The Cowgirls of Color are frustrated. It's the final stop of Bill Pickett invitational rodeo and the only all-female team has had a difficult first ride, making their chances at a victory very unlikely.
"The whole point was to win, not just to be in [the event] because we're girls," says KB, a 39-year-old legal administrator who has been riding with the team for a year and a half.
In a sport dominated by white men, the all-female, all-black team is a rarity. At the Bill Pickett rodeo, the only black rodeo in the country, high-octane events such as bull riding and steer wrestling remain almost exclusively male. But every year brings more female contestants than the last.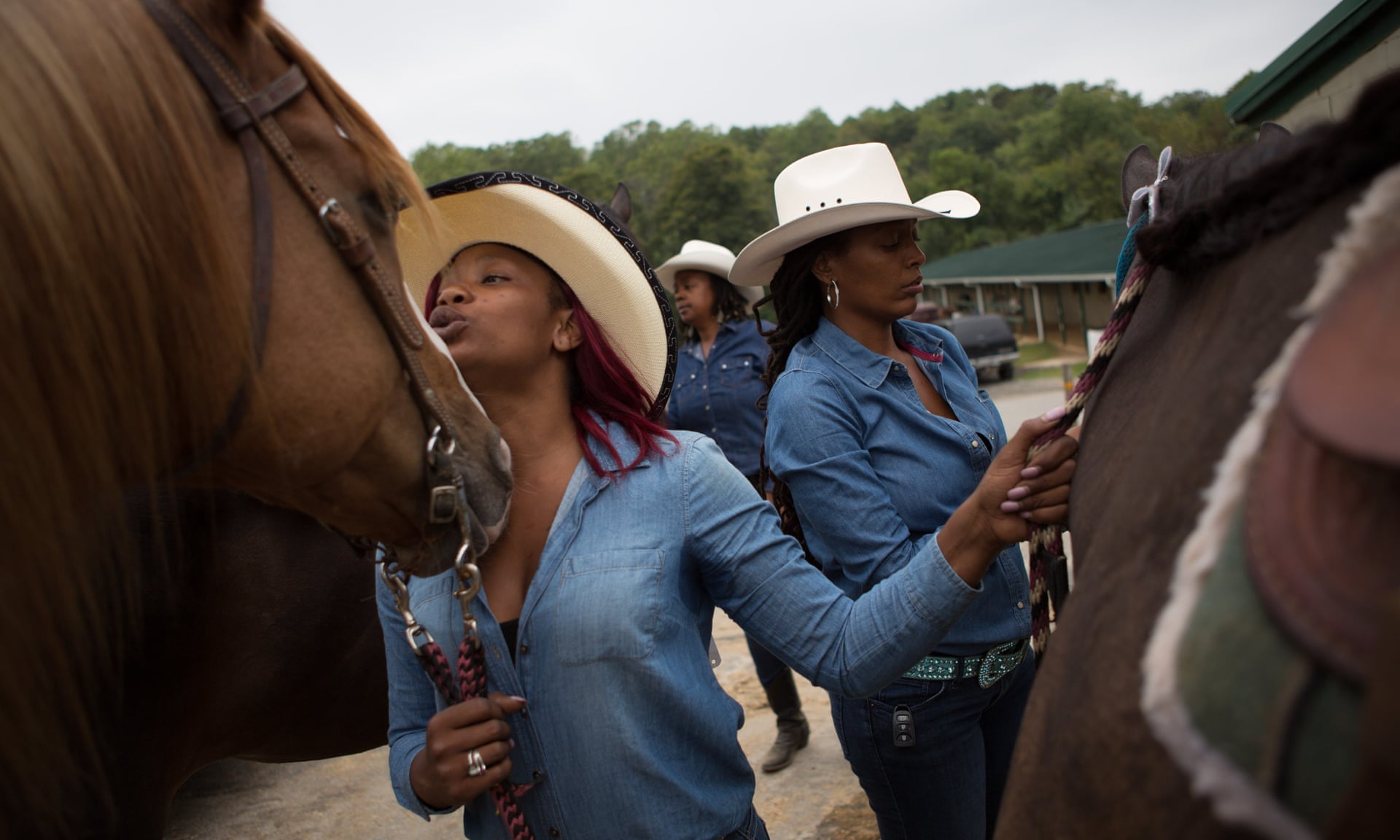 Since the team formed five years ago, they have set out to prove that they're more than just a novelty team – that they can beat their male-dominated competition in the most intense events and go on to win thousands of dollars in prize money.
When they first started riding as a team just two years ago, "we were terrible!" says KB. "But I wanted to master it. I wanted to compete on a larger scale where I [could] make money."
Selina "Pennie" Brown, Sandra "Pinky" Dorsey, Kisha "KB" Bowles and Brittaney Logan met through a veteran horseman, Dr Ray Charles Lockamy, at a riding event in Maryland. Despite being relatively new to the sport, they decided to form a women's team to compete in the Bill Pickett rodeo, with Lockamy as their coach. Only Pinky had competed in rodeo events as a teenager. "I was the only black person there," she says.
Like most equestrian sports, rodeo has always been mostly white. Black cowboys competed in rodeos from the 1940s, but tales of corrupt scoring and judges literally turning their backs on black contestants proliferated for decades thereafter, stalling the growth of the sport among black riders. Black cowboys who entered rodeos "would be discriminated against in ways that were supposed to be subtle", says Carolyn Carter, the general manager of the Bill Pickett rodeo. In 1968, the legendary bull rider Myrtis Dightman was advised to "turn white" if he wanted to claim the top prizes.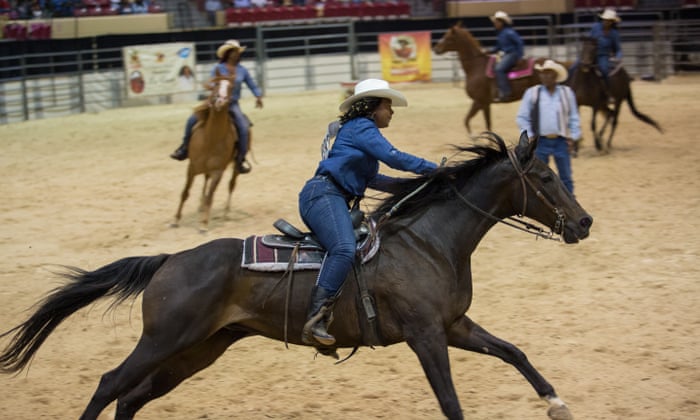 Since then, the Professional Rodeo Cowboys Association (PRCA) hall of famer Fred Whitfield has won multiple world titles and become the first African American all-around champion, amassing millions in prize money, while Bill Pickett's six-city tour has become a mainstay on the rodeo scene, a feeder for black riders into traditional events where almost all the contestants are still white.
There was $46m in prize money handed out last year in the PRCA circuit, the most ever. While several black cowboys have competed in the world's biggest rodeo, the National Rodeo Finals in Las Vegas, no African American woman has yet qualified.
Though a few pro cowgirls, including Kanesha Jackson, are inching closer to that milestone, there is still a perception problem outside the rodeo community, says Pennie, 44. She runs a not-for-profit youth organization in Washington DC that's become increasingly focused on educating children about horses. "In my community, so many people don't believe that women ride. Not just women, but black women."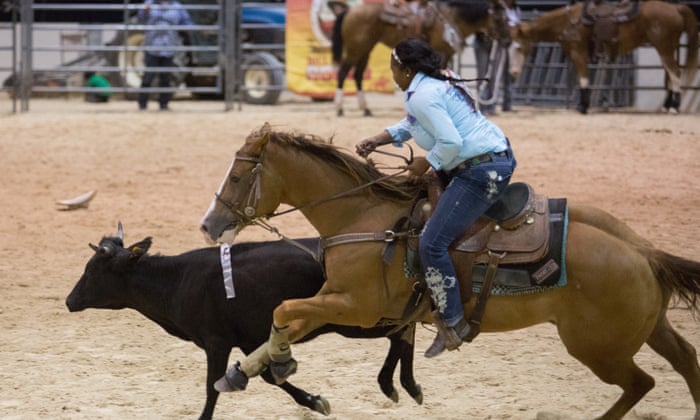 But across the board, the needle is moving. Ronni Frank, a third-generation cowgirl and Bill Pickett coordinator, gives Hollywood some credit for that. "Society has improved since 30 years ago, when there wasn't the acknowledgment of the African American presence [in rodeo]," she says. Jamie Foxx's turn in Django Unchained and Denzel Washington's starring role in this year's remake of The Magnificent Seven have marked a shift that makes her job a little easier, she says. "Did I think we'd see Denzel on the front of a cowboy movie poster 30 years ago? Absolutely not."
This year marks progress for the Cowgirls of Color. Last year, a lame horse meant they missed the Bill Pickett rodeo entirely. But despite a disappointment at their first event this year, the ambition of the team isn't lost on their audience. "I found out that I inspired this little girl and she's riding now," says KB. "Imagine how many other little girls we can do this for."
---
Want up-to-the-minute college, school life, entertainment news and features? Just hit 'Like' on our Teen Kids News Facebook page and 'Follow' on our @Teenkidsnews Instagram and Twitter account.