For decades after the inaugural Indianapolis 500 in 1911, women were excluded from the prestigious event. Not just from driving in it, but from even standing in the pit area.
It wasn't until the 1970s that it became apparent Indianapolis Motor Speedway and USAC could no longer bar women from the world renowned open-wheel event. It was the decade of Title IX, and it was the decade Janet Guthrie broke the male sanctity and walked through the Brickyard garage as a driver.
Car owner Rolla Vollstedt provided Guthrie with her Indianapolis 500 opportunity. He had telephoned her and left a message on her answering machine, but before returning his call, Guthrie called then-National Speed Sport News head Chris Economaki to determine Vollstedt's credibility. Economaki vouched for Vollstedt, and Guthrie returned his call.
Today, Guthrie says she "can't overemphasize Rolla's role in all of this. He was definitely not the richest team owner in the world, but I couldn't have driven for a better man."
Guthrie made history in 1977 when she became the first woman to compete in the Indianapolis 500. It would be another 15 years before Lyn St. James would become the first woman selected as the event's Rookie of the Year. Since then, Danica Patrick and Simona de Silvestro have garnered rookie honors in 2005 and 2010, respectively.
Milka Duno, from Venezula, became the first foreign-born woman to compete in the Indianapolis 500, in 2007. Four times, four women have raced in the same Indianapolis 500.
Nine women have competed in the Indianapolis 500 and left their mark on racing history. A glimpse at the nine follows.

Janet Guthrie
Country: United States
Teams: Rolla Vollstedt, Janet Guthrie Racing, Sherman Armstrong Racing
Years racing Indy 500: 1977-79
Best finish: 9th (1978)
Indelible Indy memory: "The first time you put a car in the field at Indianapolis is a moment you will never forget in your entire life. In my era, there would be 85 cars entered and only the fastest 33 in qualifying would get in.
"My other special memory is finishing in the top 10 with my own team in 1978. At Daytona that year, NASCAR's rules changes made our Chevrolet Laguna uncompetitive. Meanwhile, the sponsor cut way, way back and Linda Ferreri, my car owner, didn't have enough money to re-body the car as an Oldsmobile or a Buick, like Cale Yarborough and all of the other top runners were doing. We went out with a blunt nose and it was like pushing a barn door around the track and we missed the field. But the guys on my crew, I was so touched when they said, 'If you get something together for Indianapolis, you're not going to forget about us, are you?' I'll never forget that. My NASCAR guys were my car's crew on race day in the Indianapolis 500."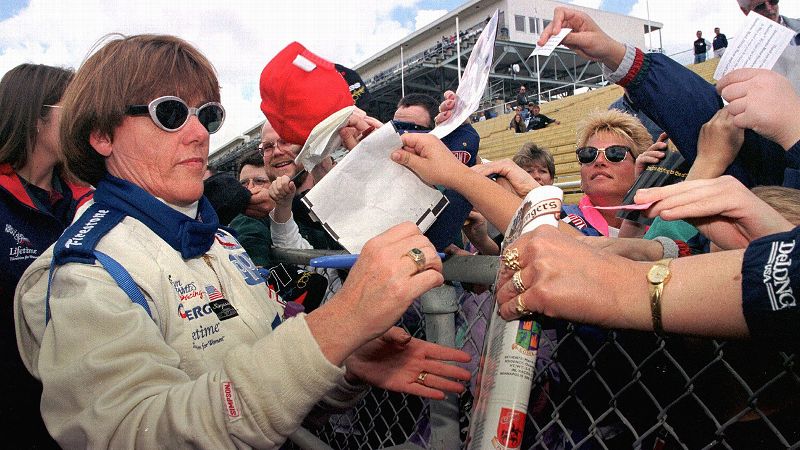 Lyn St. James
Country: United States
Teams: Dick Simon Racing, Zunne Group Racing, Hemelgarn Racing
Years racing Indy 500: 1992-97; 2000
Best finish: 11th (1992)
Indelible Indy memory: "There are two that are stuck in my brain forever. Obviously, '92. When they announced that I was Rookie of the Year, I was flabbergasted. I figured of all the wonderful things that happened during the month of May for me my rookie year, that was not going to be one of them. That blew me away. That rookie race was so extraordinary for me in so many ways. The last lap of the '92 Indy 500 was also indelible in my head because every lap I felt I was getting better. It was my first oval track race and only my second open-wheel race in my entire life. I just kept getting better. I was like, 'No, I don't want this to be over. I'm not done yet.' I literally remember saying that. Typical racer, I said I would get them next time. Then I realized after the checkered flag I had no next time. I only had a one-race deal. At the victory banquet, I stood there in awe that I was awarded Rookie of the Year. Very proud of the fact that I did so well, very happy, every other emotion that you can think of, but at the end of my speech I raised my fist and said, 'We'll be back!' I remember seeing Dick Simon's face and he was looking at me like, 'What in the hell are you talking about?' There was no future outlined, discussed or anything. That's when I went back to JCPenney. I worked really hard to get them to come back and they came back for two more years."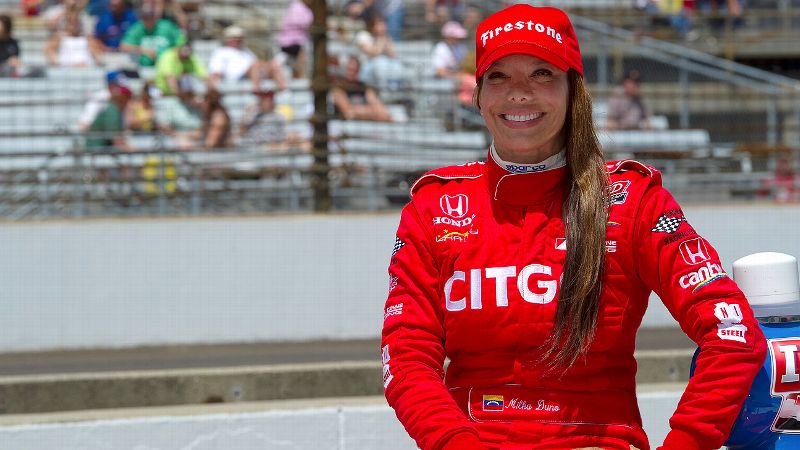 Milka Duno
Country: Venezuela
Teams: Samax Motorsports, Dreyer & Reinbold Racing
Years racing Indy 500: 2007-09
Best finish: 19th (2008)
Indelible Indy memory: "Every moment that you qualify is great. It's an amazing moment because you are part of one of only 33 drivers that can drive in that race. Of the three years, the most special one for me was the first time because I was the first Latino American woman to qualify for the Indianapolis 500."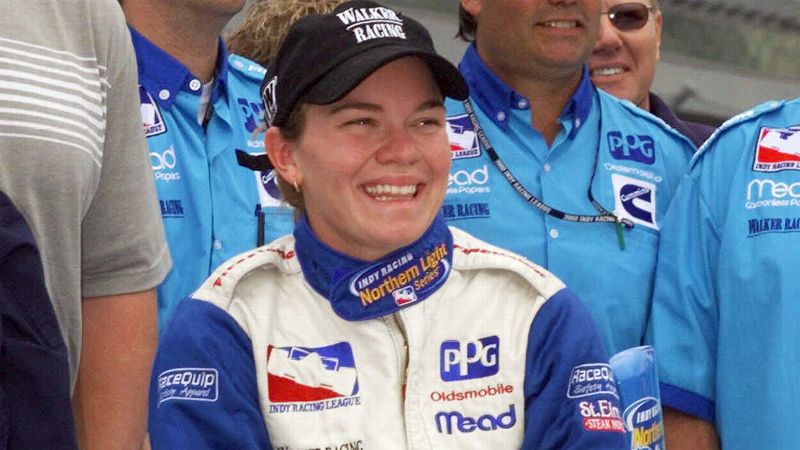 Sarah Fisher
Country: United States
Teams: Walker Racing, Dreyer and Reinbold Racing, Kelley Racing, Sarah Fisher Racing
Years racing Indy 500: 2000-04; 2007-10
Best finish: 17th (2009)
Indelible Indy memory: "There are so many of them because I was there for so many years. I don't have one that stands out because out of nine years [as a driver] and then five more as a car owner … I have a ton of great memories and they're all different kinds.
"In 2008 when we started our own team, I was driving for myself and we didn't have any money. Our Indy 500 fans decided to have a viral social campaign to raise money to help me. We raised, I think it was close to $75,000 in sponsorship just by fans bringing 50 bucks, 100 bucks, a thousand bucks. Hell, I even had a fan give me five grand. There was a fan wearing a holey T-shirt who came up to me when I was riding out with the team, which half of them were family members. He gave me this $20 bill. He said, 'I really want to give this to you because you're an inspiration to my daughter and you need it more than I do because I just appreciate what you're doing.' That was cool."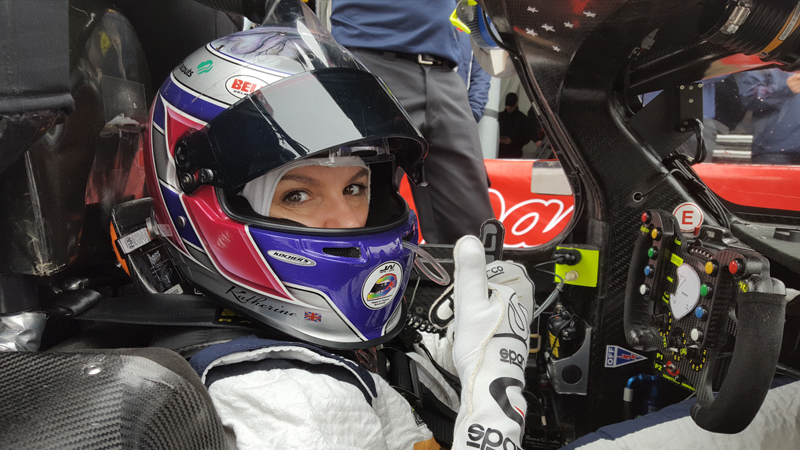 Katherine Legge
Country: United Kingdom
Teams: Dragon Racing; Schmidt Peterson Motorsports
Years racing Indy 500: 2012-13
Best finish: 22nd (2012)
Indelible Indy memory: "Probably the first time I drove in the Indianapolis 500. I was standing on the grid and there was a flyover, the song 'Back Home [Again] In Indiana' was sung, and just the amount of people; it just gave me goosebumps, it was insane. I have been racing my entire life, but there is something incredibly awe-inspiring about the Indy 500. It's the largest sporting event in the world and it's just a whole other feeling in terms of atmosphere and everything like that.
"It has been a goal of mine to be in the 500, and so that first time, standing there, realizing that dream was pretty special. Returning to Indy is one of my goals. We are working on putting together a deal for next year, and I think we're pretty close. That should be great."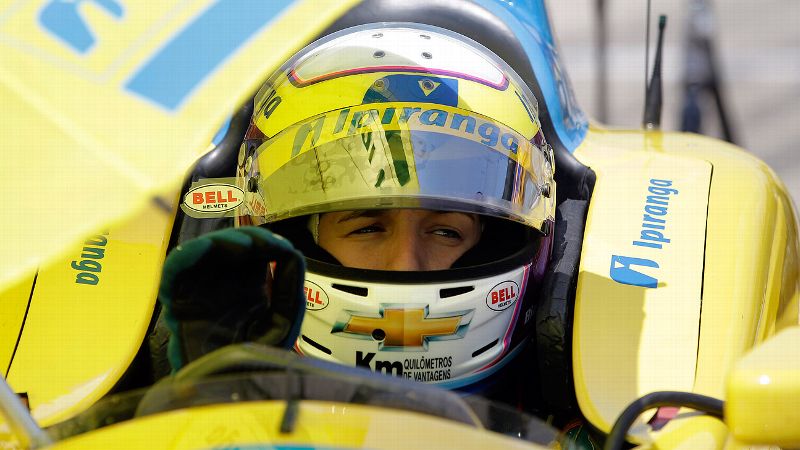 Ana Beatriz
Country: Brazil
Teams: Dreyer & Reinbold Racing, Andretti-Conquest Racing, Dale Coyne Racing
Years racing Indy 500: 2010-2013
Best finish: 15th (2013)
Indelible Indy memory: In 2013, Beatriz and Pippa Mann made history as the first women teammates in the Indianapolis 500. They drove for Dale Coyne Racing and Beatriz achieved her best finish in the event. "All of my career I've never had a female teammate. The team is pretty open; we share everything. The Indy 500 and the race in Brazil are the biggest of the season for me." (Courtesy NBC Sports Motorsports Talk, YouTube)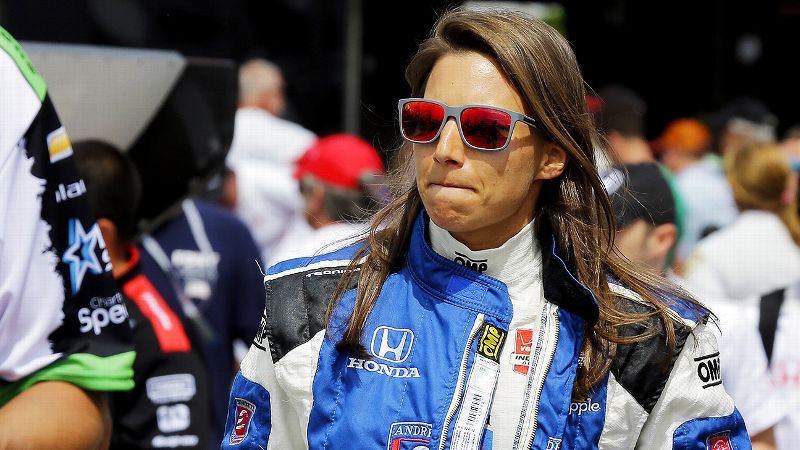 Simona de Silvestro
Country: Switzerland
Teams: Keith Wiggins, KV Racing Technology, Andretti Autosport
Years racing Indy 500: 2010-13, 2015
Best finish: 14th (2010)
Indelible Indy memory: "Finishing Rookie of the Year is something special. So many good drivers have gotten this award and to be a part of them is unbelievable.
"I finished my first 500. I really enjoyed it. The most challenging [part of the race] was to get the momentum to make a pass happen. It was a crazy race. We were battling all the time." (Verizon IndyCar Series, May 30, 2010, YouTube)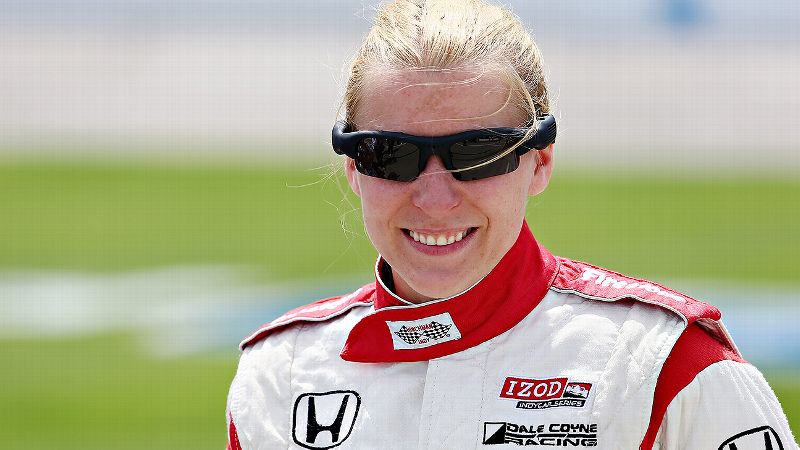 Pippa Mann
Country: United Kingdom
Team: Conquest Racing, Dale Coyne Racing
Years racing Indy 500: 2011, 2013-17
Best finish: 17th (2017)
Indelible Indy memory: "With a great deal of irony, it's 2011, the last time we had bumping before this year and I was on the other side of this coin. We made it, unlike this year (Mann was bumped in the final hour of last weekend's qualifying). I fought my way in, in 2011. We gave it everything we had this year, but there was absolutely nothing more we could have done with the way the rules were written for 2018.
"When I drove back to pit lane knowing we hadn't made the race, for someone in my position who spent the entire year raising funding to compete, I thought that was probably the last time I would ever be sitting in an Indy car. Since then, I have been incredibly grateful to the number of partners, sponsors, supporters who have reached out, and as we have discovered what happened to us [last] Saturday, they have said they want to try and support a comeback story. It's too early to say, but I don't want this to be the end. I don't want this to be what happens at my last Indianapolis 500. I certainly don't want that to be the last time I was in an Indy car."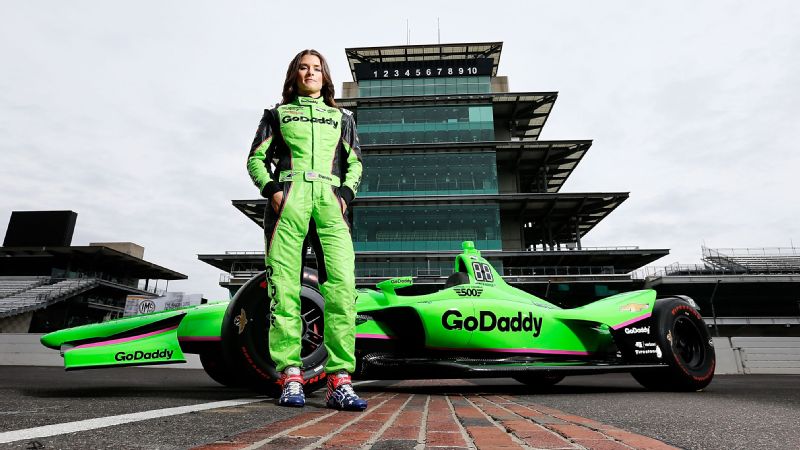 Danica Patrick
Country: United States
Teams: Rahal-Letterman Racing, Andretti Green Racing, Andretti Autosport, Ed Carpenter Racing
Years racing Indy 500: 2005-2011; 2018
Best finish: 3rd (2009)
Indelible Indy memory: "While I was disappointed it (the 2005 race) ended up the way it did. I was still happy and proud that it was still good. I led, I had a chance to win it and that's all you can ask." (Courtesy Indianapolis Motor Speedway Centennial Era, Verizon IndyCar Series, Feb. 6, 2009, YouTube)
On Sunday, Patrick has one more opportunity to obtain the victory that slipped through her hands in 2005 due to fuel mileage.