You may think that the Fast & Furious franchise is a no-brainer action series full of physically impossible stunts and out-of-control testosterone-filled brawls. And you'd be right. But it's also amazing.
But after eight films, the franchise is so surprisingly rich in backstory and character development that you can get lost in its geeky history and little-known facts. So while we wait another six months for volume eight, here's some amazing nuggets of pub quiz fodder to tide us over:
1. Tommy Lee Jones was originally in line to play Hobbs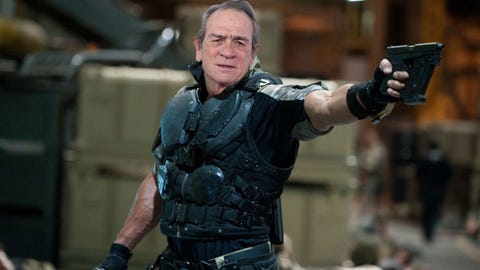 Vin Diesel had envisaged Men In Black favourite Tommy Lee Jones to play Dom's government adversary Hobbs in Fast Five. It was initially a role very similar to his Samuel Gerard character in The Fugitive.
But, always willing to listen to his huge fanbase, Vin liked the idea of bringing in former wrestler-turned-action hero Dwayne Johnson. And so the part was completely rewritten (well, we assume so, as we can't imagine Vin and Tommy beating the crap out of each other).
2. Paul Walker wasn't the first choice to play Brian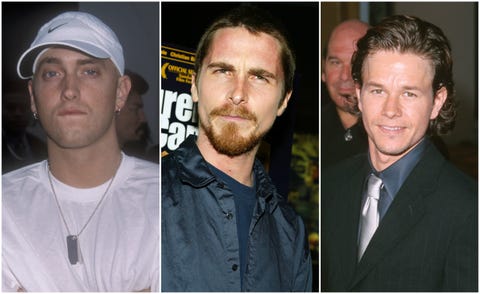 There were several actors on the list for who could have played Brian O'Conner back in the first movie.
The biggest names were Eminem (pre 8 Mile), Christian Bale (four years before Batman Begins) and Mark Wahlberg (who would end up starring in the Fast & Furious-style Italian Job remake).
3. Vin Diesel turned down $25m for 2 Fast 2 Furious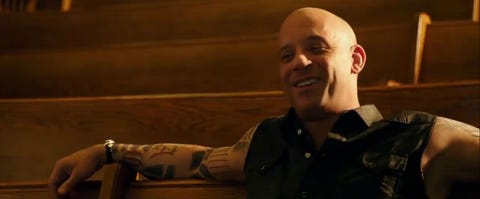 Vin's the main man when it comes to making Fast & Furious what it is today, but that wasn't always the case.
He declined the offer to return for its sequel, which is easily the worst of the whole franchise (but still a lot of silly fun).
He told Variety in 2015: "[Universal Studios] didn't take a Francis Ford Coppola approach to it. They approached it like they did sequels in '80s and '90s, when they would drum up a new story unrelated for the most part, and slap the same name on it."
4. But he came back for Tokyo Drift, on one condition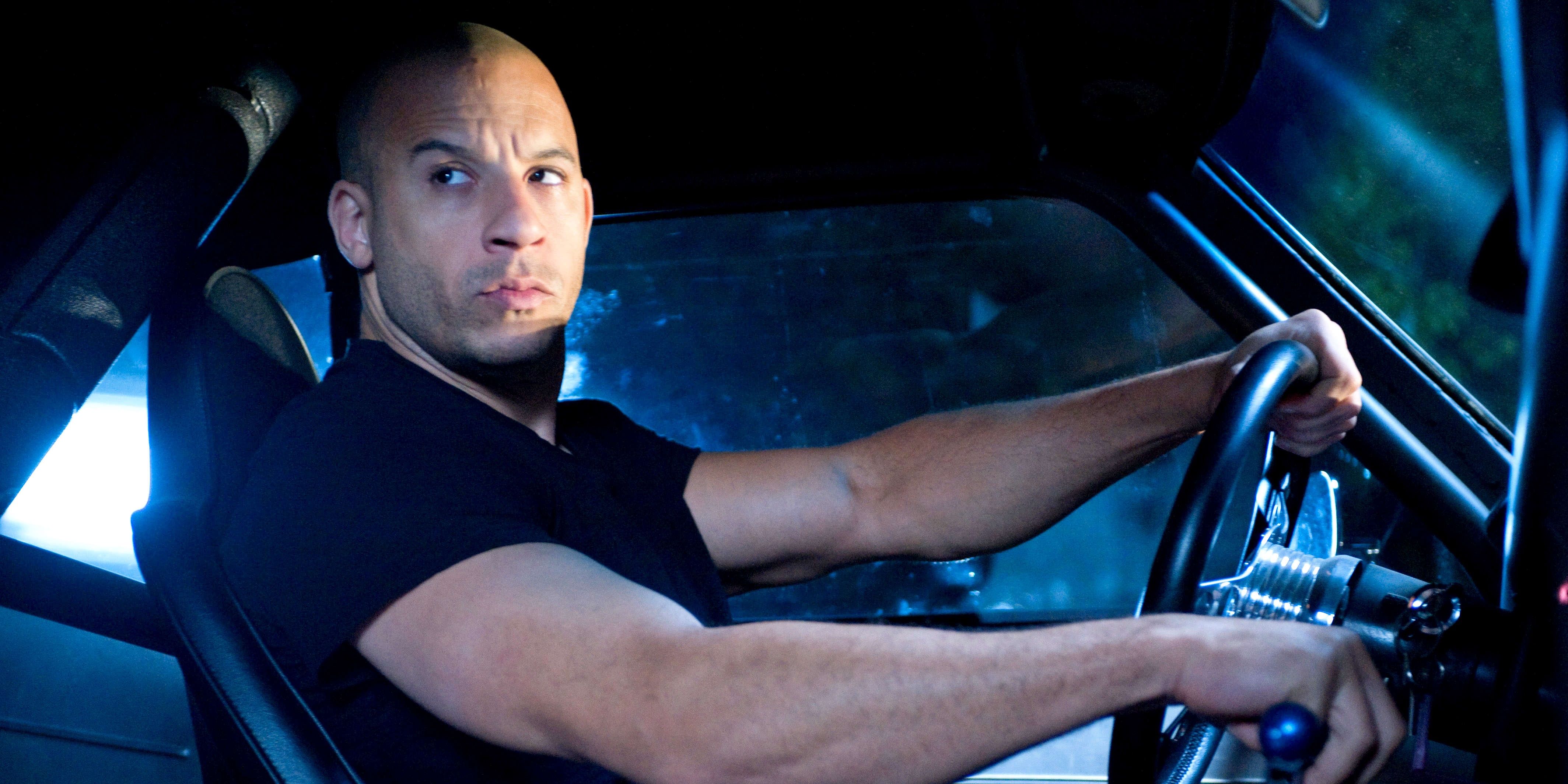 The third movie drifted (sorry) even further away from the original, taking the action to Tokyo and focusing on new character Sean Boswell (Lucas Black). But the final scene featured a brief cameo from Vin's Dominic Toretto.
After poor test screenings for the film, Universal asked Vin to make a cameo to boost its box office hopes. He agreed, but only if they gave him the rights to the Riddick franchise. They agreed, and he was able to make 2013's Riddick himself. The (frankly genius) move helped keep interest in the F&F series and spawned the fourth movie three years later.
5. Ja Rule could be in Ludacris's shoes right now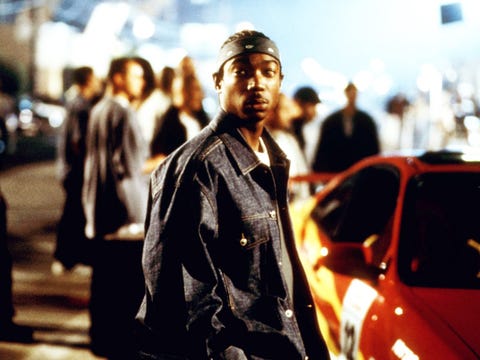 Director John Singleton had wanted to bring back rapper Ja Rule's character Edwin from the first movie for 2 Fast 2 Furious.
However, he turned it down to focus on other movie roles and the character was eventually morphed into Tej Parker, taken up by fellow rapper Ludacris, who remains in the franchise to this day.
6. Lucas Black inexplicably ages 9 years between scenes in Furious 7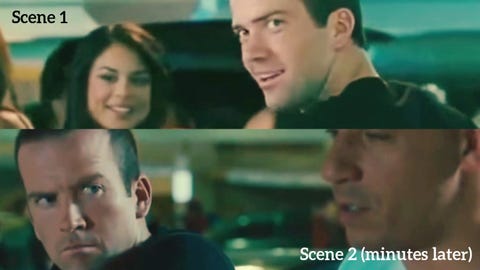 Due to an initially unplanned sequel/prequel snafu, one scene in Furious 7 can't help but jar.
The fourth, fifth and sixth films actually take place before the third movie, in which Lucas Black stars as a teenage speedster (he was already about 23 at the time).
In the seventh movie, time finally catches up with them, and it features archive footage from the third movie, complete with a young-looking Lucas. However, the very next scene sees a 32-year-old Lucas speaking to Vin. There's no explanation for why he's appeared to have aged nearly a decade in a matter of minutes. That must have been a tough staircase.
7. Han actually appears in another movie (and his alias is hilarious)
Director Justin Lin hired Sung Kang to play racer Han Lue in Tokyo Drift (and the next three movies after that).
But Justin had already worked with Sung in the 2002 movie Better Luck Tomorrow, in which Sung played a character named Han. While not officially the same character, Lin has said in audio commentary that Han's constant need to occupy his hands in the F&F films is due to him being a former smoker (as seen in BLT).
Meanwhile, it is revealed in close-up shots that Han's alias is Han Seoul-Oh, a nod to Harrison Ford's Star Wars icon.
8. Sarah Harding and David Tennant could have been baddies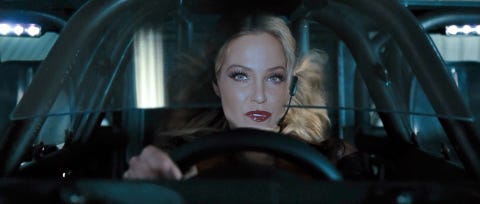 According to mythical legend, Dom and his crew could have faced off against an entirely different bunch of British baddies in Fast & Furious 6.
At one stage, Girls Aloud singer Sarah Harding was in with a chance of playing dead-eyed hitwoman Vegh, before Black Sails star Clara Paget took it on.
While Doctor Who legend David Tennant was thought of for playing main villain Owen Shaw, taken on by Luke Evans in the end.
We wish this happened.
9. Footage from previous films were used to complete Paul Walker's scenes in Furious 7
Following his tragic death before all his scenes could be completed, there were several methods used by the production crew to give Paul Walker and his character Brian a proper send-off.
Not only were stunt doubles, CGI and his brothers Caleb and Cody used to finish scenes, but director James Wan cleverly went back through the archives to make entirely new moments.
Brian's conversation with Mia in the Dominican Republic garage is actually a deleted scene from Fast Five, while his plane chat with Dom uses rotoscoped shots from a similar conversation about their fathers, also from Fast Five. 
Unfortunately, Jordana Brewster was unable to actually film any new scenes with Walker in the seventh film, as she was tied up with completing the DallasTV reboot. 
10. Furious 7 finally explained what years the films took place in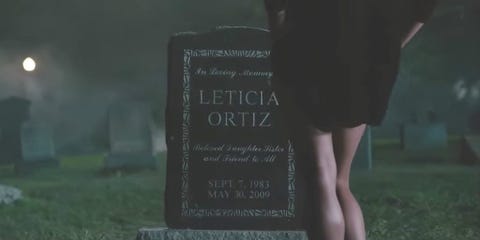 The series has had non-linear timeline, but the seventh film finally provided a bit of clarity for uber nerds like us.
Letty's tombstone in the film shows the year of her (supposed) death as 2009, the year the fourth movie came out. After her funeral in the fourth film, Mia tells Brian that it had been five years since they first met, setting the first movie in 2004.
Mia finds out she is pregnant in Fast Five, which takes place seconds after the previous movie, so its events likely took place in early 2010. She gives birth in the opening of 6, but the rest of the film jumps forward to when their son Jack is about a year old, so this is most likely set around 18 months later in 2012.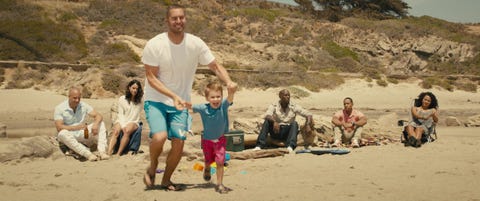 By 7, Jack has reached preschool age (about 3 years old), placing it near 2014. Most amazingly of all, this means that Tokyo Drift is actually set in 2013-14, as Han's death occurs at around the same time. You'll just have to ignore all the 2006-style technology.
11. Dwayne Johnson's ribbing of Tyrese Gibson was real
Towards the end of the sixth movie, Hobbs arrives at Dom's BBQ and swiftly mocks Tyrese Gibson's Roman's shiny forehead.
Not only was the line great, but it was ad-libbed at the time by Dwayne. Ludacris's reaction was genuine, and so we're thankful that Tyrese managed not to corpse himself to keep the moment alive.
12. Brian and Letty don't talk until the sixth movie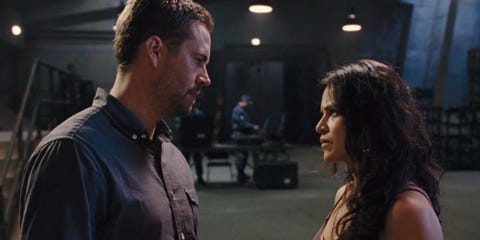 Despite being members of the same 'family' and crew, these two characters don't actually have a conversation with each other until six movies in. And that's after she's died and come back to life!
In the first film, they don't speak. Michelle Rodriguez didn't return for the second film. Neither of them are in the third. She 'dies' early on in the fourth and doesn't appear in the fifth.
13. Gal Gadot was meant to appear in Furious 7
Before she became Wonder Woman, Gal Gadot was best known for playing crew member Gisele in the Fast & Furious movies. Her character died in the sixth movie, but she did actually film a scene for 7.
The scene was a flashback sequence in which Letty tried to piece together her life after losing her memory. The scene explained how Gisele – before being a member of Dom's team – brought a dying Letty to the hospital. This would place the scene before the majority of events in the fourth film, and before Gisele had met Dom.
While this could have been a plot hole (why would she not tell Dom that Letty was alive?), you could argue that Gisele didn't know who the woman she helped actually was. Despite the scene being cut, Gal still had star billing in the opening credits.
14. They went above and beyond to keep continuity in Fast Five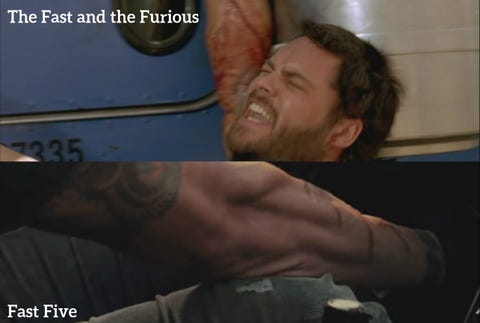 Dom's old crewmate Vince (Matt Schulze) returned for the fifth film after four movies away.
Here, his right arm can clearly be seen to have scarring when briefly shown. This is due to the truck heist in the first movie, where his arm is badly cut from a metal wire.
15. The Rock watches himself play football while in hospital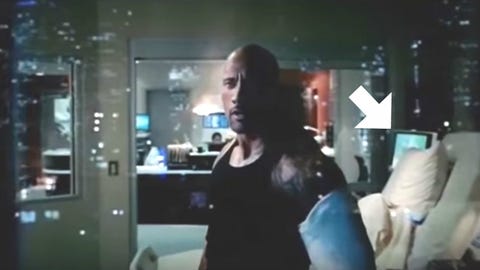 In Furious 7, Hobbs is recovering in hospital and can be seen watching a college football game.
The game features the University of Miami, and the commentators reference 'number 94'. The footage is actually of Dwayne Johnson back when he played college football for the University of Miami, wearing the jersey number 94.
Written by  TOM EAMES
---
Want up-to-the-minute college, school life, entertainment news and features? Just hit 'Like' on our Teen Kids News Facebook page and 'Follow' on our @Teenkidsnews Instagram and Twitter account.