We've take a look at some of the most influential people who took that stand and helped bring about change. You will have heard of some of them, others may be new to you – but all have made an impact on society in their own way.
Marsha P Johnson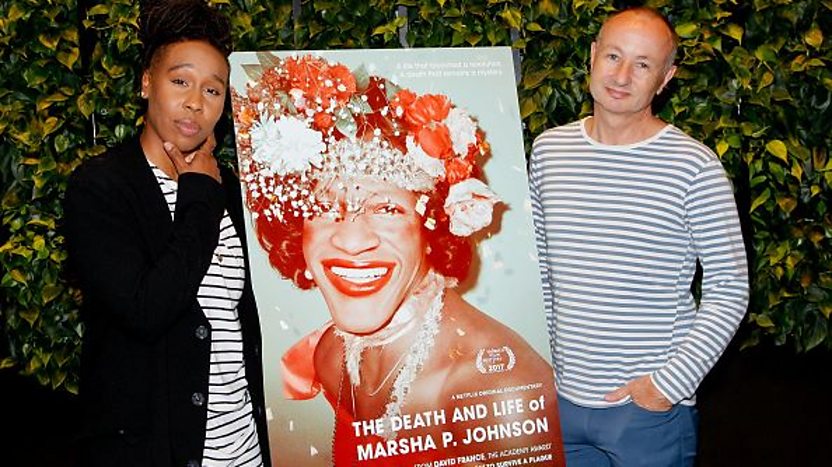 RuPaul once said that Marsha P Johnson paved the way for all drag queens. It's certainly a lot easier to 'sashay away' today thanks to her fighting spirit.
Marsha was a transgender activist and also a central figure in the Stonewall riots of 1969, where members of the LGBT community rose up in protest against police raids on the bar of the same name in Christopher Street, New York. The riots ran for two nights and were the beginnings of the Gay Liberation Front, the protest group which organised the first Pride marches.
Johnson was also central to setting up a safe house for gay street kids in the early 1970s.
And the P in her name? Marsha always said it stood for 'Pay it no mind'.
Jason Collins
Former NBA player Jason Collins was the first openly gay athlete to play in any of the four major North American pro sports leagues. This was a big deal because up until then there were no openly gay players in the NFL, NBA, MLB or the NHL so this could help to open the door for more LGBTQ players to feel comfortable being themselves!
Sir Ian McKellen
Years before his X-Men and Lord of the Rings fame, Ian McKellen was well known as a gay rights campaigner.
In Britain in 1988, the divisive Section 28 became part of the Local Government Act. It banned any promotion or discussion of the LGBT lifestyle by local authorities, including within schools.
This prompted McKellen to come out during a radio debate on the bill. He went on to co-found the charity Stonewall in 1989 (named after the New York riots) in direct opposition to Section 28 which the charity described as 'legalised homophobia'.
Stonewall still campaigns for LGBT equality, running a recent campaign to stop homophobic bullying in schools.
Martina Navratilova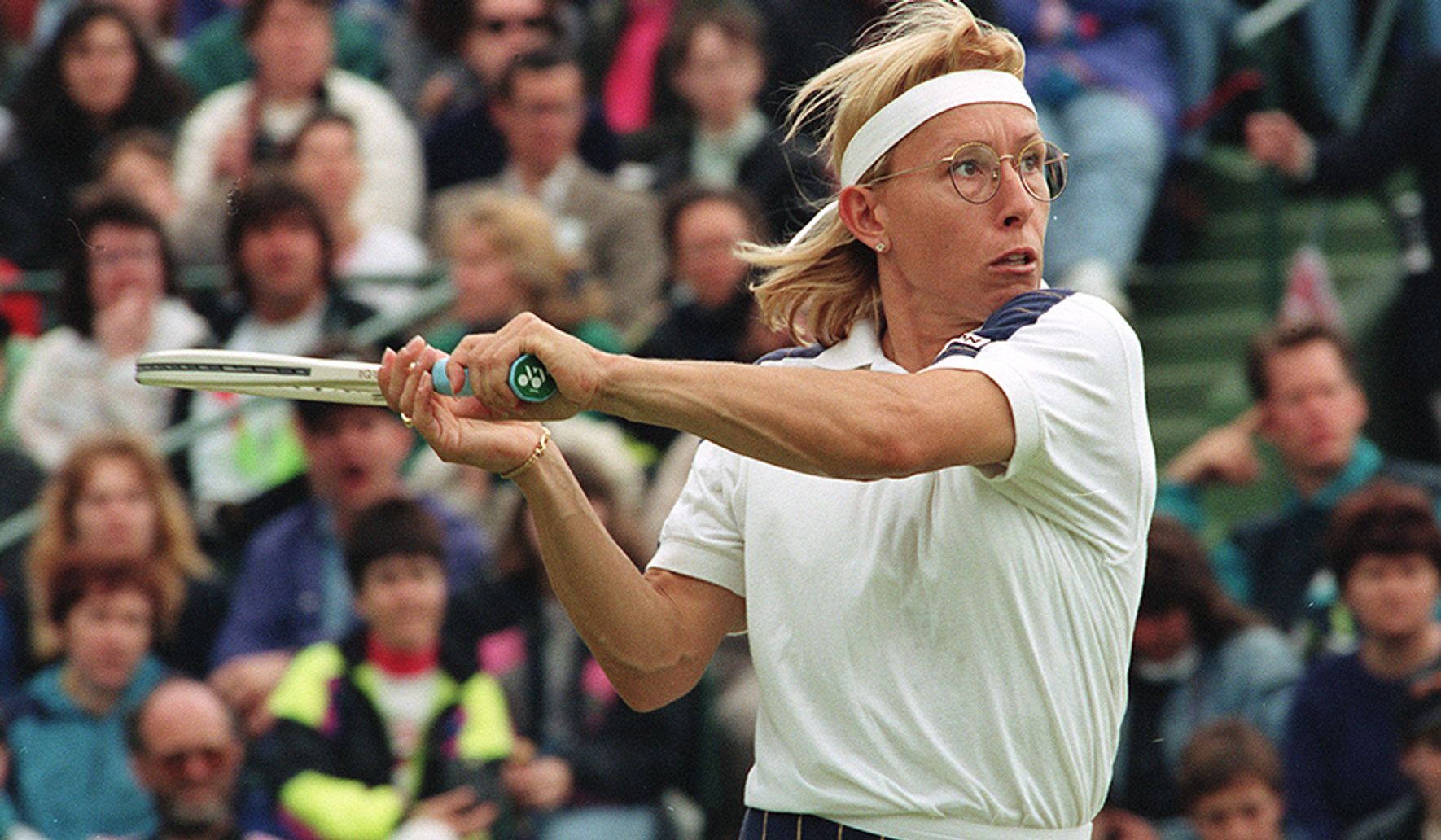 With a record nine Wimbledon singles' titles to her name, openly gay tennis player Martina Navratilova did a lot for LGBT visibility simply by being at the top her game.
But the Czech-born star wanted to do more than that. She has long been involved in activism regarding gay rights. Most recently, she spoke out after fellow champion Margaret Court publicly opposed same-sex marriage and the trans community and claimed 'tennis is full of lesbians'.
In an open letter, Navratilova wrote: "Her vitriol is not just an opinion. She is actively trying to keep LGBT people from getting equal rights (note to Court: we are human beings, too)."
Harvey Milk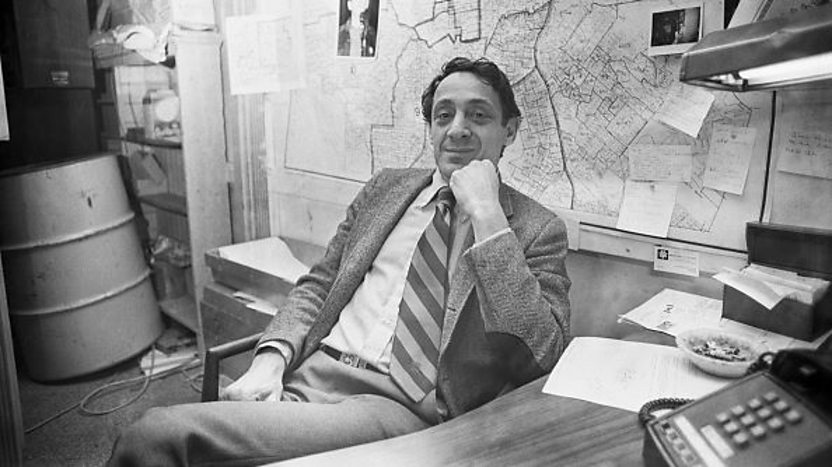 This man's achievements can't be overstated. In 1977, he was the first openly gay man elected to public office in the US state of California, joining the San Francisco Board of Supervisors. His pride in simply being himself on a major civic platform was a turning point for the LGBT community.
Harvey Milk's life was cut short just a year later when he was murdered by Dan White, one of his Town Hall colleagues.
Although he was in office for less than a year, he saw a law passed where gay people could not be discriminated against when applying for jobs or seeking employment. He also encouraged the San Francisco Police Department to recruit more LGBT officers. But his greatest achievement is considered to be successfully fighting Proposition 6, which attempted to ban gay teachers from working in California's public schools, and fire staff who supported gay rights.
Barbara Gittings
She may not be a household name but Barbara Gittings has been described as the 'mother of the LGBT civil rights movement'. Determined to create a space in 1950s America for gay women, she formed the Daughters of Bilitis in 1958, the country's first organisation for lesbians.
Barbara didn't stop there. As well as fighting discrimination against gay government employees, she was instrumental in amassing a collection of works related to LGBT life for the American Library Association.
Derek Jarman
In the 1970s, portrayals of the LGBT community on screen were rarely sympathetic. English film director Derek Jarman changed all that.
His 1976 film Sebastiane was groundbreaking in the way it portrayed positive gay relationships. His best-known works are the punk film Jubilee and Caravaggio, based on the life of the Italian painter and, again, told with strong gay themes. He also directed music videos for the Pet Shop Boys and The Sex Pistols.
Jarman campaigned against Section 28 and openly discussed his HIV+ status after his diagnosis in 1986. He died from an AIDS-related illness in 1994.
Gilbert Baker
In 1978, Harvey Milk asked his friend Gilbert Baker to make a symbol that would represent gay pride. Using the US flag as inspiration, Baker hand-sewed a rainbow flag. He said each color on the flag represented something that was important to the community. For example, the hot pink was for sex, and the red was for life. The rainbow pride flag was first flown in San Francisco on June 25, 1978, for Gay Pride Day. 
Edith Windsor
Edith Windsor's wife, Thea Spyer, died in 2009, igniting a court battle that would change LGBTQ rights forever. The federal government did not recognize Windsor and Spyer's marriage, so Windsor was left to pay $350,000 in estate taxes. She waged a war against the Defense of Marriage Act in court. The case went all the way up to the Supreme Court, which ruled that Section 3 of DOMA (which prevented the federal government from recognizing any same-sex marriages for the purpose of federal laws) was unconstitutional, paving the way for the legalization of same-sex marriage.