With the ever-changing news cycle, it's easy to miss captivating images that fly under the radar. Fortunately, we've got you covered.
We're highlighting exceptional photos from around the world this past week.
U.S. President Joe Biden embraces Ketanji Brown Jackson moments after the she got enough votes in the U.S. Senate to be confirmed as the first Black woman to be a justice on the Supreme Court in the Roosevelt Room at the White House April 7, 2022 in Washington, D.C.  CHIP SOMODEVILLA/GETTY IMAGES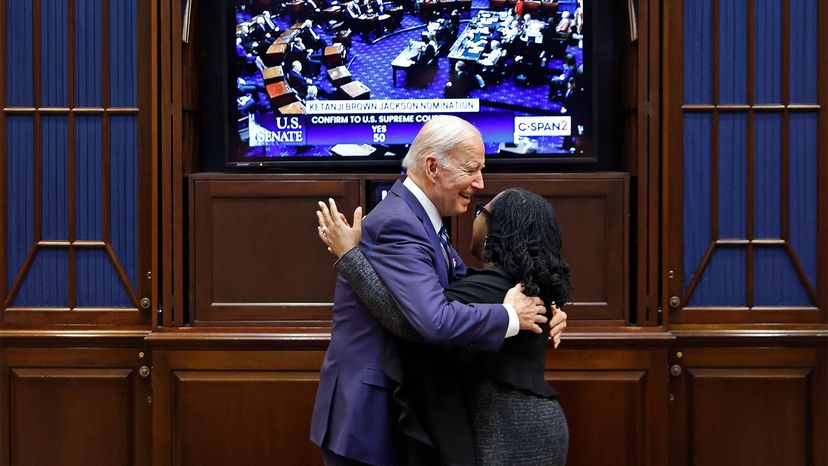 Jon Batiste poses with Grammy Awards won for Best American Roots Performance, for "Cry"; Album of the Year, for "We Are"; and Best American Roots Song, Best Music Video, and Best Score Soundtrack for Visual Media, for "Soul," at the 64th Annual Grammy Awards in Las Vegas, Nevada. Steve Marcus / Reuters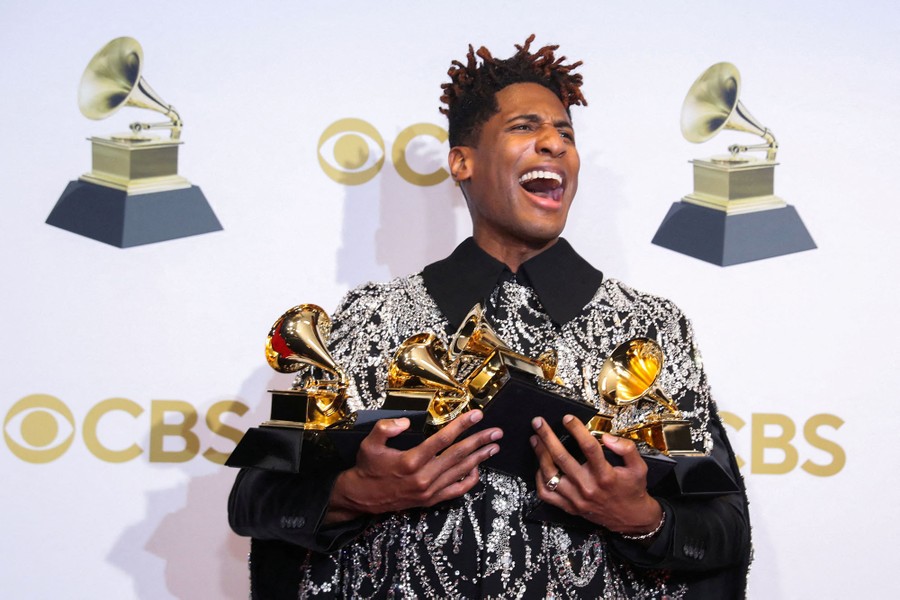 Sign boards saying "Dangerous Mines" are seen on an Odesa beach, Ukraine, Vladimir Shtanko / Anadolu Agency / Getty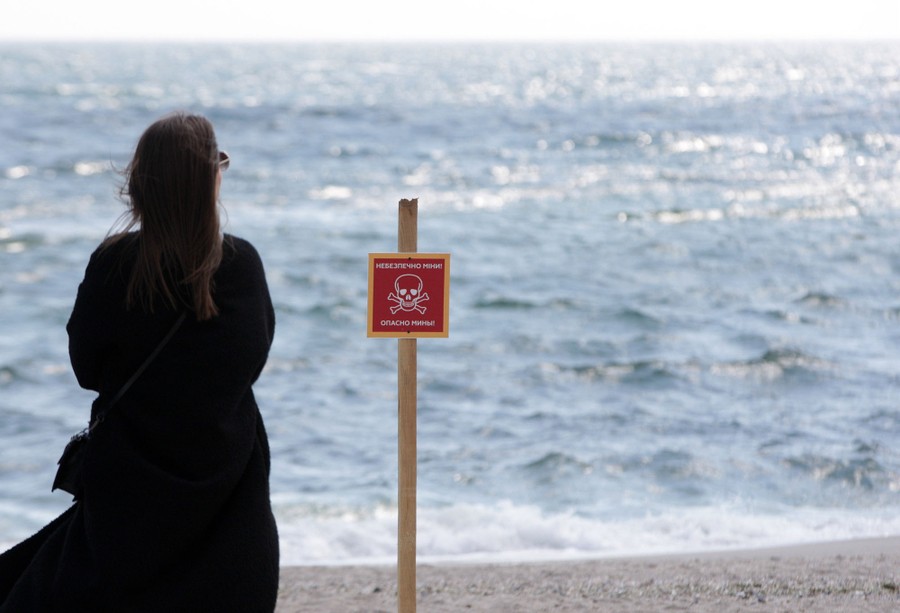 Protesters, most of them Ukrainians and many of them refugees, lie down during a demonstration to symbolize the murdered civilians of the Russian war in Ukraine, as the chancellery stands behind, in Berlin, Germany. Sean Gallup / Getty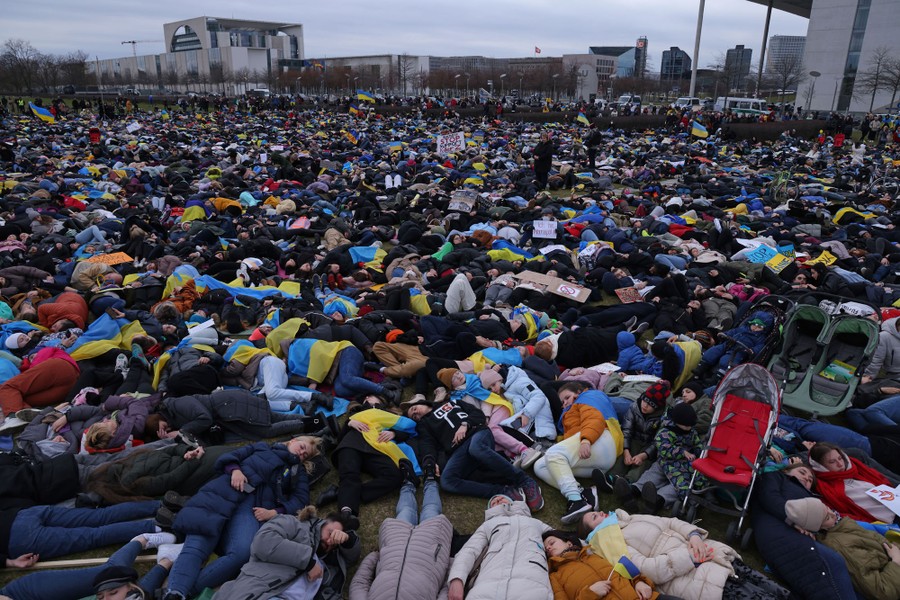 Boys are silhouetted against the sky at sunset as they run along a ridge at Papago Park in Phoenix, Arizona, on April 1, 2022. Charlie Riedel / AP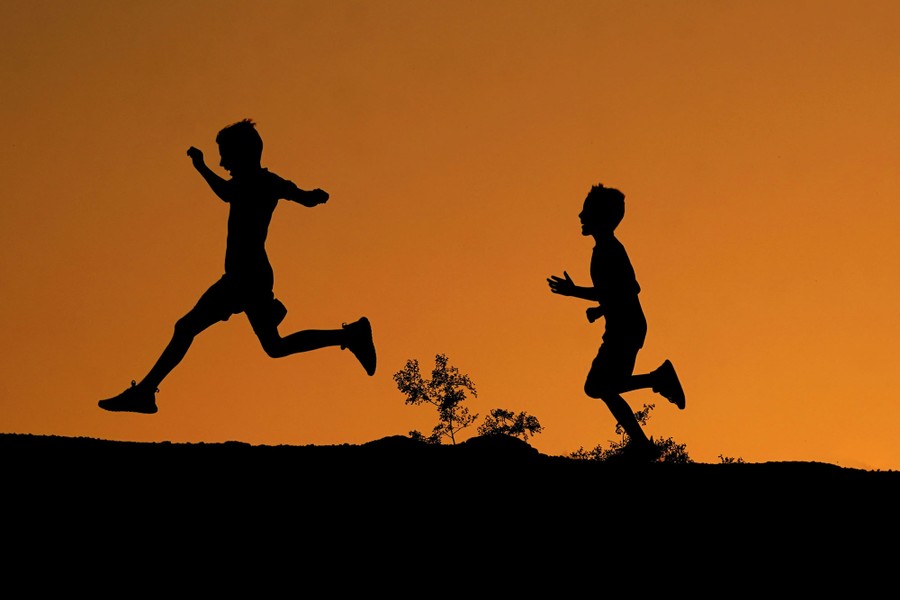 People clash with riot police during a protest against the government of Peru's President Pedro Castillo, in Lima, on April 5, 2022. Following crisis talks with congress, Castillo announced the end of a curfew in the capital aimed at containing protests against rising fuel prices. Ernesto Benavides / AFP / Getty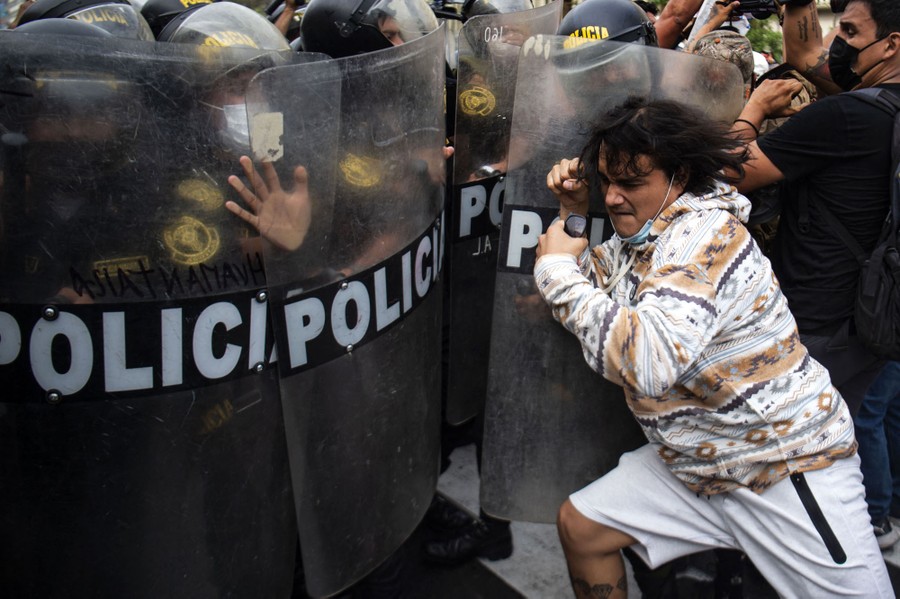 A white-handed gibbon baby, born at the Skopje Zoo, is seen with its mother in Skopje, North Macedonia, on April 7, 2022. Ognen Teofilovski / Reuters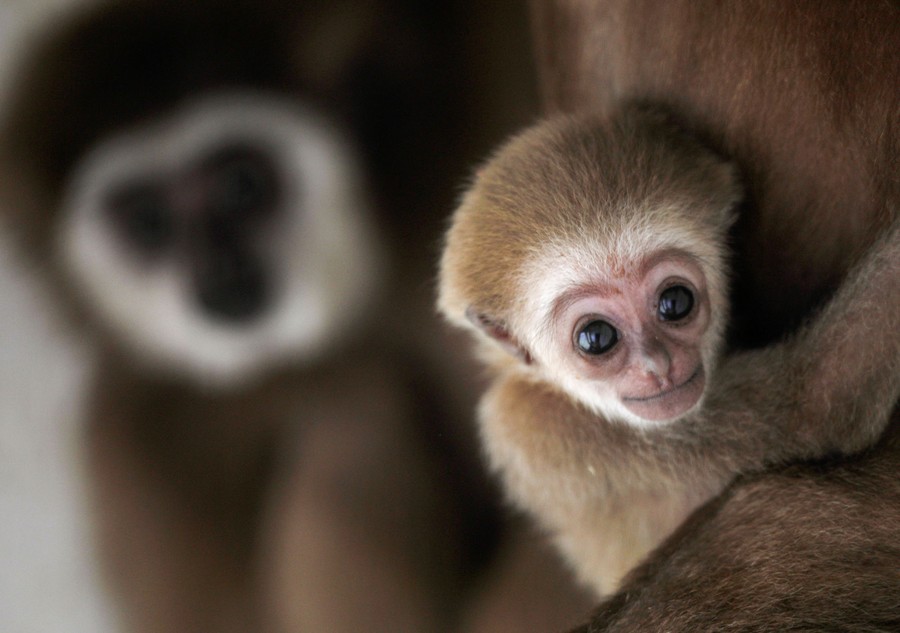 Boys cool off on a hot day in Chennai, India, on April 7, 2022. Arun Sankar / AFP / Getty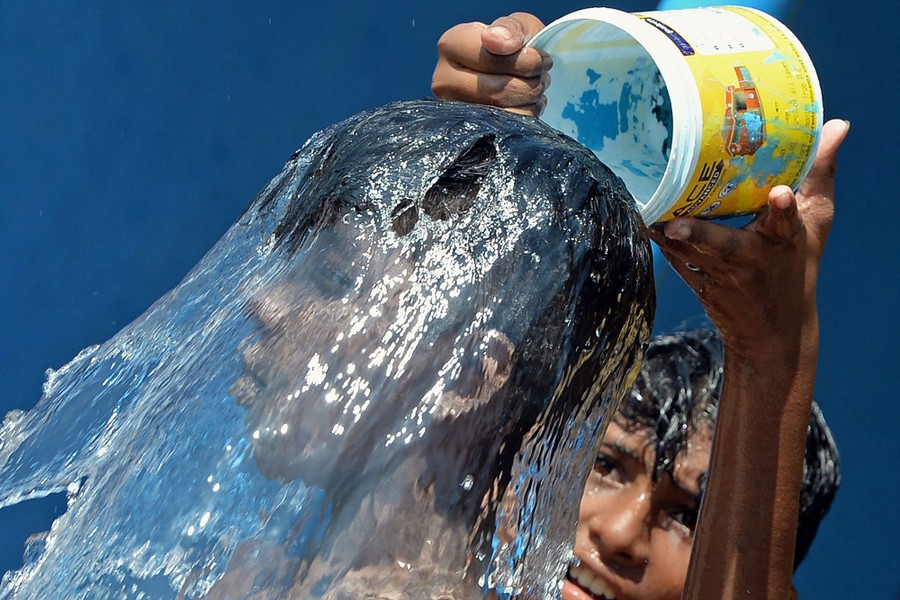 Dancers of Cuba's National Ballet rehearse at the ballet's school in Havana, Cuba, on April 5, 2022. The company has started rehearsals for a return to the stage after more than a year, following the pandemic shut down. Ramon Espinosa / AP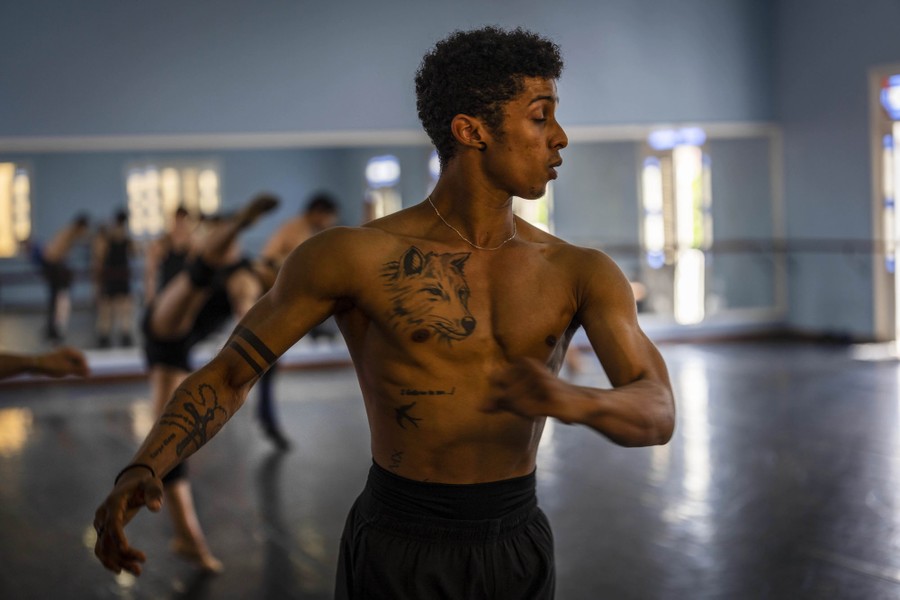 A man from the Terena tribe is seen on the third day of the Terra Livre Indigenous Camp in Brasilia, Brazil, on April 6, 2022. The 10-day annual protest is held by indigenous people from tribes that arrive from all over Brazil to call for greater protection of their land and rights. Carl De Souza / AFP / Getty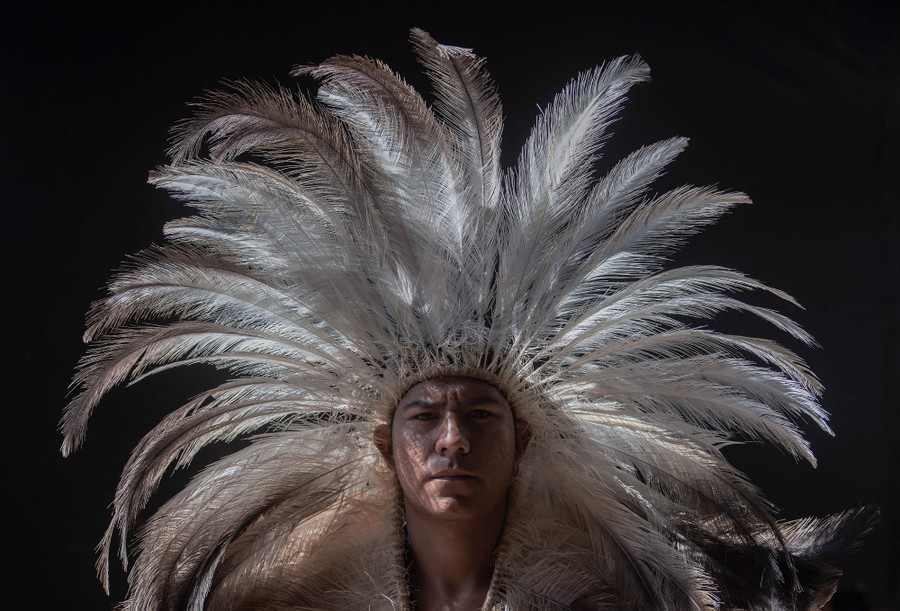 A yellow bittern hunts for prey in a pond at Gardens by the Bay in Singapore on April 4, 2022.  Roslan Rahman / AFP / Getty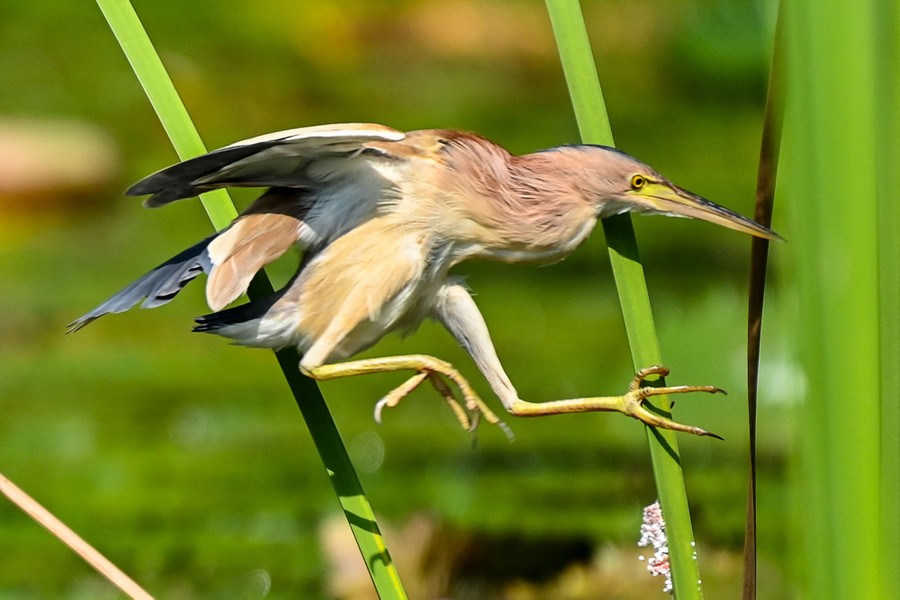 Sergey Zhelisko, center, along with family and friends, watches as his son, Ukrainian soldier Dmitry Zhelisko, is buried in Rusyn, Ukraine, April 3, 2022. Joe Raedle/Getty Images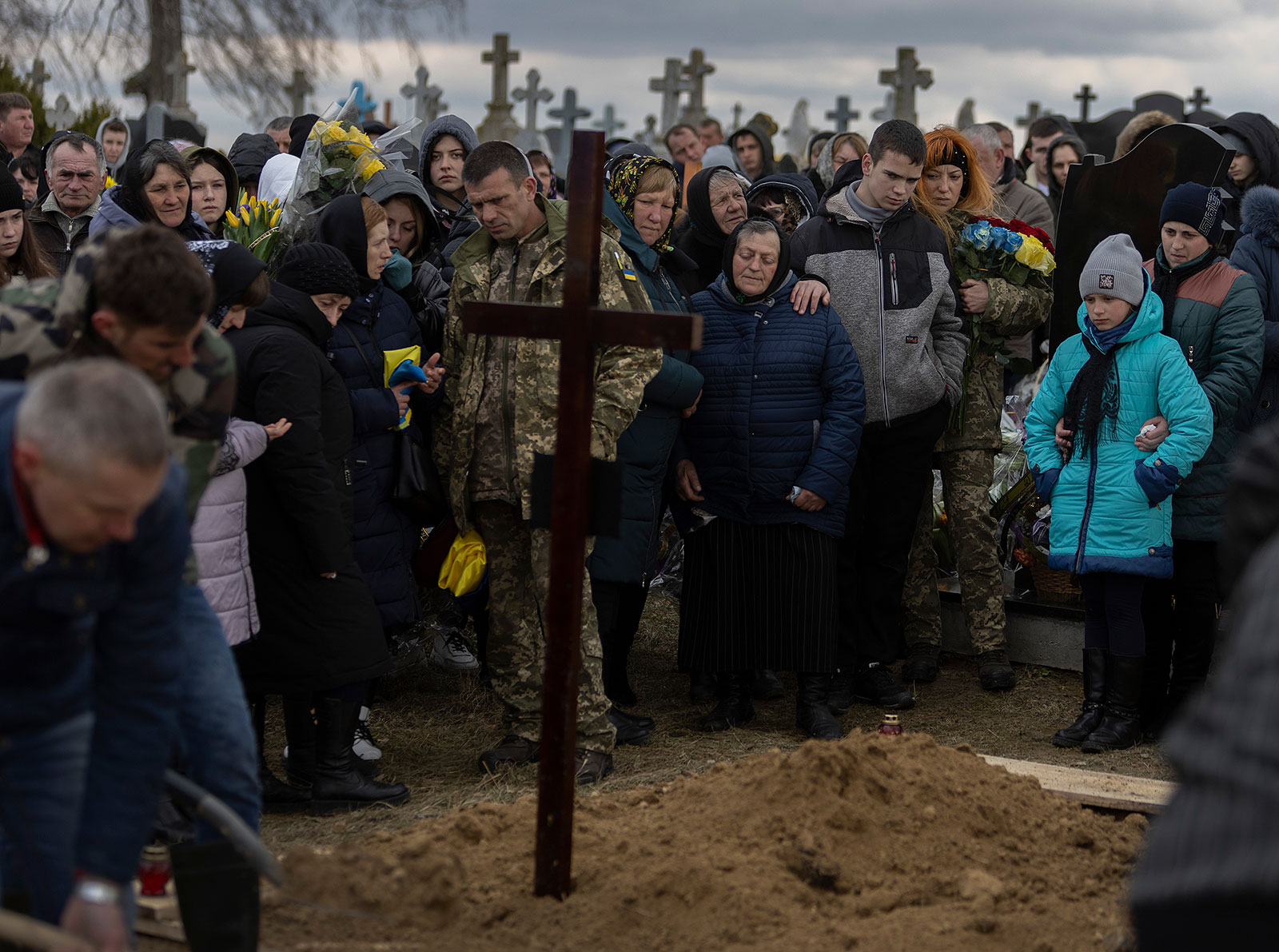 An officer of Indonesia's nature and reserve agency holds two protected juvenile agile gibbons after they were seized from illegal traders in Pekanbaru, Riau province.
Axom sends first all-private crew to ISS in bid to keep Houston's title as Space City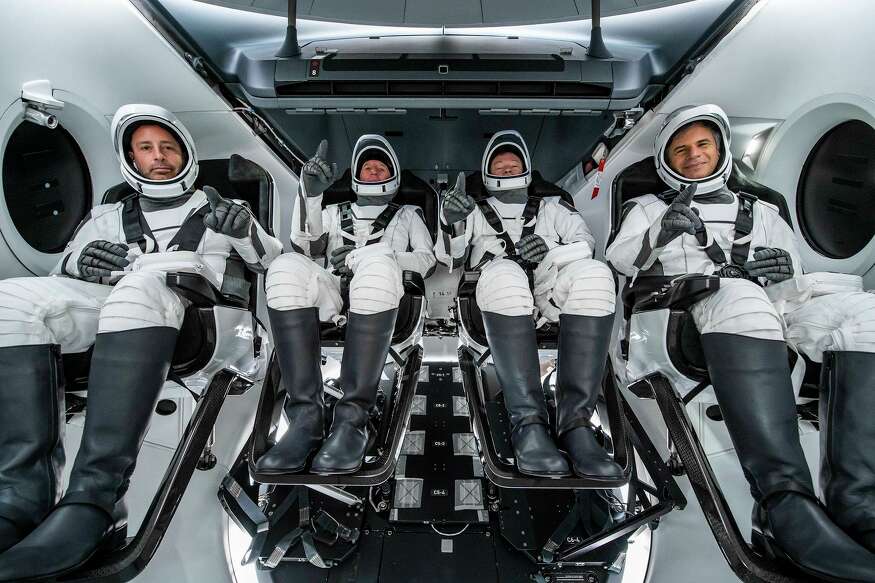 The sun rises above the Florida Keys Overseas Highway as runners compete in the Seven Mile Bridge Run, April 2, 2022, in Marathon, Florida. Andy Newman/Florida Keys News Bureau/AFP via Getty Images