Picture above: An adorable bear cub was found lost in the wilderness without his mother by a Turkish rescue centre in Hakkari, a nearby province on the Turkish border with Iraq.
The baby bear, called 'Hakvan', is pictured guzzling from a milk bottle after his rescue. Photos show him being nursed back to health after his solo adventure.
After being separated from its mother in Hakkari, Turkish rescue workers brought the bear cub to Van for treatment, feeding Hakvan every three hours and keeping him under supervision.
With the ever-changing news cycle, it's easy to miss captivating images that fly under the radar. Fortunately, we've got you covered.
We're highlighting exceptional photos from around the world this past week.
Singer Billie Eilish performs at the Coachella festival in Indio, California, on Saturday, April 16.Amy Harris/Invision/AP
People break fast together near damaged buildings in Tadef, Syria, on Monday, April 18. The Muslim holy month of Ramadan lasts until May 1.Bakr Alkasem/AFP/Getty Images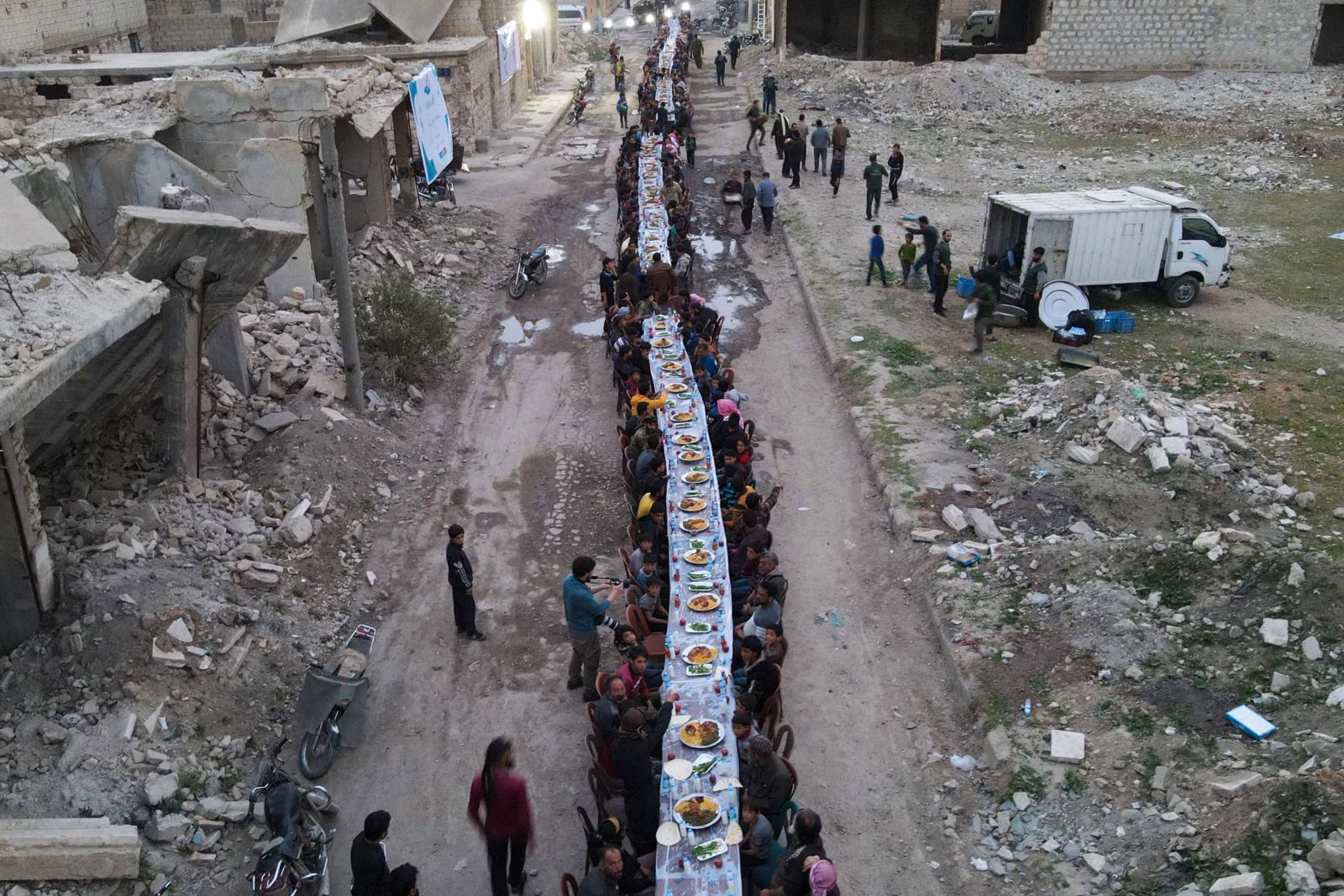 The University of Oklahoma's gymnastics team celebrates after winning the NCAA championship on Saturday, April 16.Jerome Miron/USA Today Sports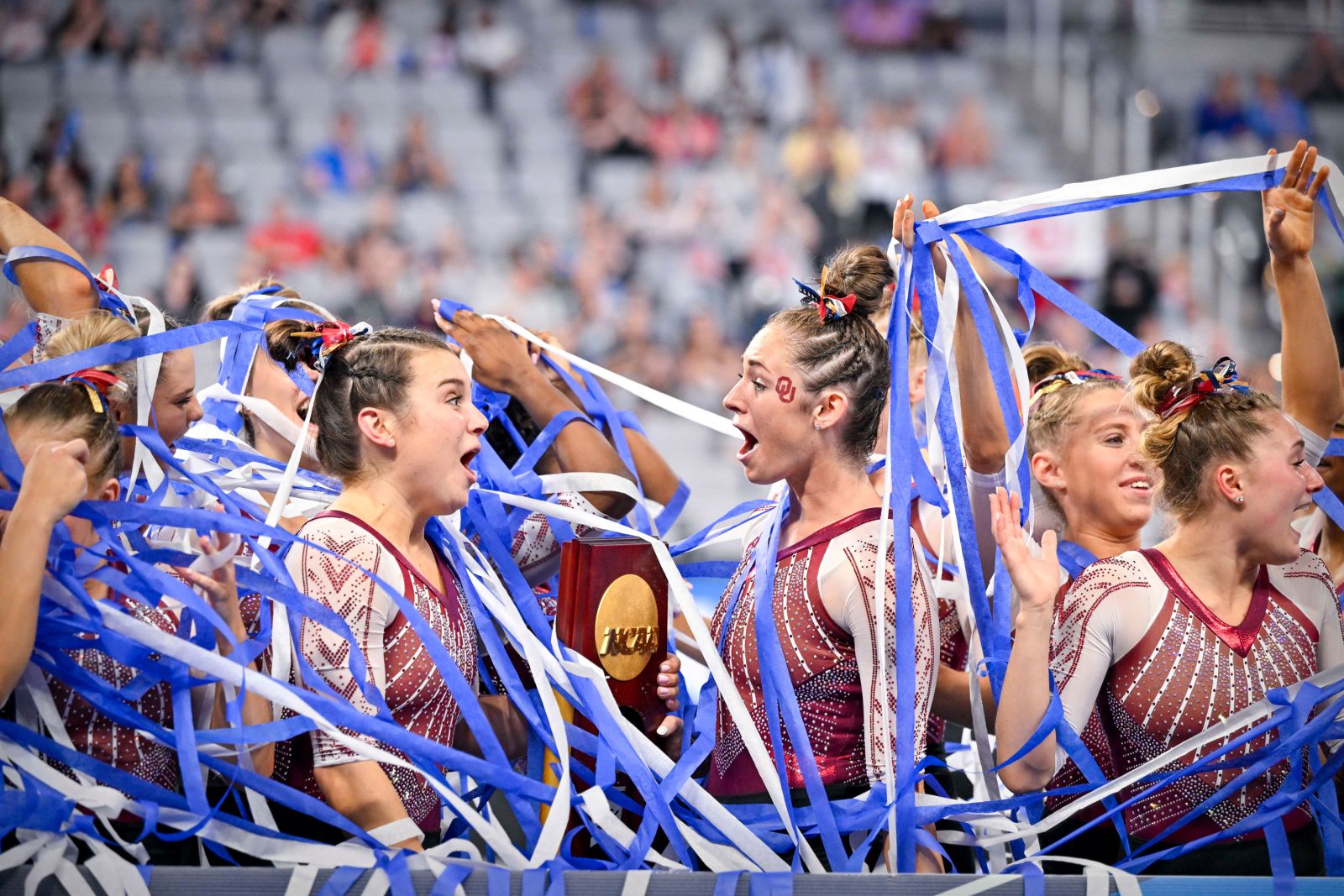 A shrub shaped like the Easter Bunny wears aviator sunglasses — a favorite of US President Joe Biden — near Secret Service agents who were attending the traditional White House Easter Egg Roll on Monday, April 18. It was the first Easter Egg Roll hosted by Biden since he took office.Doug Mills/The New York Times/Redux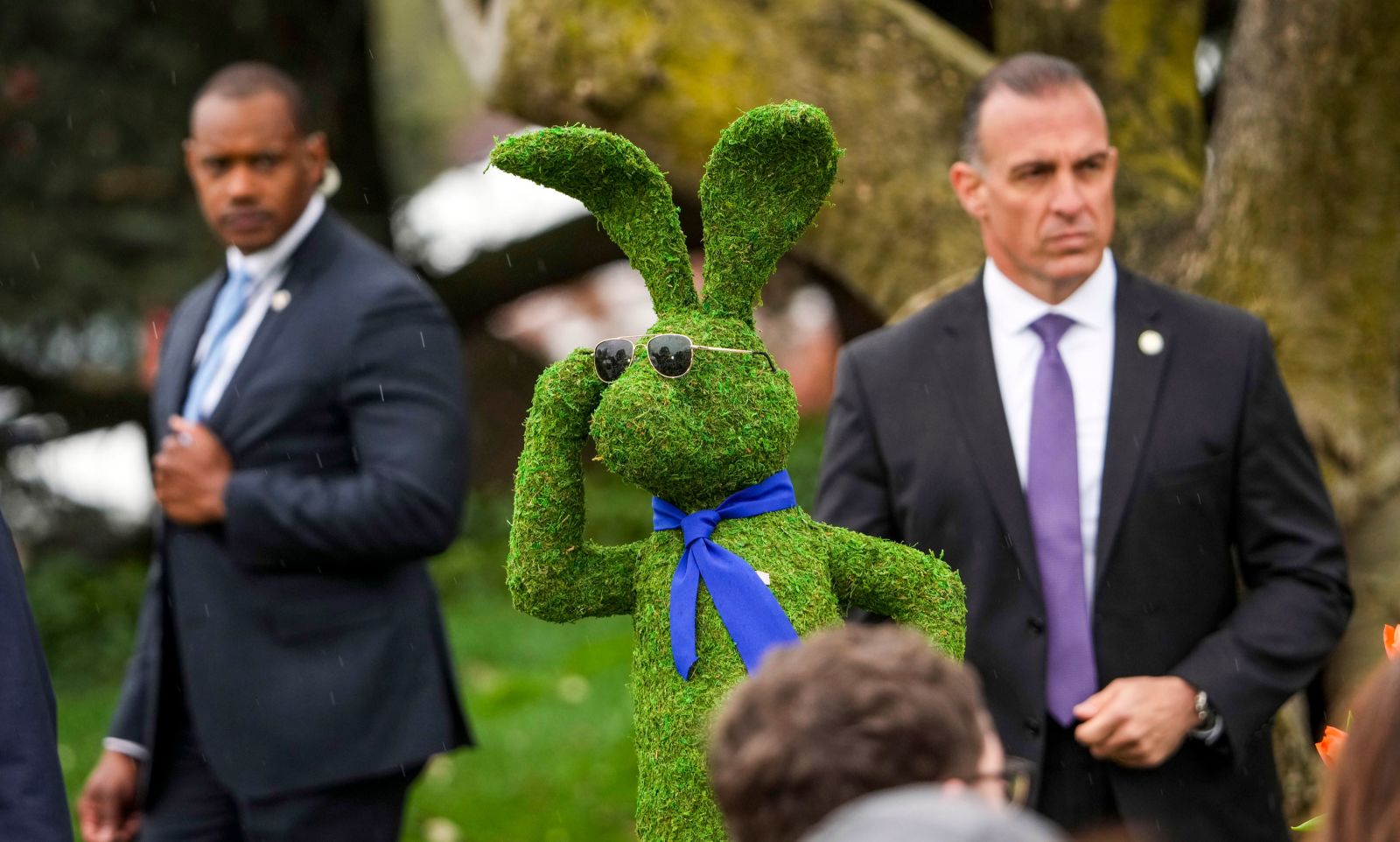 Phoenix guard Devin Booker fist-bumps a young child after making a shot and falling out of bounds during an NBA playoff game on Tuesday, April 17.Matt York/AP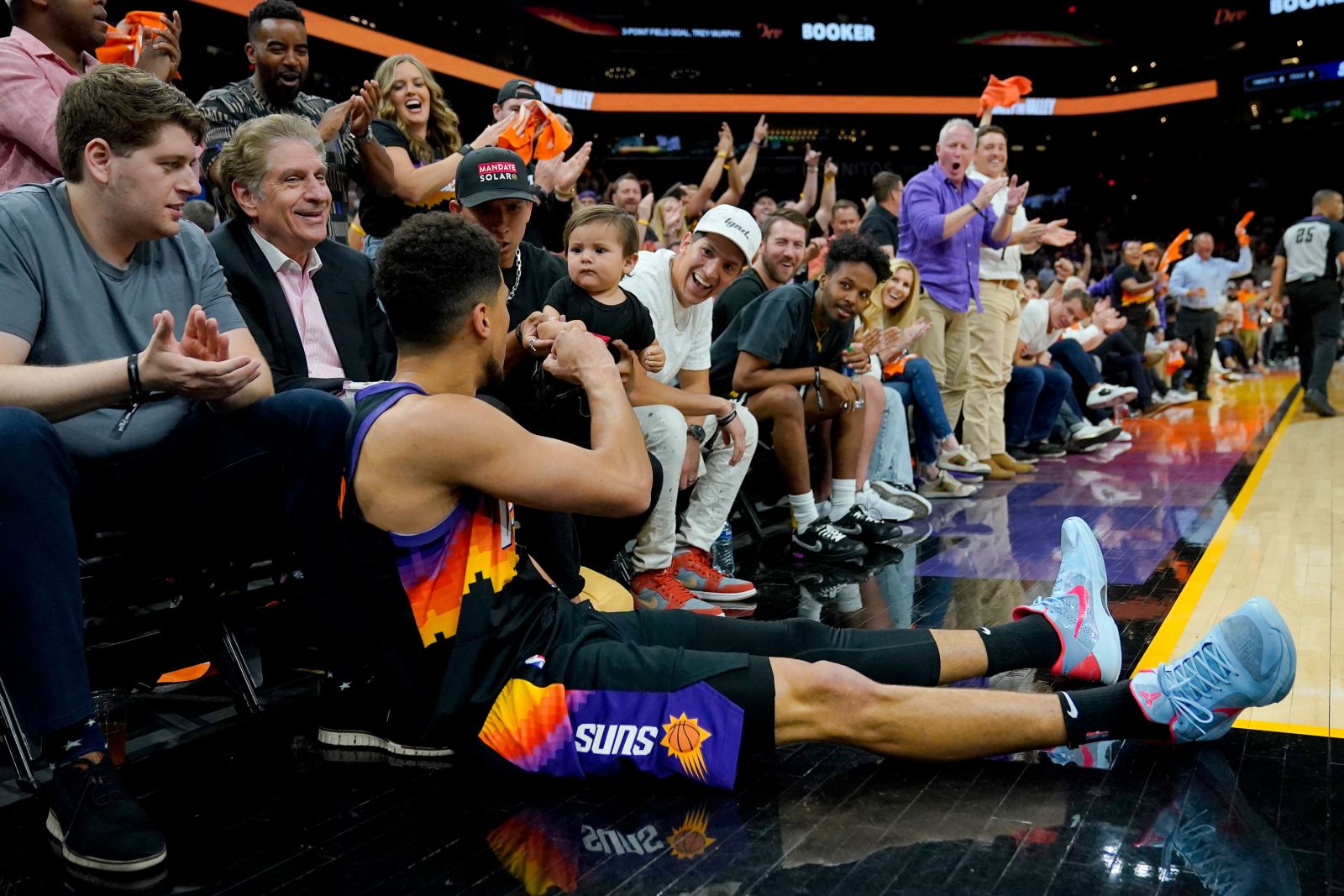 Muslims perform Friday prayers in front of the Al-Aqsa Mosque in Jerusalem on April 15. Before dawn that day, Israeli police clashed with Palestinians outside the mosque.Mahmoud Illean/AP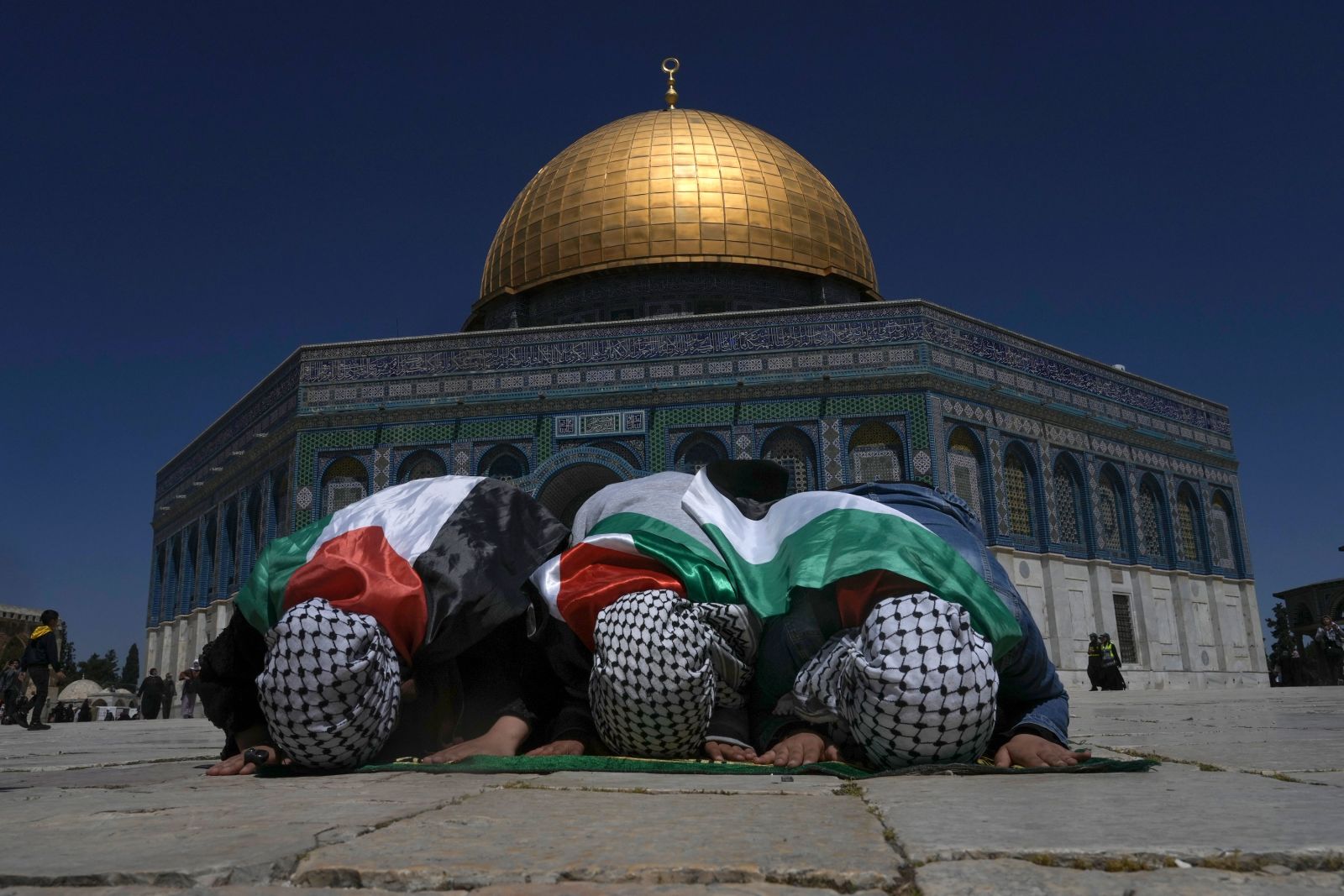 Canadian rugby player David Richard reaches for the ball as he's lifted by Brennig Prevost during a match against Scotland in Vancouver, British Columbia, on Sunday, April 17.Darryl Dyck/The Canadian Press/AP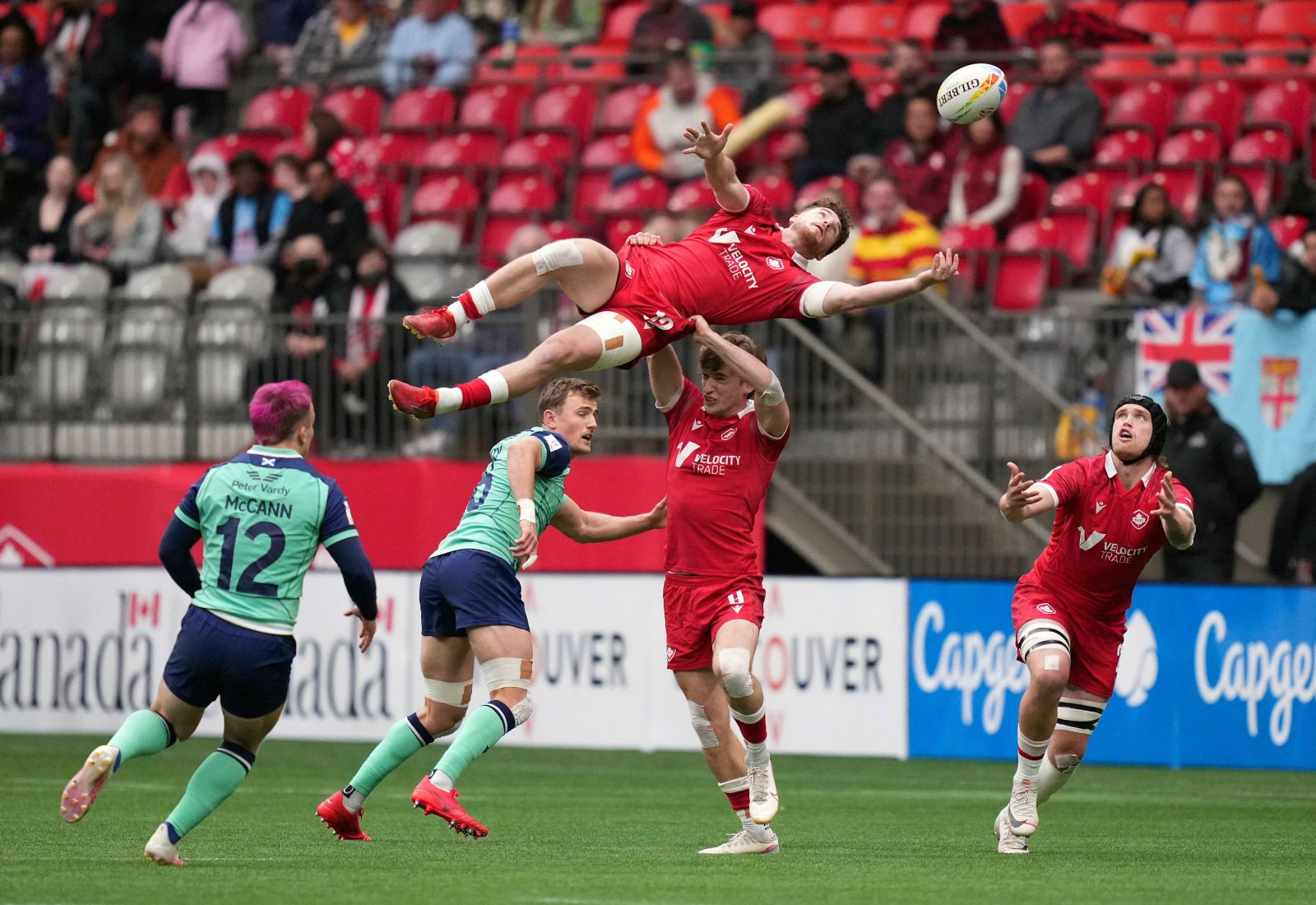 People gather to celebrate the annual traditional bonfire on Holy Saturday, after a two-year break caused by COVID-19 restrictions, in Mauterndorf, Austria, on April 16, 2022. Kacper Pempel / Reuters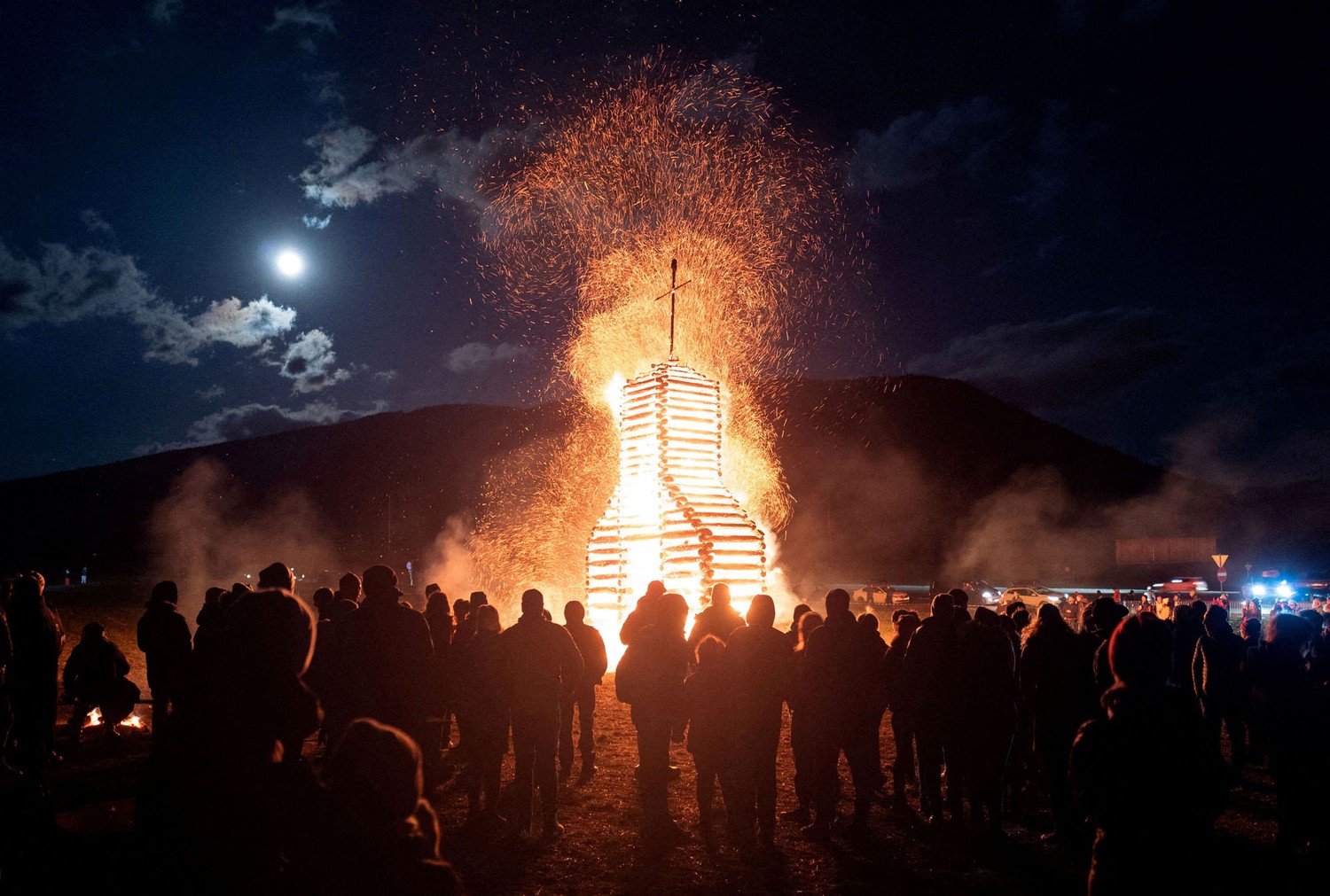 A man looks at a pile of cars, collected from different places, that were destroyed in Russia's attack on Ukraine, in Irpin, Kyiv region, Ukraine, on April 19, 2022. Gleb Garanich / Reuters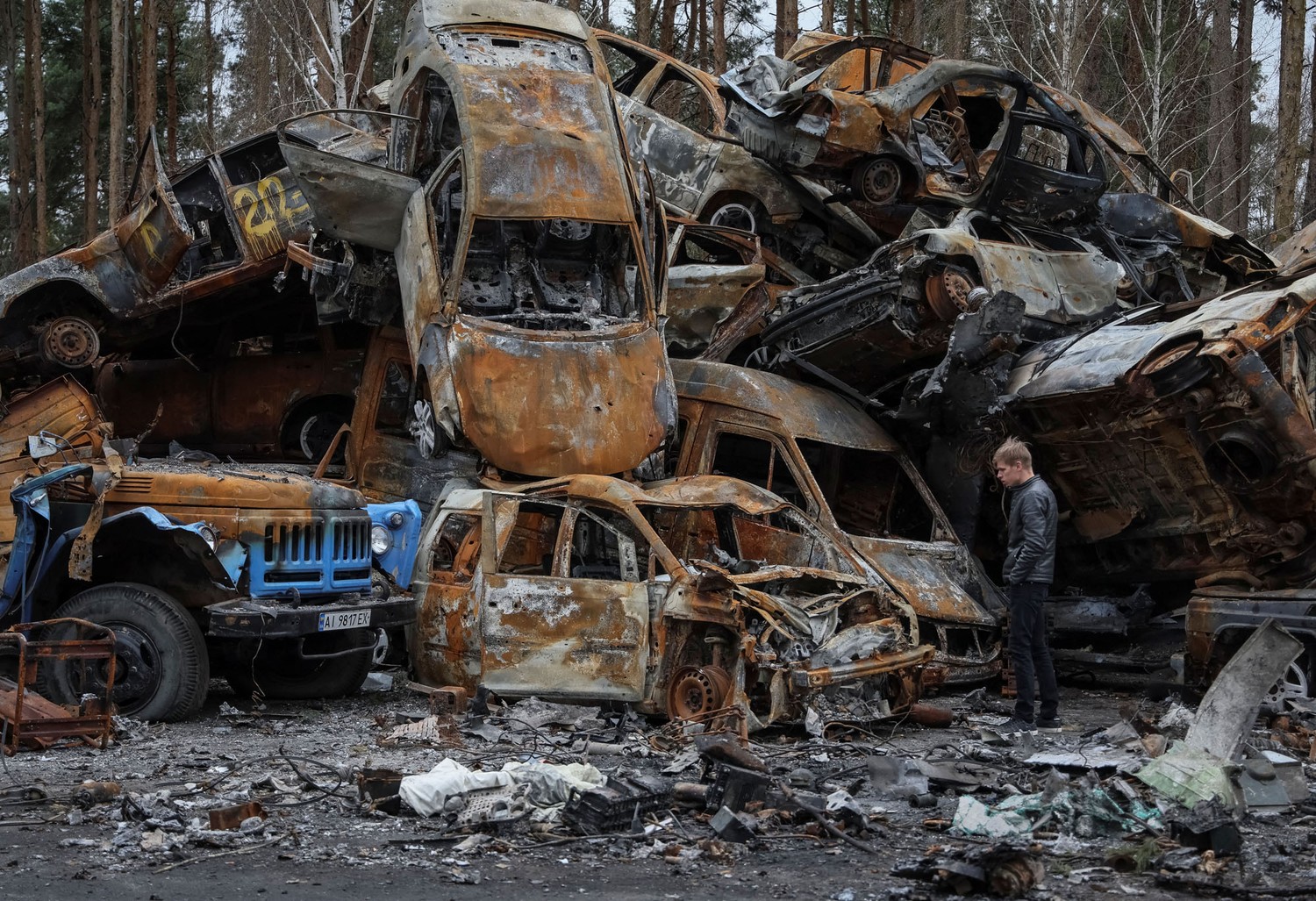 At a bomb shelter in Lviv, Ukraine, on April 20, 2022, musicians perform to comfort people displaced by the war. They all sought refuge in the shelter during an air-raid alert that night. Gian Marco Benedetto / Anadolu Agency / Getty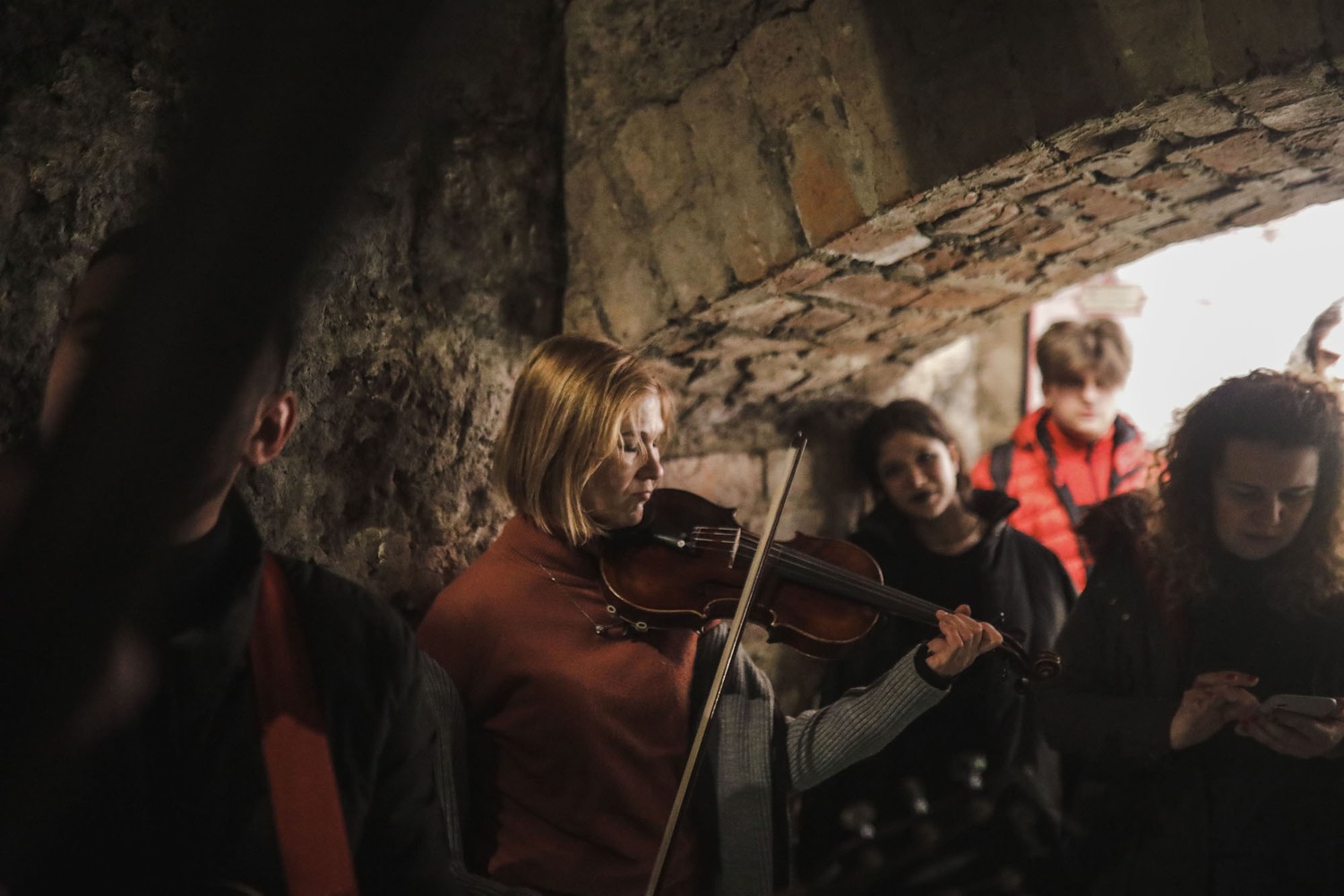 The International Space Station is photographed by Expedition 66 crew member cosmonaut Pyotr Dubrov from the Soyuz MS-19 spacecraft, in this image released on April 20, 2022. Pyotr Dubrov / Roscosmos / Reuters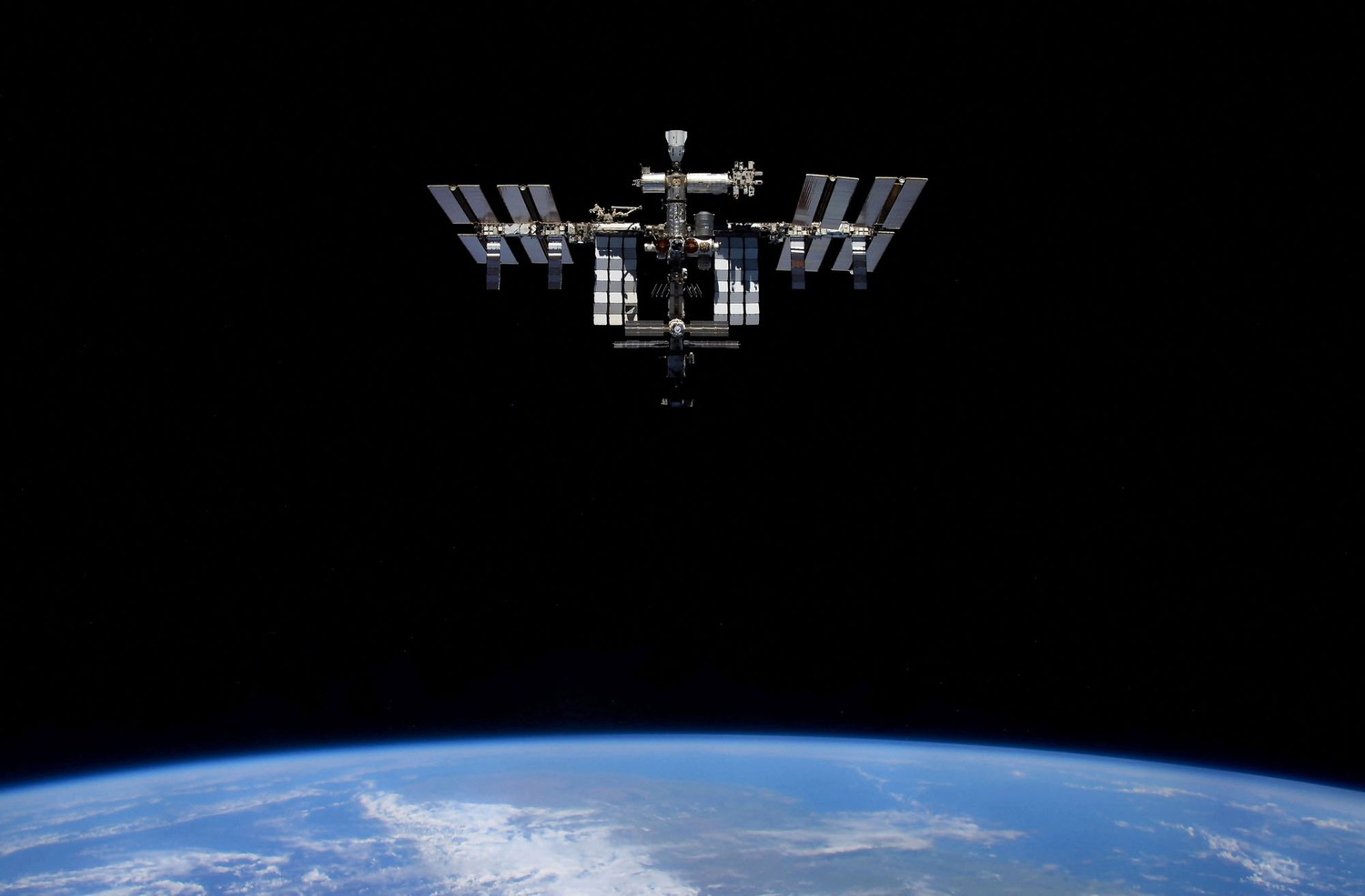 A full moon is seen behind a stork in the village of Rzanicino, near Skopje, North Macedonia, on April 15, 2022. Robert Atanasovski / AFP / Getty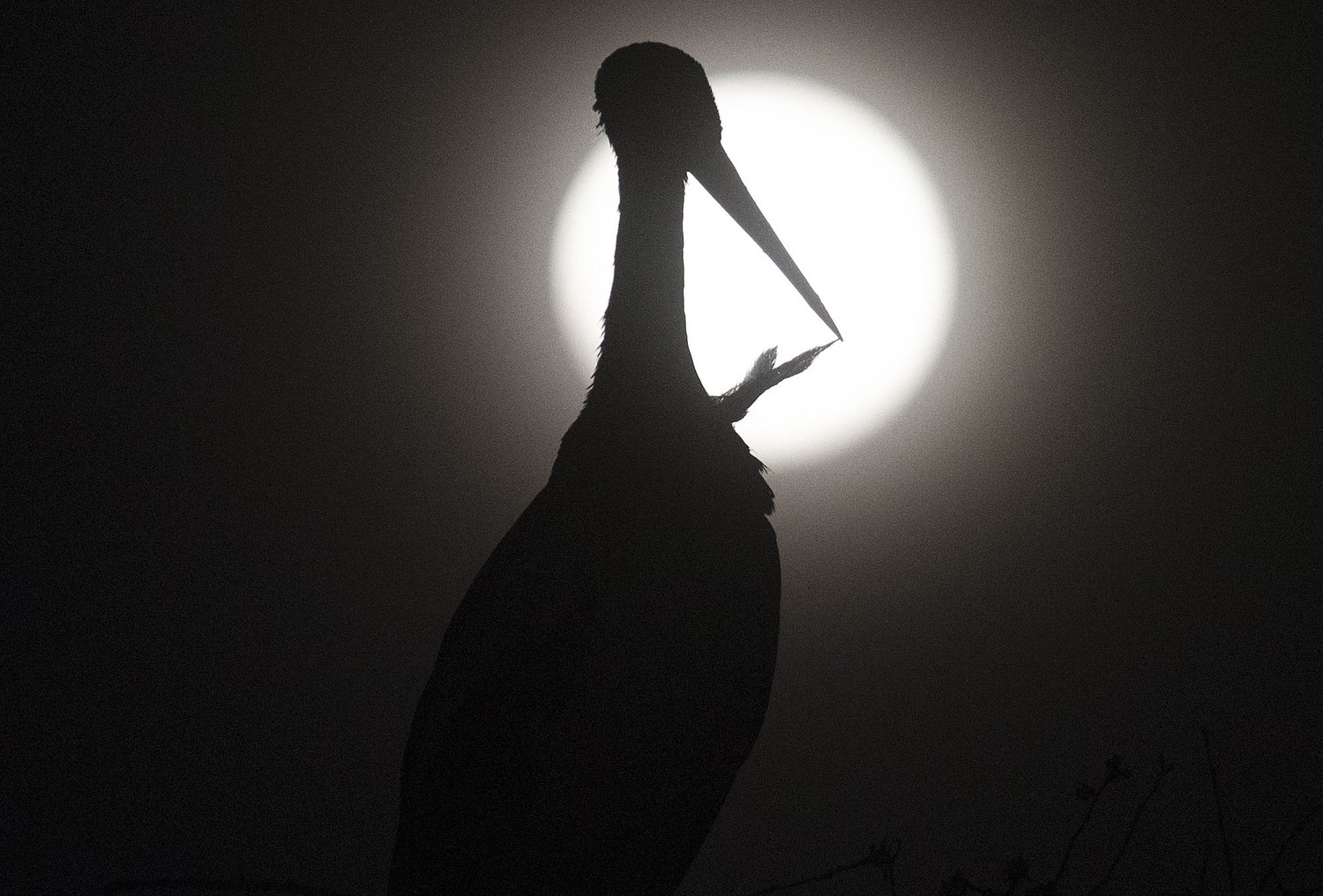 A linnet sits in a flowering field on April 15, 2022, in Dungeness, England. Dan Kitwood / Getty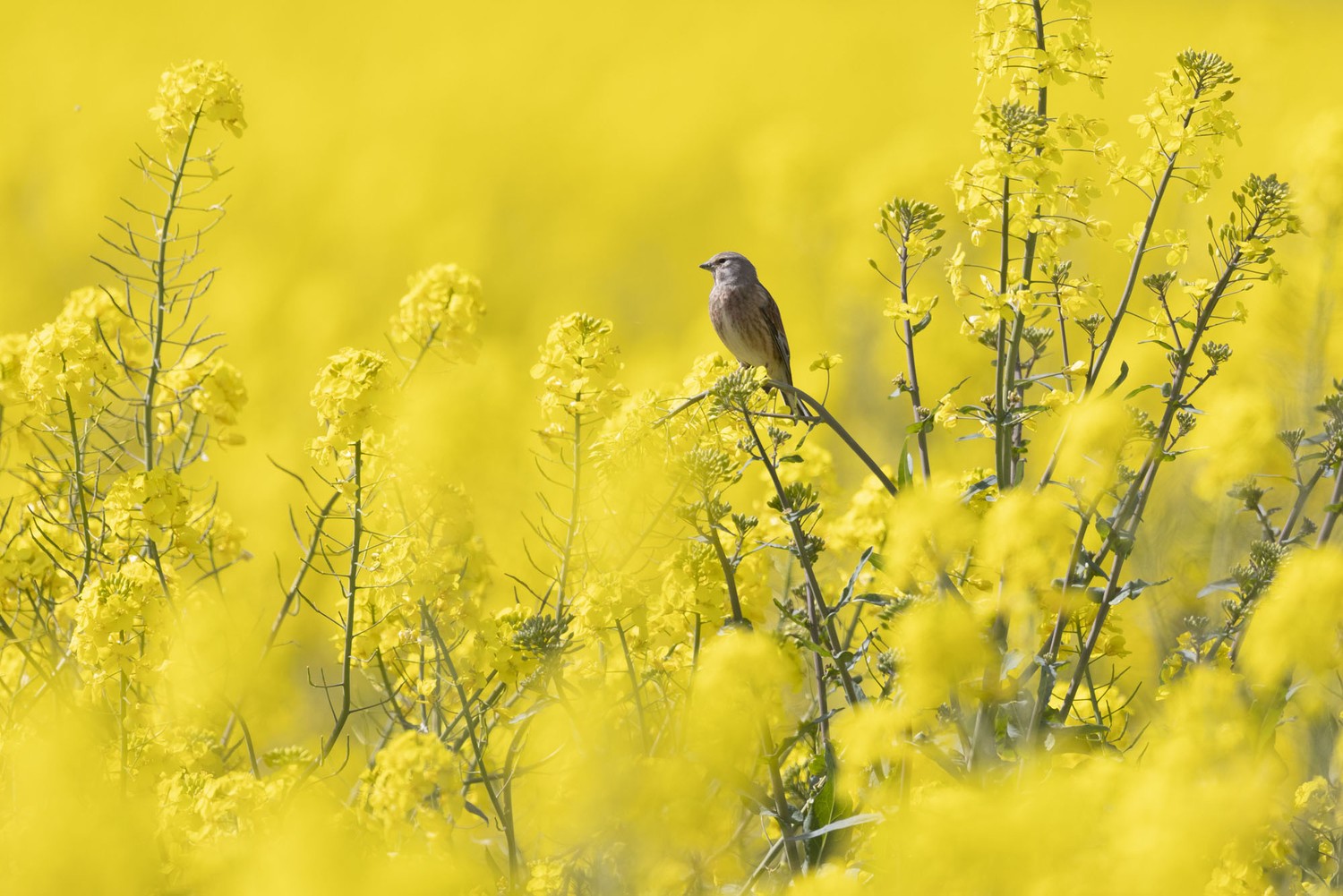 An aerial view shows a work of art by French Swiss artist Saype called "Beyond Walls" on a floating barge, one of a series of interlocked hands made as part of a project creating a spray-painted "human chain" across the world to encourage humanity and equality, in Venice, Italy, on April 15, 2022. Valentin Flauraud For Saype / Reuters
A worker cleans a statue of Vladimir Lenin at Moscow Square, in front of the House of Soviets, in St. Petersburg, on April 21, 2022. Olga Maltseva / AFP / Getty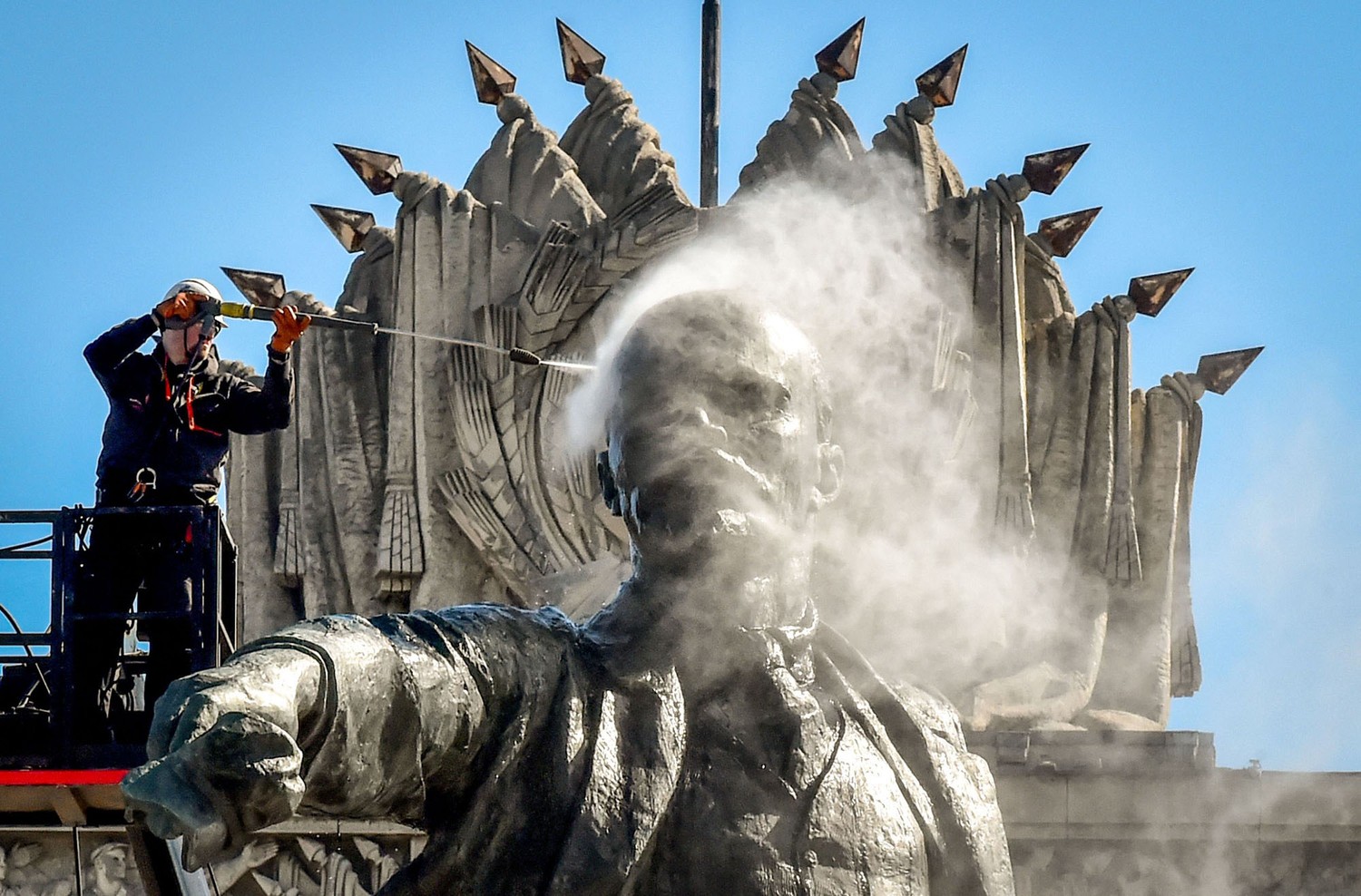 A dog wearing a green t-shirt is seen on Byram Beach, Greenwich CT
Tamer Yagmur, who works as a tradesman, walks with his goose, Alvin, in a supermarket in Ankara, Turkey, on April 19, 2022. Alvin follows his owner everywhere and does whatever Yagmur does, including going to the market, bank, and work. Evrim Aydin / Anadolu Agency / Getty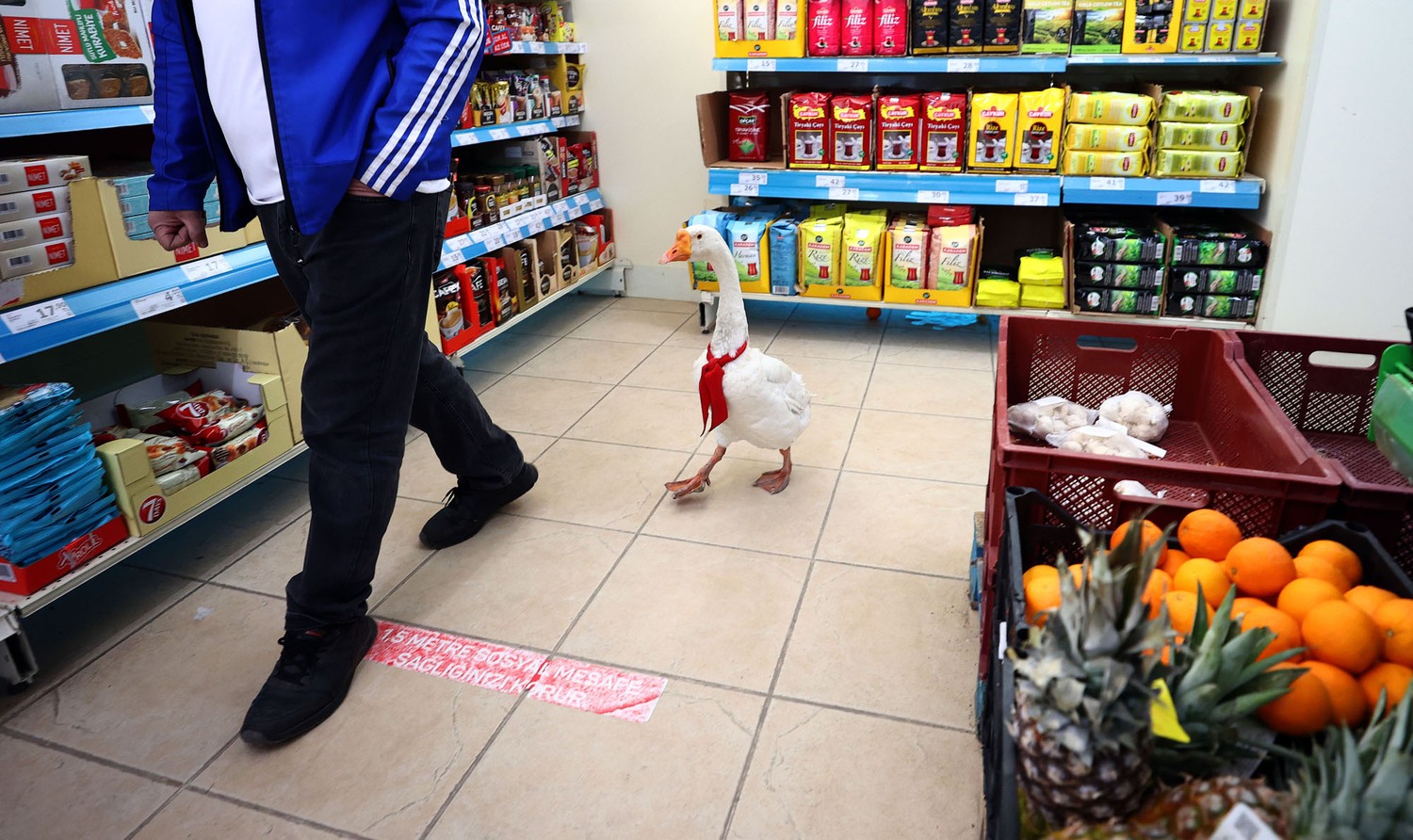 A man holds a vulture before a bird release in Van, Turkey, on April 19, 2022. Ozkan Bilgin / Anadolu Agency / Getty