All hail the Queen! Queen Elizabeth clashes with Prime Minister Margaret Thatcher while Prince Charles enters a tumultuous marriage with Lady Diana Spencer in the eagerly awaited fourth season of "The Crown," premiering on Netflix in November. Here's some of what else is streaming during the month:
Netflix
See some of what's streaming on Netflix, HBO Max, Disney+ and more in November.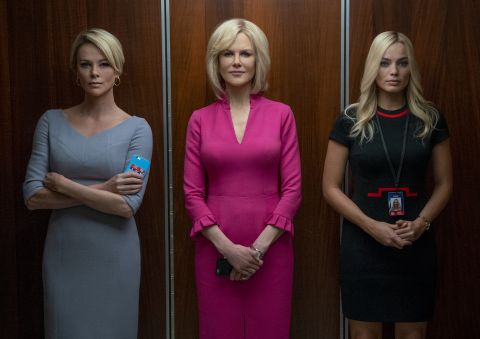 "Bombshell": Charlize Theron, Nicole Kidman and Margot Robbie star in this film which offers a fictionalized look at life at Fox News under the leadership of the late Roger Ailes. (Amazon Prime) Hilary B Gayle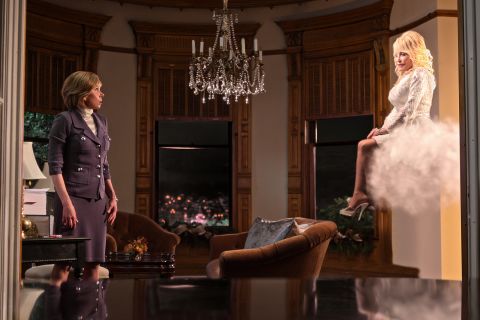 "Dolly Parton's Christmas on the Square": A rich and nasty woman returns to her small hometown after her father's death to evict everyone and sell the land to a mall developer — right before Christmas. This holiday film features 14 original songs with music and lyrics by Dolly Parton. (Netflix)
Netflix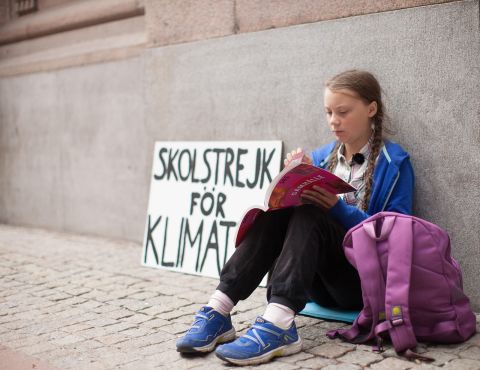 "I Am Greta": The story of Greta Thunberg, the Swedish teen leading the global school strike for action on climate change. (Hulu) Hulu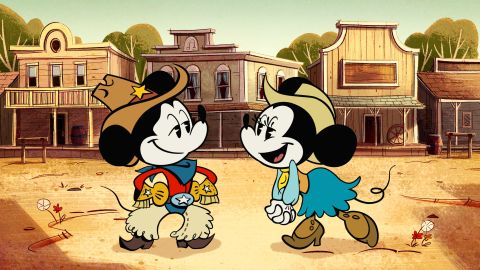 "The Wonderful World of Mickey Mouse": Mickey and friends embark on some adventures in this new, original animated series. (Disney +) Disney+
"The Reagans": Featuring never-before-seen material and interviews with the couple's most intimate family and friends, this documentary explores the indelible mark the Reagans left on nation and their impact in the conservative movement of today. (Showtime)SHOWTIME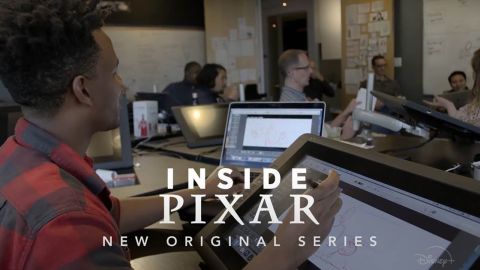 "Inside Pixar": A documentary series of personal and cinematic stories that provide an inside look at the people, artistry, and culture of Pixar Animation Studios. (Disney +)Disney+
"James May Oh Cook!": James May is not a chef. But that's the whole point: you don't need to be a brilliant cook to make delicious food. Transporting us to the Far East, the Med, and the local pub — all from the comfort of a home economist's kitchen — he'll knock up delicious recipes that you can actually make yourself. (Amazon Prime) Amazon Studios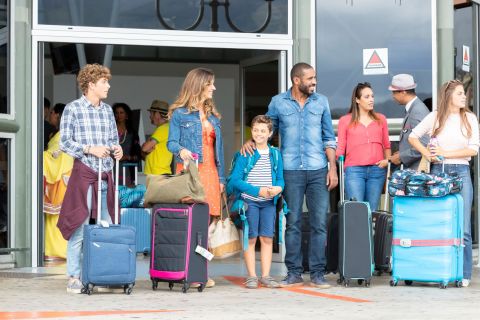 "Réunions": In this heartwarming, contemporary French drama, two brothers who learn about each other's existence after the death of their father inherit a hotel on the paradise island of Réunion. Since the hotel is on the verge of bankruptcy, the pair and their respective families make huge sacrifices in working together to turn things around. (Acorn TV) Acorn TV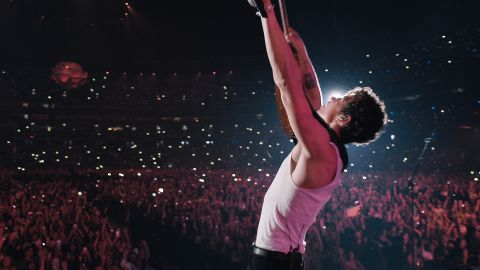 "Shawn Mendes – In Wonder": Over the course of a world tour, this unguarded documentary follows the singer and heartthrob as he makes sense of his stardom, relationships and musical future. (Netflix) Netflix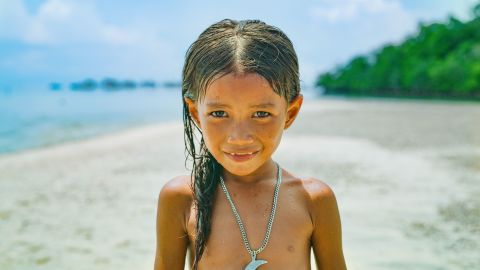 "Becoming You": Narrated by Academy Award-winning actress Olivia Colman, this series is told through the eyes of more than 100 children from around the world and explores how the first 2000 days on earth shape the rest of our lives. (Apple TV +)Apple
"Hillbilly Elegy": Based on the bestselling memoir by J.D. Vance, this film is a modern exploration of the American dream and three generations of an Appalachian family as told by its youngest member, a Yale Law student forced to return to his hometown. (Netflix)
Lacey Terrell/Netflix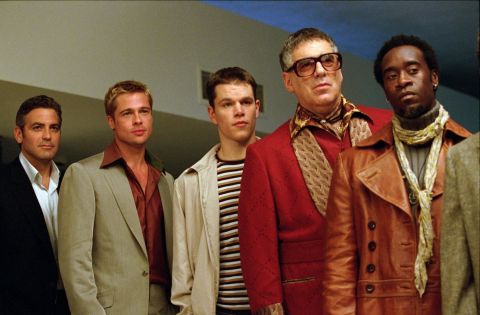 "Ocean's Eleven": This heist comedy boasts a star-studded cast and pays homage to the 1960 original. (Netflix) Warner Bros.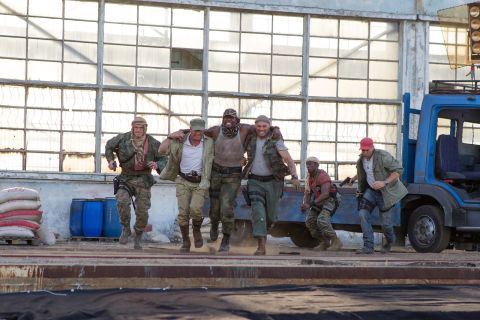 "The Expendables 3": Sylvester Stallone gets his merry band of mercenaries back together, this time to take on the arms dealer who helped co-found the group. (Amazon Prime, Hulu) Phil Bray/Lionsgate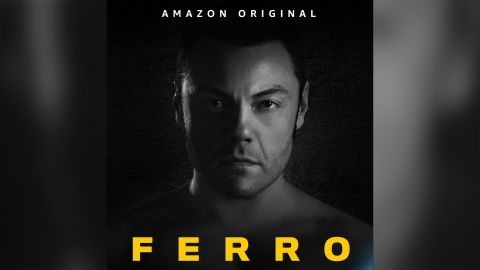 "Ferro": An intense and powerful journey inside the private and professional life of Tiziano Ferro, one of the most famous contemporary Italian singers. Set in Italy and the US, the film takes the audience on a journey to meet the person behind the spotlight, showcasing highs, lows and challenges from the artist's perspective after twenty years in the business. (Amazon Prime)Amazon Studios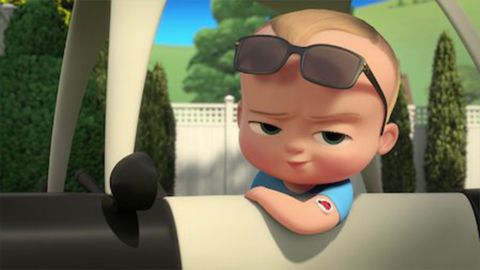 "The Boss Baby: Back in Business" Season 4 – The Boss Baby is about his business in this animated series sprung from the hit 2017 film. (Netflix) DreamWorks Animation Television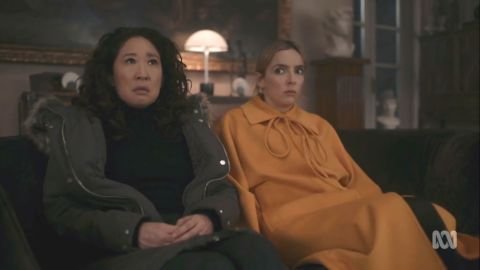 "Killing Eve" Season 3: The story of two women, bound by a mutual obsession and one brutal act: Eve, an MI6 operative, and Villanelle, the beautiful, psychopathic assassin that she has been tasked to find. (Hulu)BBC America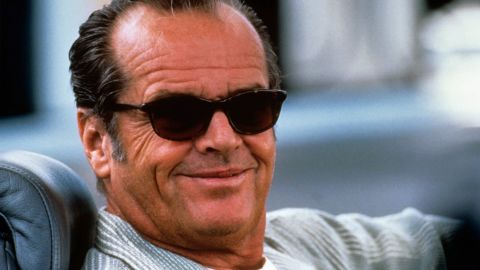 "As Good As It Gets": Jack Nicholson stars in this dramedy about author with obsessive-compulsive disorder whose orderly life changes after he becomes involved with a waitress who is also a single mother. (Amazon Prime) Sony Pictures/Everett Collection
"The Princess Switch: Switched Again": When Duchess Margaret unexpectedly inherits the throne to Montenaro and hits a rough patch with boyfriend Kevin, it's up to her double Princess Stacy of Belgravia to get these star-crossed lovers back together. (Netflix) Netflix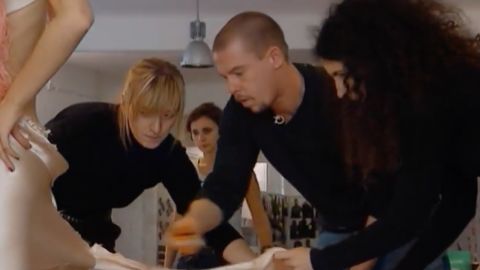 "McQueen": Darkness sparks brilliance in this exhilarating portrait of the mind and designs of legendary but tormented fashion designer, Alexander McQueen. (Hulu) Misfits Entertainment
"Law & Order UK": The English adaptation of the beloved courtroom drama is based on the enormously successful US format with the original series' iconic two-part structure — first half law, second half order — handled with a distinctly English spin. (Acorn TV)Acorn TV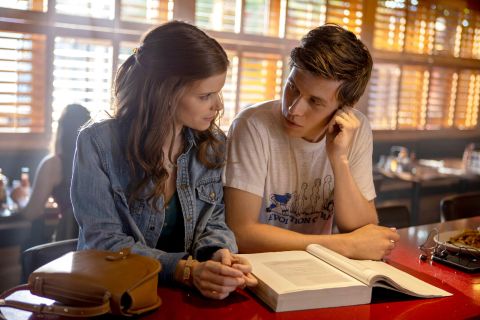 "A Teacher": A young teacher at a suburban Texas high school and her student navigate the complexities and consequences of a predatory relationship. (Hulu) Chris Large/FX
"Fruitvale Station": The life and tragic death of Oscar Grant at the hands of Oakland police are given the dramatic treatment in this acclaimed film. (Netflix) Forest Whitaker's Significant Productions/IMDB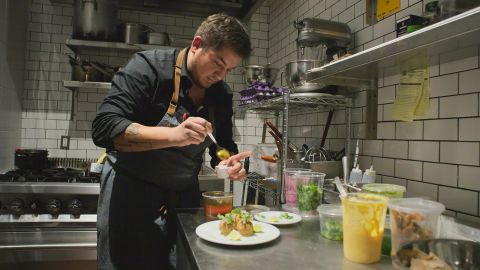 "Eater's Guide to the World": Discover the most surprising culinary destinations. Join narrator Maya Rudolph on a quest to find the most unexpected places to score an epic meal, while drinking and dining with the locals along the way. (Hulu) Hulu
"Christmas Cookie Challenge" Season 1: Tis the season to celebrate the holidays and what better way than by watching people try to outdo themselves baking and decorating cookies? (Hulu)Food Network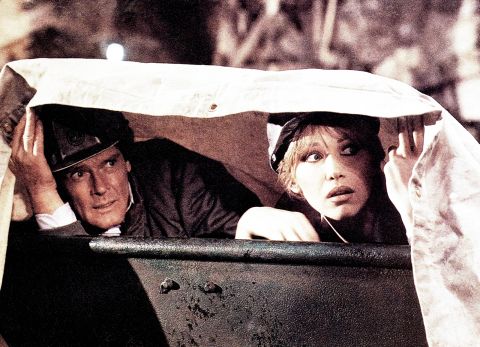 "A View To a Kill": James Bond uncovers a plot that could bring down Silicon Valley in this chapter of the 007 film franchise. (Hulu)United Artists/Everett Collection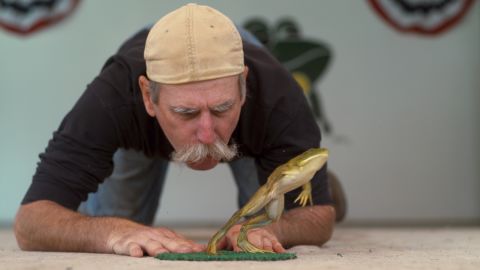 "We Are The Champions" Season 1: From executive producer Rainn Wilson, this series explores the quirkiest, most charming, and oddly inspirational competitions you never knew existed. (Netflix) Netflix
"Big Daddy": After his girlfriend dumps him because he refuses to accept responsibility, an immature man adopts a 5-year-old in an attempt to prove he's a grownup in this comedic film. (Hulu) Ronald Siemoneit/Sygma/Getty Images
"Dawson's Creek" Seasons 1-6: Who didn't love this teen drama about Dawson Leery and his fellow Capeside, Massachusetts, residents? Take a stroll down nostalgia lane. (Netflix) Outerbanks Entertainment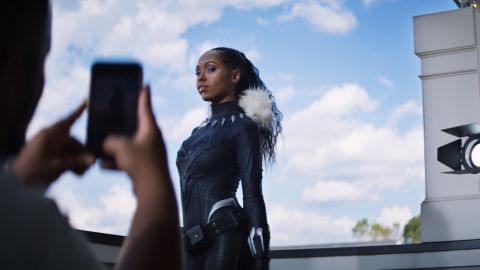 "Marvel's 616": This anthology series explores Marvel's rich legacy of pioneering characters, creators and storytelling to reflect the world outside your window. (Disney +) Disney+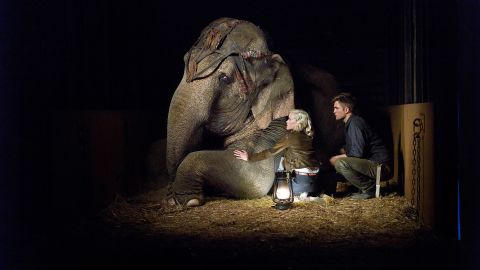 "Water for Elephants": Reese Witherspoon and Robert Pattinson star in this film about a man who works in a Depression-era circus. (Amazon Prime) 20th Century Fox/Everett Collection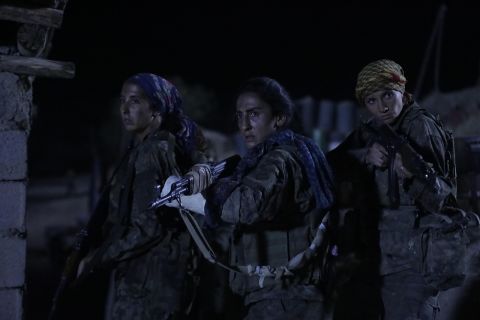 "No Man's Land": The depths of the Syrian civil war as seen through the eyes of Antoine, a young French man, in search for his estranged and presumed to be dead sister. While unraveling the mystery, Antoine ends up joining forces with a unit of Kurdish female fighters, fierce women and ISIS' biggest nightmare. (Hulu) Sife Elamine/Hulu
Written by Lisa Respers France