A significant era in royal history ended Friday with the death of Prince Philip at the age of 99.
Philip, the Duke of Edinburgh, saw his life change when he wed then-Princess Elizabeth in 1947. He was propelled on to the global stage and embraced a supporting role to his wife, who would become queen.
The duke was by Queen Elizabeth's side to the very end, through a 73-year marriage, four children, eight grandchildren and 10 great-grandchildren.
Here are twelve facts to know about the incredible life of Prince Philip.
1. He Was Born On His Family's Kitchen Table
On June 10, 1921, Prince Andrew of Greece and Denmark and Princess Alice of Battenberg welcomed their fifth child and first son into their own home, a villa named Mon Repos, on the island of Corfu, off the coast of Greece.
2. He Was Smuggled Out Of Greece As A Child
After his father was arrested for treason during political turmoil, the family fled their home when Philip was just 18 months old. His father carried the infant inside an orange crate, aboard the British Royal Navy ship that had been sent by King George V to collect them.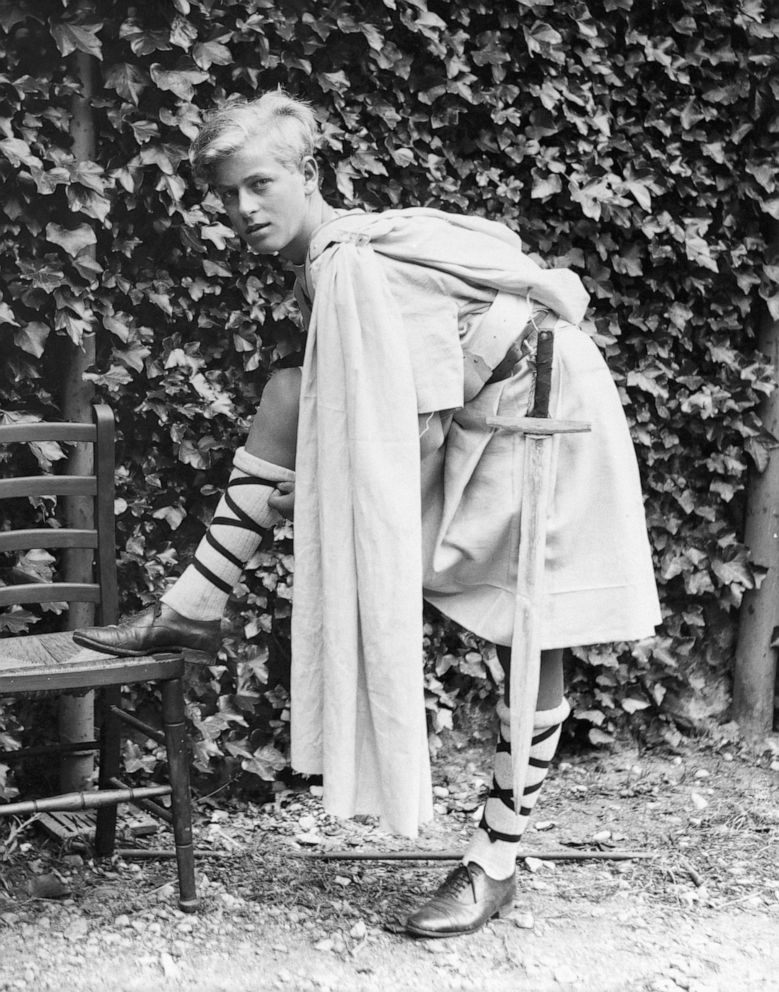 3. He Was Bullied At School
While at prep school as a young boy, his classmates would make fun of him for not having a last name, only being referred to as "Philip of Greece."
4. Elizabeth Was Only 8 Years Old The First Time They Met
They were both attending the wedding of Princess Marina of Greece and the Duke of Kent in 1934. Philip was 13 at the time. The pair wouldn't meet again for five more years.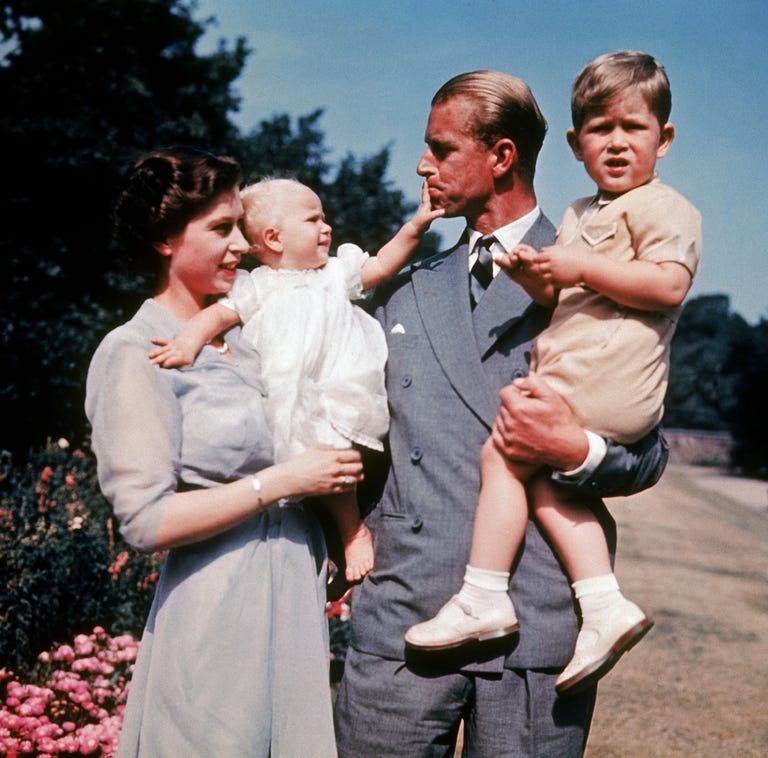 5. He Fought In World War II
At just 18, he joined the Royal Navy and was assigned as a midshipman on the HMS Ramillies, which carried the first contingents of the Allied Expeditionary Force from Australia to Egypt.
Wikimedia Commons / Cecil Beaton
6. He Renounced His Own Royalty To Marry Elizabeth
Before their marriage, Philip became a naturalized citizen of Great Britain and adopted the last name Mountbatten from his maternal grandparents — quickly trading it five months later, after their wedding in 1947, for his title as Prince Philip, Duke of Edinburgh.
7. He Had Pennies To His Name When He Got Married
His bank account was filled with roughly 15 cents before he walked down the aisle to say "I do" to Elizabeth.
Wikimedia Commons / Sra Jerry Wilson
8. He Has Food Nicknames For His Wife
Among Philip's favorite terms of endearment for Elizabeth are "sausage" and "cabbage." I'm sure he's the only one who could get away with calling the Queen anything like that!
9. He Designed A Bracelet For Elizabeth As A Wedding Gift
Philip used jewels from one of his mother's tiaras to create a one-of-a-kind accessory for his bride.
10. He Was The First Royal Family Member To Be Interviewed On TV
Philip sat down in front of cameras for an interview on May 29, 1961, in which he discussed Commonwealth Technical Training Week as an advocate for creating more skilled workers for the labor force across the country.
11. He was a pioneer of conservation.
In his role as the Duke of Edinburgh, Philip became a passionate conservationist and was the founding president of the Worldwide Wildlife Fund, a global conservation organization.
In 1959, he also launched the Duke of Edinburgh Award, which was "aimed at encouraging young people to serve their communities" and "experience adventure," according to the royal family's website.
More than 60 years later, the award operates in more than 140 countries.
12. He was fiercely protective of his grandsons William and Harry.
Philip, who encouraged his oldest son Prince Charles to marry Princess Diana, became fiercely protective of the couple's sons, Princes William and Harry, after Diana died in a 1997 car crash in Paris.
Philip took the reins of the family in the wake of Diana's death and was a stalwart force for Queen Elizabeth, who was criticized for remaining at Balmoral with William and Harry.
Philip's concern was protecting his grandsons from the intense scrutiny by the press and allowing them to grieve for their mother in the aftermath of her tragic death.
When Downing Street officials suggested that William and Harry might walk in a procession behind their mother's coffin, an anguished Philip reportedly bellowed into the phone, "F— off. We are talking about two boys who have just lost their mother."
Philip ultimately put aside his personal feelings and told young William and Harry, "I'll walk if you walk."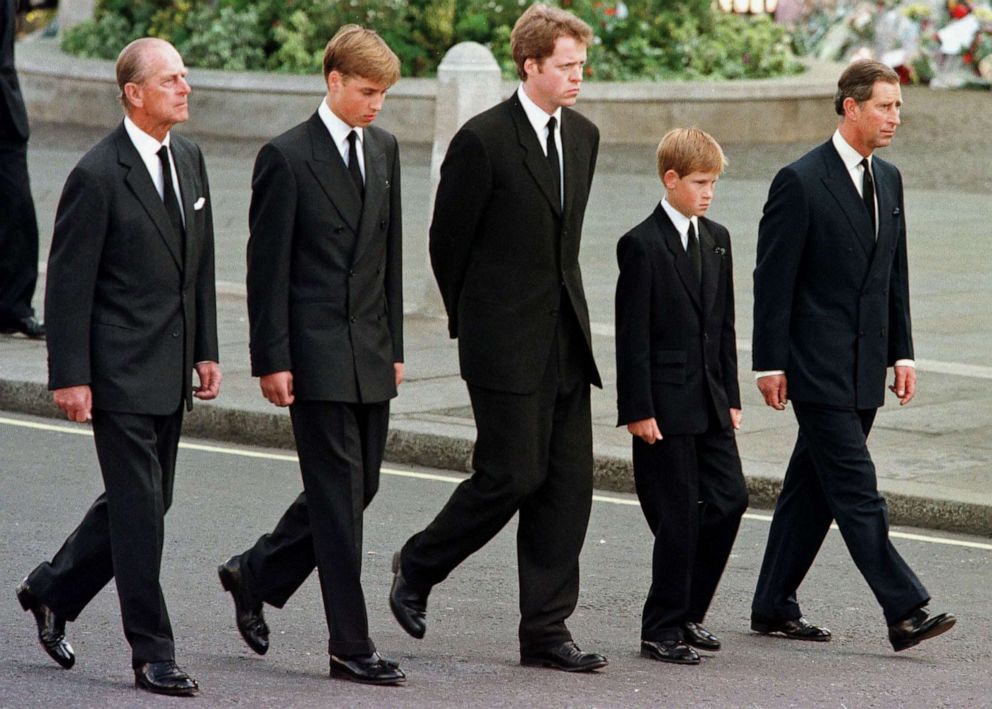 At Diana's funeral, Philip walked in the procession alongside his grandsons, Prince Charles and Diana's brother, Earl Spencer.