The Brazilian graffiti artist Eduardo Kobra puts the final touches on his mural Coexistencia—Memorial da Fe por todas as vitimas do COVID-19, translated as Coexistence—Memorial of Faith for All Victims of COVID-19, which portrays children of different religions wearing protective face masks, in São Paulo, Brazil, on May 5, 2021. #Amanda Perobelli / Reuters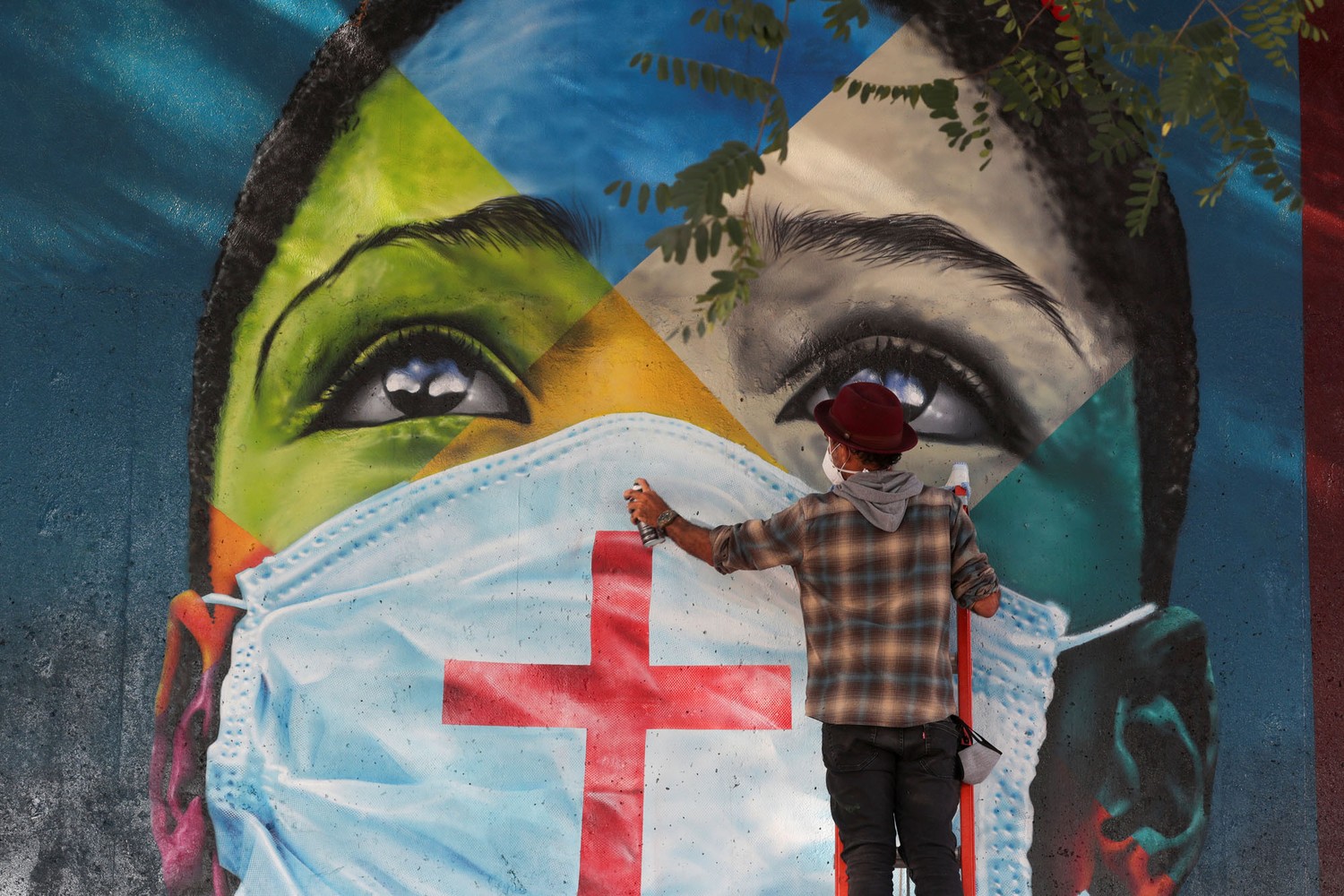 2. A heron flies in a forest in Shijiazhuang, in China's Hebei province, on May 4, 2021. Costfoto / Barcroft Media / Getty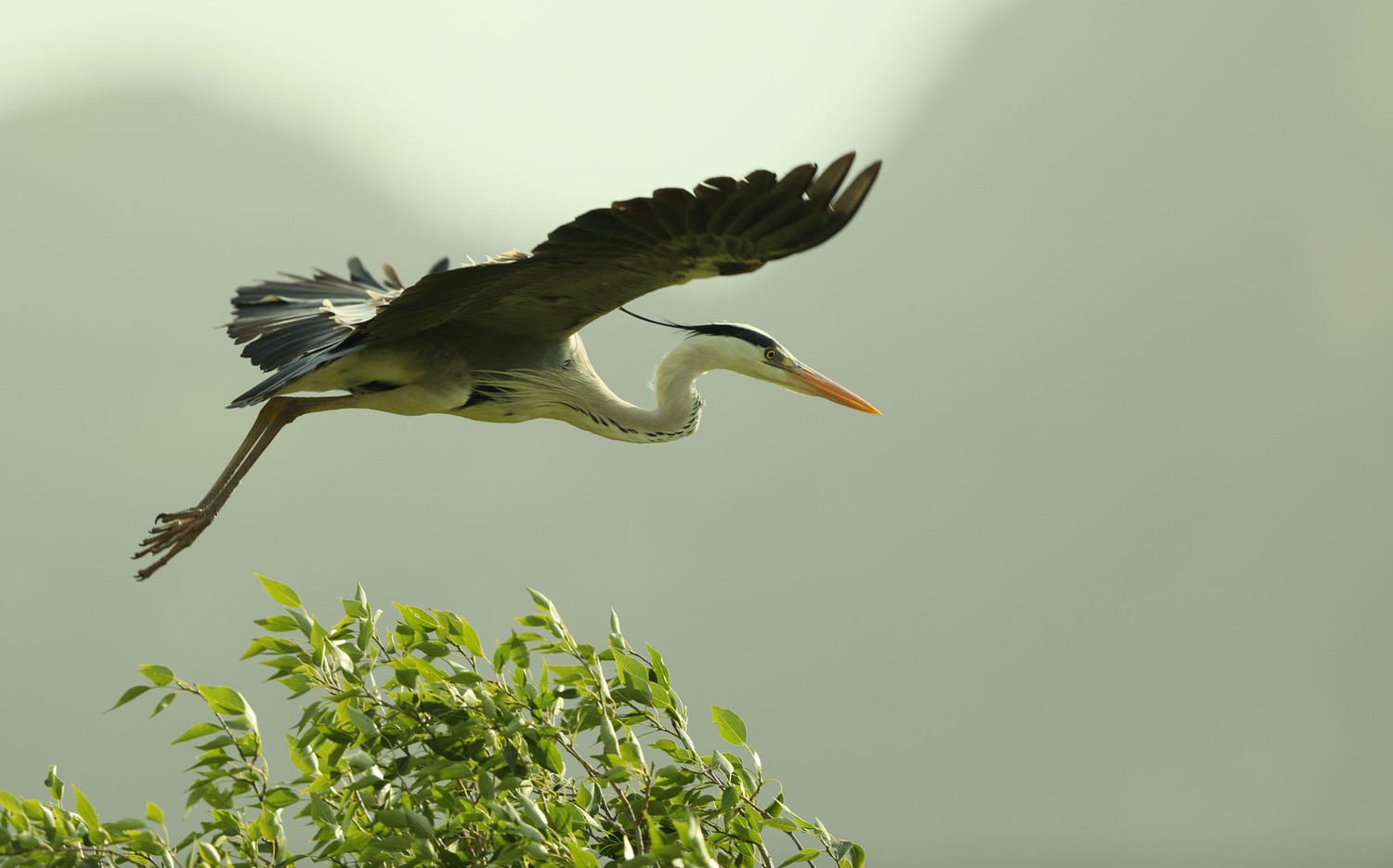 3. A man walks barefoot through burning charcoal as he performs the traditional ritual called "Lianhuo," or fire walking, on the second day of the May Day holiday on May 2, 2021, in Pan'an County, Zhejiang province, China.
4. A woman carries a wooden cross during a pilgrimage to pray that the Pacaya volcano decreases its activity. Photograph: Moisés Castillo/AP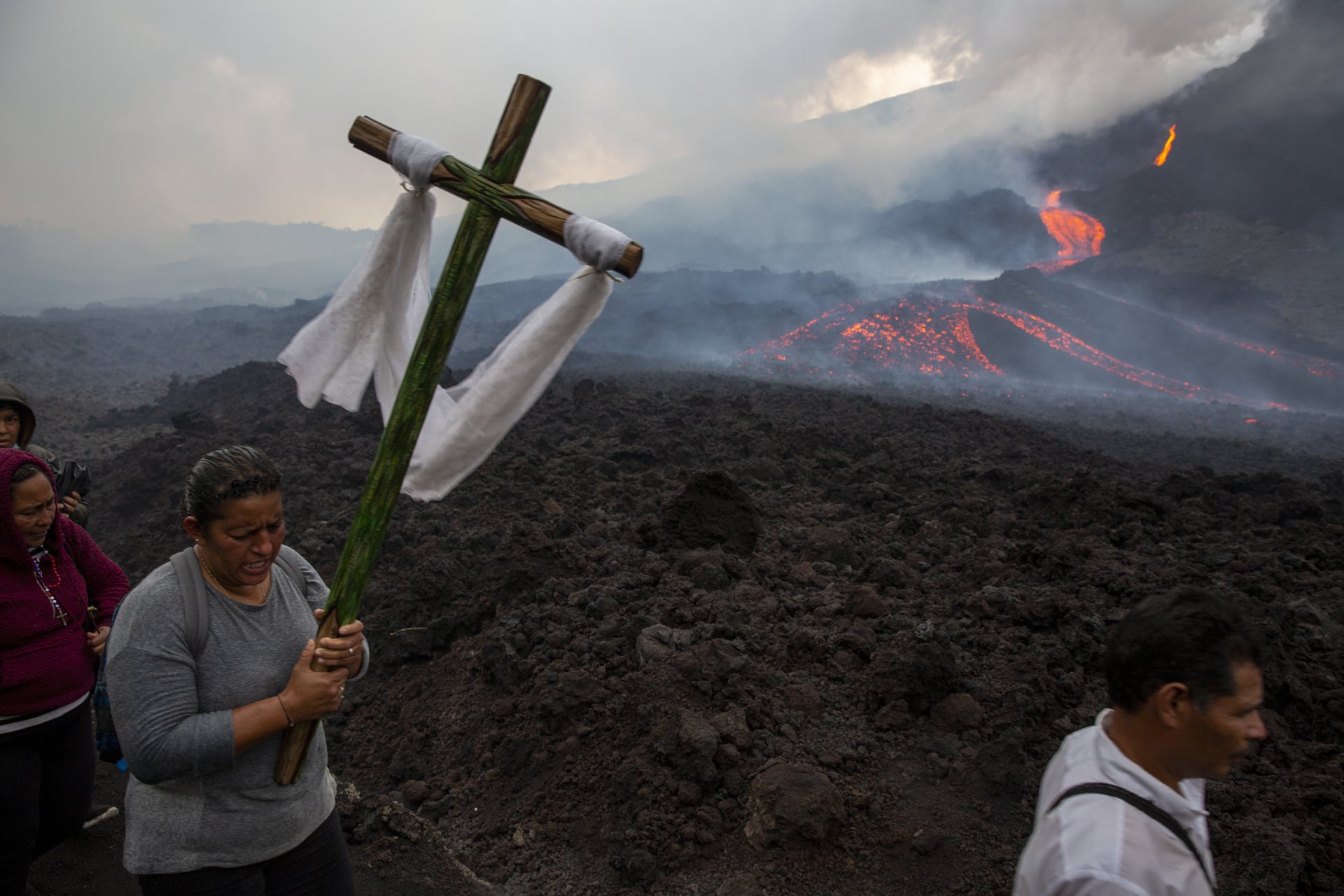 5. Jun Hoong Cheong of Malaysia competes in the Women's 10m Platform semifinal on day five of the FINA Diving World Cup at the Tokyo Aquatics Center in Tokyo, Japan, on May 5, 2021.