It's finally here. After over a year's worth of delays due to the ongoing pandemic, No Time To Die is now playing at movie theaters. It's been six years since the last James Bond film, Spectre, was released in 2015, so it's been quite a while between missions.
Here's a handy guide to all those characters who return in No Time to Die, so you can be all "Ahhhh, them!" when they appear onscreen.
Obviously, there will be spoilers for the previous Bond films, but not for No Time To Die.
Who Is Mr. White?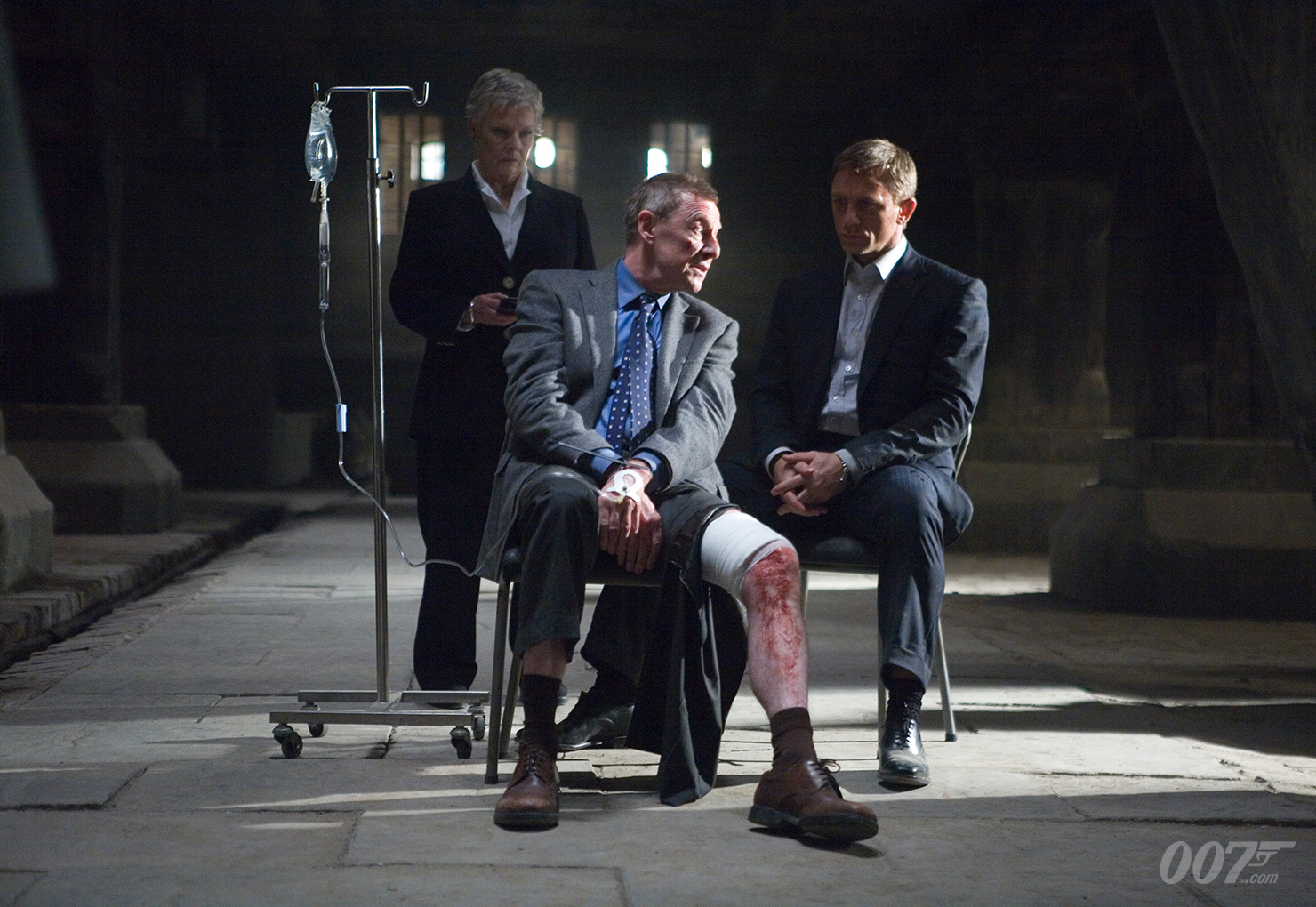 White was part of the global evil organization Spectre, but was poisoned for opposing its leader. Before killing himself, he gave Bond information needed to take down Spectre and tasked him with taking care of his daughter, Madeleine Swann.
Who Is Léa Seydoux's Madeleine Swann?
Léa Seydoux first showed up as Dr. Madeleine Swann in Spectre in 2015, after Bond makes an appointment with her for a psychiatric evaluation. According to Bond's research, Swann trained at Oxford and the Sorbonne, became a consultant, and spent two years with Médecins Sans Frontières. Bond finds her running a clinic at the top of a mountain in the Austrian Alps.
Bond tracked White down to his cabin in Austria, where he was hiding out as a SPECTRE defector, and made a deal to protect Swann. Swann and Bond head to L'American (a hotel in Tangier, Morocco, which White and his ex-wife frequented). There, a mouse (!) somehow showed Bond a secret room where Swann's parents kept their secret SPECTRE shit (including the location of Blofeld's lair).
Later, Swann and Bond met Blofeld at his desert lair, where he showed Swann a video of her father's death by suicide, and revealed he came to White's home once and met Swann when she was a kid. When Bond was being tortured, Swann said she loved Bond, which is a jump in their relationship, but she eventually leaves when they're back in London, to escape the spy life. But she's captured by Blofeld and rescued by Bond in the final showdown. They have a big cheesy smooch on the Westminster Bridge when everything's over and drive off into the political heart of London at the end in an Aston Martin DB5.
What Is Spectre?
The evil organization Spectre is featured in the Ian Fleming novels that served as the basis for the James Bond franchise and has also appeared in numerous Bond films. They are responsible for crimes and terrorist attacks around the world and are masters of surveillance and spycraft.
Who Is Blofeld?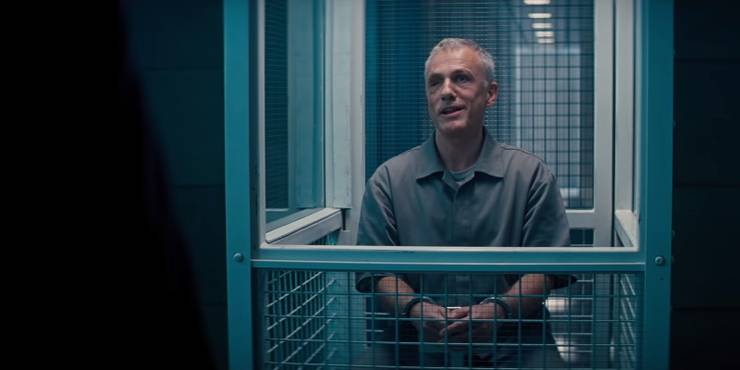 Another major part of Fleming's books and earlier Bond films, Ernst Stavro Blofeld was played by Christoph Waltz in Spectre. He was born Franz Oberhauser and lived with Bond for a while after Bond's parents died when he was a young child and Hannes Oberhauser became his guardian. Franz became jealous of the close relationship James was forming with his father, thinking of James as a parasitic cuckoo bird.
Franz killed his father and faked his own death, taking on the name Blofeld and forming Spectre. He claims to have been the architect of every tragedy Bond has experienced since they met. He lost his eye and gained a nasty scar in an explosion Bond caused in Spectre,and was captured at the end of that film.
Who Is Felix Leiter?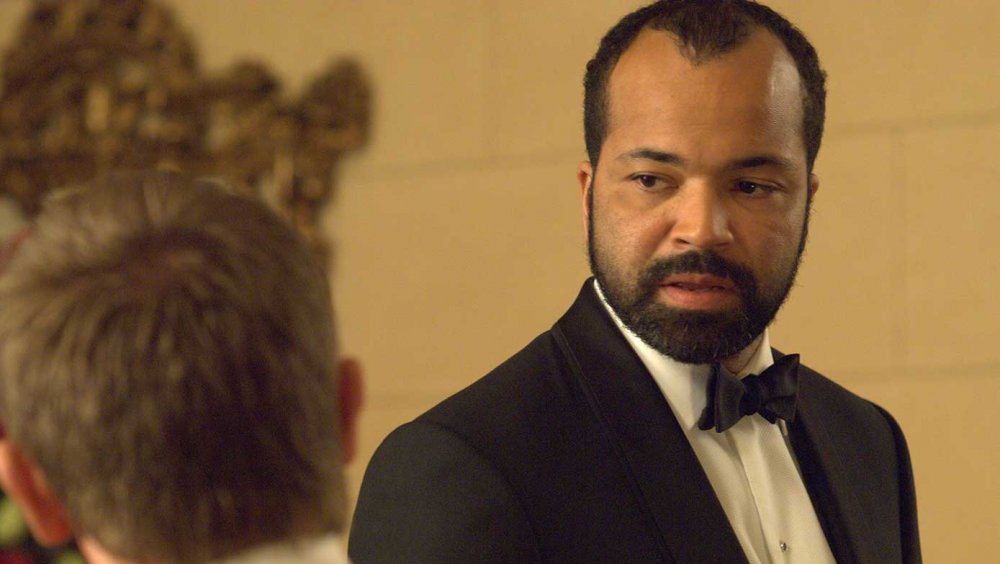 Felix Leiter is a CIA operative who first worked with Bond in Casino Royale and also appeared in Quantum of Solace. Bond considers him a brother in arms.
Who Is M?
M is the codename given to the head of MI6. The role belonged to Judi Dench in the first three Craig films, but her character was killed in Skyfall. The job then went to Gareth Mallory, who had previously been chairman of the Joint Intelligence Committee. Bond has a much more contentious relationship with this M than he had with his former boss before she died.
Who Is Q?
MI6's quartermaster, who is responsible for equipping Bond and other 00 agents with a license to kill with all manner of gadgets. Notable inventions include sports cars outfitted with impressive weaponry and defensive capabilities and smart blood, a nanite technology that can be used to track the status of agents anywhere around the world. He has shown a willingness to help Bond even when it involves bucking the will of his superiors.
Who Is Moneypenny?
In the Craig universe, Moneypenny begins working as a field agent with Bond in Istanbul in the opening scenes of Skyfall. After dodging VW Beetles with her Land Rover Defender in a hectic chase, she accidentally shoots Bond in the shoulder on M's order as he's on top of a moving train wrestling with mercenary Patrice. Unfortunately, the bad guy gets away with a hard drive full of details on undercover NATO agents, which villain Raoul Silva publishes on YouTube. Moneypenny's temporarily suspended from field work — "something to do with killing 007" — though she works with Bond again in Macau before declining a return to the field after M's death.
In Spectre, she's secretary to the new M, Gareth Mallory (Ralph Fiennes) and a strong ally to Bond, at all hours and timezones.
What Bond Movies Should I Watch Before 'No Time to Die'
Dr. No (1962) – Sean Connery
From Russia with Love (1963) – Sean Connery
Goldfinger (1964) – Sean Connery
Thunderball (1965) – Sean Connery
Casino Royale (1967) – David Niven
You Only Live Twice (1967) – Sean Connery
On Her Majesty's Secret Service (1969) – George Lazenby
Diamonds Are Forever (1971) – Sean Connery
Live and Let Die (1973) – Roger Moore
The Man with the Golden Gun (1974) – Roger Moore
The Spy Who Loved Me (1977) – Roger Moore
Moonraker (1979) – Roger Moore
For Your Eyes Only (1981) – Roger Moore
Octopussy (1983) – Roger Moore
Never Say Never Again (1983) – Sean Connery
A View to a Kill (1985) – Roger Moore
The Living Daylights (1987) – Timothy Dalton
Licence to Kill (1989) – Timothy Dalton
GoldenEye (1995) – Pierce Brosnan
Tomorrow Never Dies (1997) – Pierce Brosnan
The World Is Not Enough (1999) – Pierce Brosnan
Die Another Day (2002) – Pierce Brosnan
Casino Royale (2006) – Daniel Craig
Quantum of Solace (2008) – Daniel Craig
Skyfall (2012) – Daniel Craig
Spectre (2015) – Daniel Craig
No Time to Die (2021) – Daniel Craig