First of all, holy Cow!
The fourth episode Loki delivered a new mind-bending twist on the Marvel Cinematic Universe.
"The Nexus Event" picks back up where episode 3 left off, with the imminent destruction of Lementis-1 and both Loki and Sylvie, the female Loki variant, poised for actual death. By the end of the episode, you will be left with more questions than answers, and the promise of two more episodes to answer them.
Before we go further:
This post contains spoilers for Loki episode 4, "The Nexus Event"
Sylvie is not a regular variant but a real Loki
Episode 3 told us Lady Loki likes to be called Sylvie. Many question her role as just another variant not a Loki. Some people might have still been on the fence about the Enchantress theory.
Well, Loki episode 4 gave us the ultimate evidence. We see Ravonna (Gugu Matha-Raw) grabbing a very young version of Sylvie from Asgard for causing an unspecified Nexus event. (why? she doesn't remember LOL) And we then learn that's when Sylvie escaped the Time Variance Authority (TVA).
Her entire reality was wiped, and she has been fighting the TVA for years.
The TVA is a Scam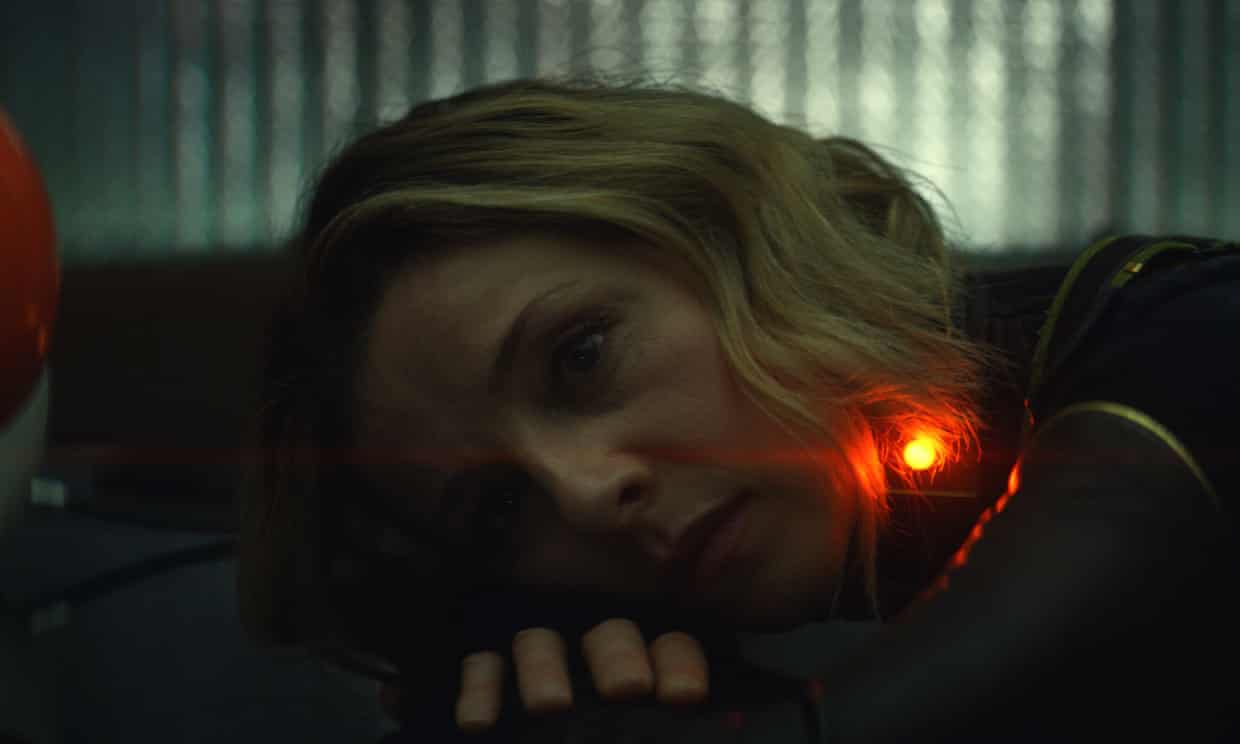 Loki episode 4 finally confirms what we all have been suspecting since day 1. The massive TVA organization isn't at all what it appears to be but a big sham. It's still incredibly powerful, and it has a significant role in ensuring the time and reality flow in a predetermined direction.
Also, Mobius and Hunter B-15 (Wunmi Mosaku) know the truth about their lives, and sadly Mobius gets pruned. So what will happen if every TVA operatives finds out the truth? Big problems coming ahead for the TVA
Time-Fakers or the real Wizard of Oz?
Before the variants pruning, he and Sylvie are dragged in front of the Time-Keepers for their planned execution. But they manage to overpower the guards and Ravonna thanks to Hunter B-15. Then Sylvie slices off a Time-Keeper's head and reveals their they are just droids!
So who is the real mastermind?
After Loki's pruning, Sylvie prepares to make Ravonna tell her "everything." Between the new Lokis and this, we'll hopefully get a bunch of exposition in next week's episode.
Pruning is not Death
We thought that pruning means killing someone, but it turns out it doesn't. Pruning meaning sending a variant to a dystopian, end-of-the-world sort of place. Mobius and Loki were pruned during the episode. And it's only when Loki disintegrates before your eyes that it becomes clear: he obviously can't be dead. After all, this is his show.
Post Credit Scene!
In the post-credits scene, Loki pops up in what appears to be a ravaged version of New York City, complete with a crumbling Stark Tower. A fair assumption might be that this is an Earth where Loki and Thanos' attack on New York went according to plan. But it doesn't appear to be his own timeline: Instead of finding a mirror version of himself lording over the world as king, Loki meets a number of new Loki variants.
WTH Questions and easter eggs
The song closing the episode was Brenda Lee's If You Love Me (Really Love Me). Further proof that Loki really loves/loved Sylvie.
Hello there DeObia Oparei, listed in the credits as Boastful Loki. Oparei will always be the axe-wielding Areo Hotah to me, one of the most underused characters in Game of Thrones' ill-advised voyage to Dorne.
It was interesting to hear Loki describe himself as a narcissist. Do they teach Greek mythology on Asgard?
"You know we've brought in Kree, Titans, vampires. Why is it the two orphan demigods are such a pain in the ass?" said Mobius, making me wonder if there might be a Blade variant. "And yet it was your idea to bring in another one?" replied B-15. Is she referring to Sylvie, or is there a third Loki we don't know about?
Why did Ravonna take in Sylvie all those years ago? She definitely does remember, even if she says otherwise.
I got strong Bill & Ted vibes from the scene with the Time Keepers, the trio reminding me very much of the Three Most Important People in the World on the Future Council.
Will Sylvie get more information from Ravonna?
What did you think? Who created the Timekeepers? Who is really in charge? Is Sylvie going to rescue Loki? Will Agent Mobius have an afterlife full of jetskis? Have your say in the comments below