The U.S. women's volleyball team has won its first-ever gold medal after defeating Brazil in straight sets, 25-21, 25-20, 25-14. The team has won three silver medals and two bronze since 1984.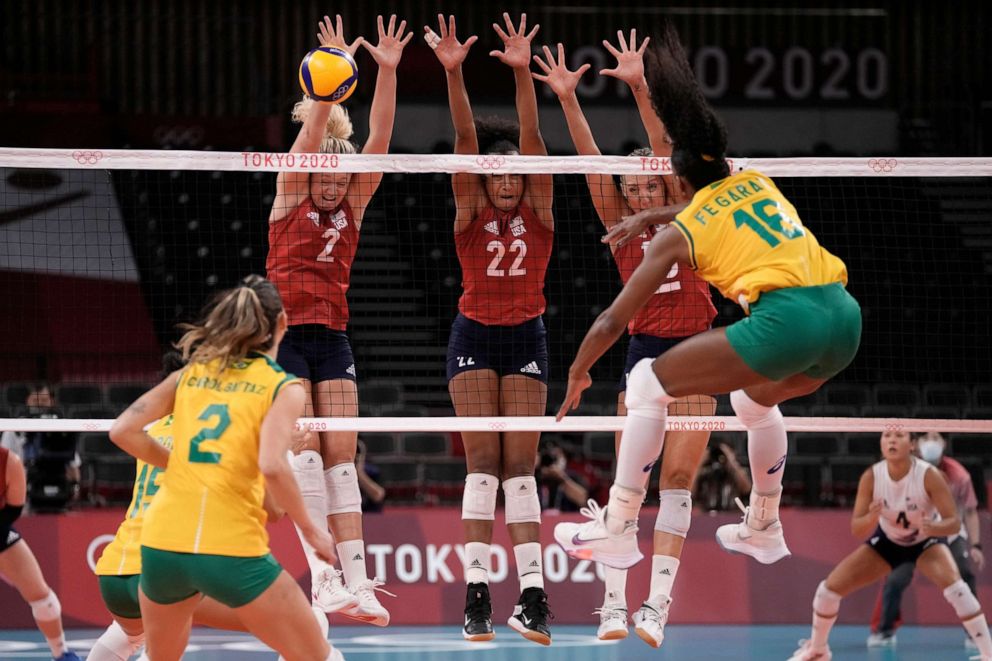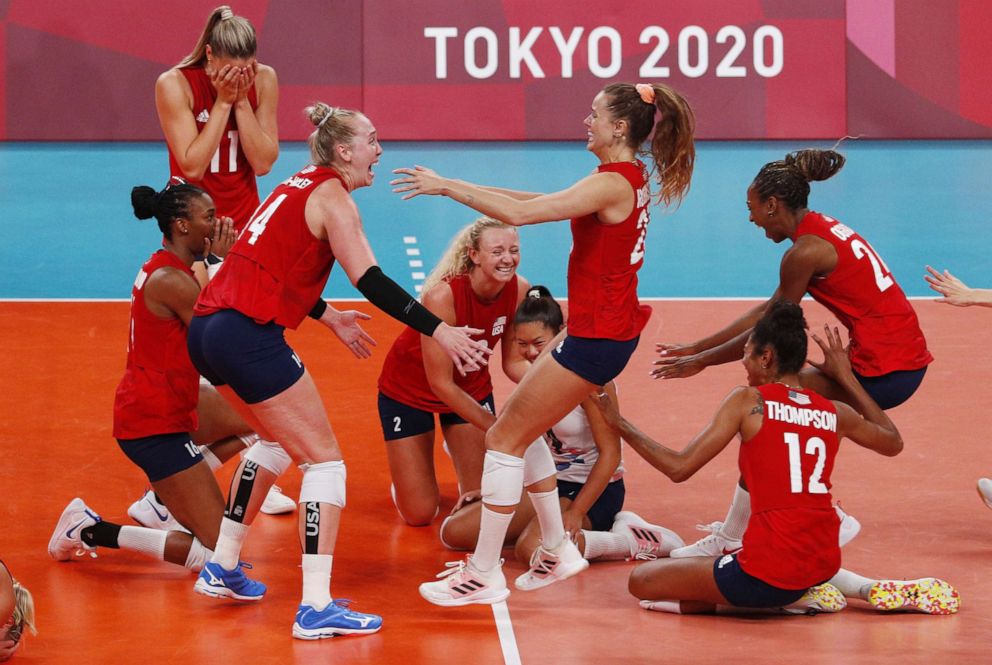 The United States women's basketball team defeated Japan 95-70 to take home the gold for the seventh consecutive Olympics.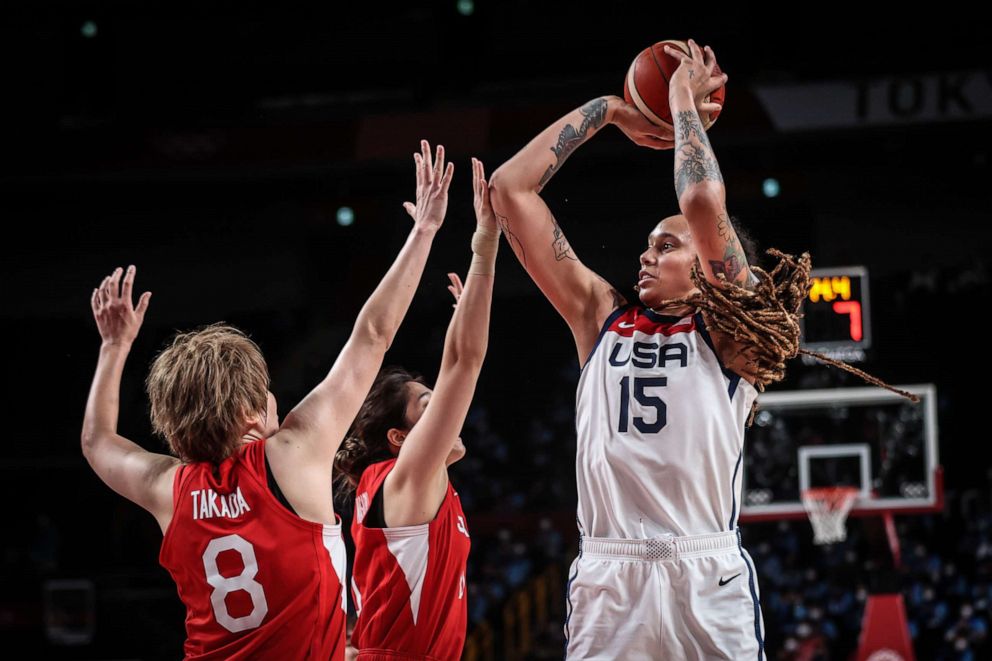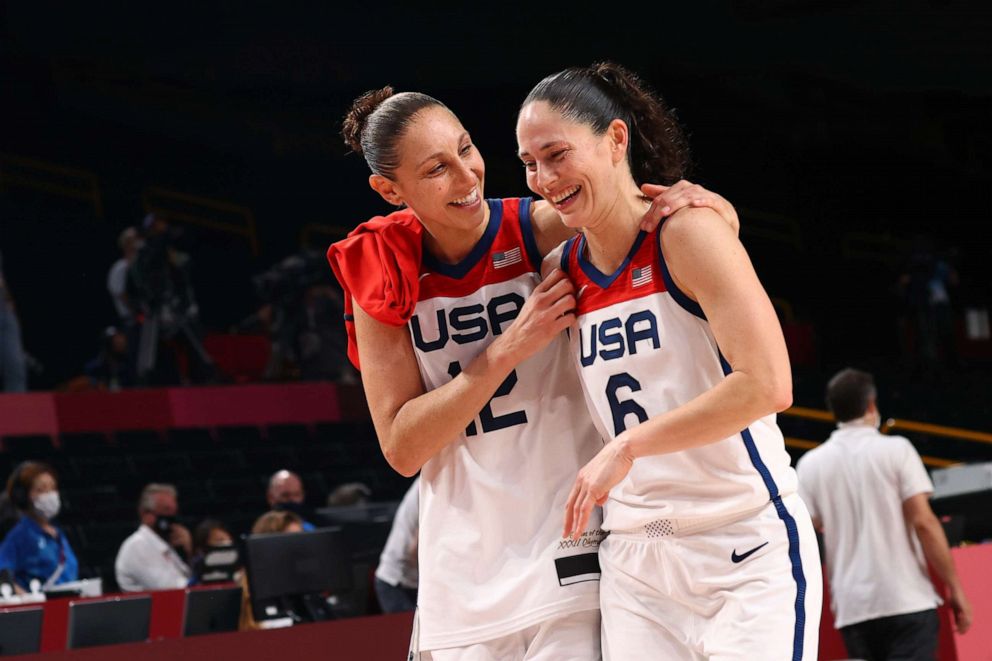 Another breakthrough win came on the cycling track, where Jennifer Valente won the women's omnium to win the first gold medal a U.S. women's cyclist has won in a velodrome.
The United States has finished the Olympic Games with 39 gold medals, edging out China on the last day of action. Team USA finished with 113 medals overall, leading second-place China by a large margin.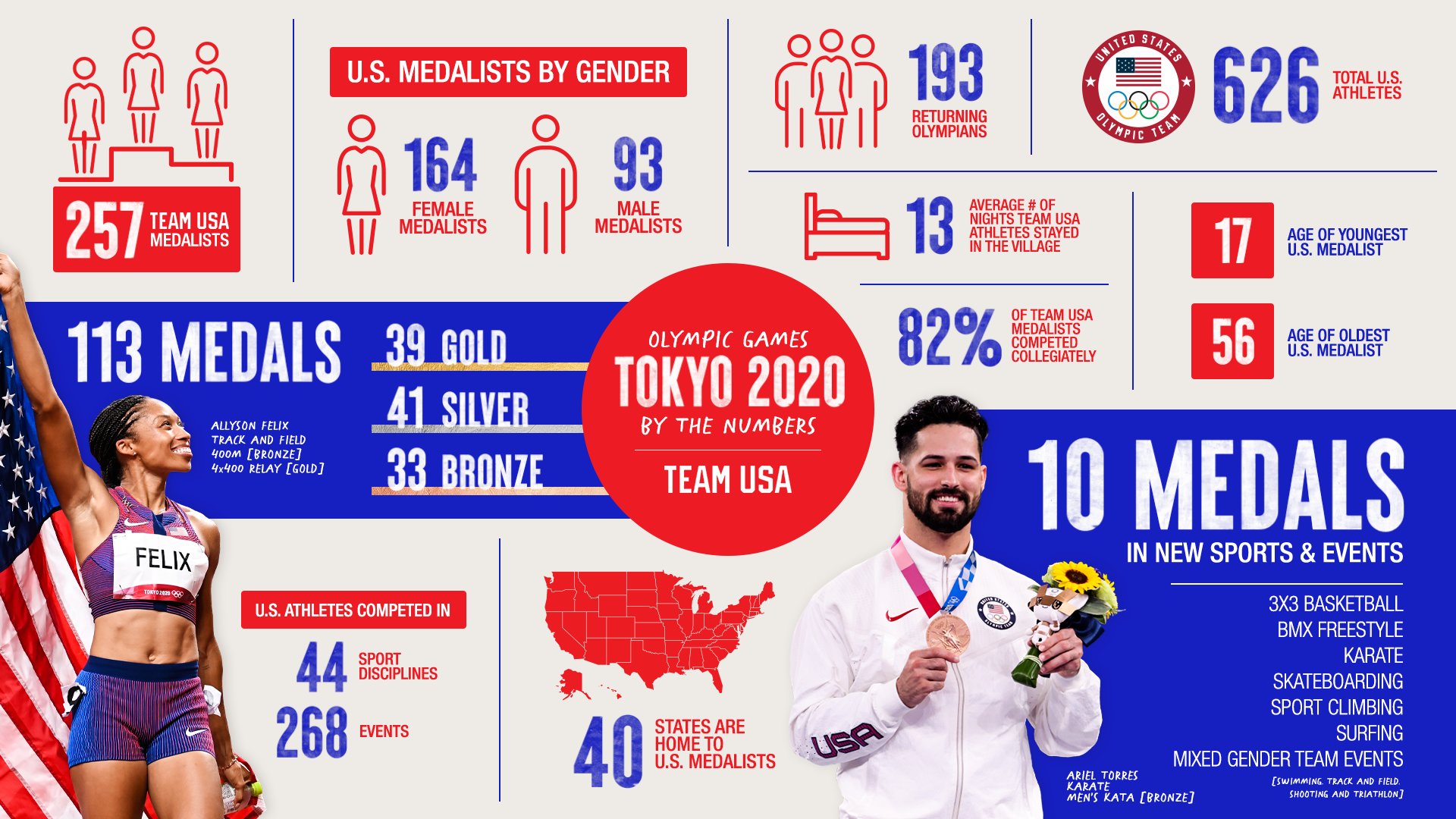 More photos from the final day of Olympic action:
Flagbearers take part in the closing ceremony of the Tokyo 2020 Olympic Games.Pedro Pardo/AFP via Getty Images
The Japanese flag is brought into the stadium.Marijan Murat/Picture Alliance via Getty Imges
Silver medalist Brigid Kosgei, left, of Team Kenya, gold medalist Peres Jepchirchir, center, of Team Kenya and bronze medalist Molly Seidel of Team United States pose during the medal ceremony for the Women's Marathon Final during the Closing Ceremony of the Tokyo 2020 Olympic Games.Naomi Baker/Getty Images
A general view shows dancers and singer performing.Behrouz Mehri/AFP via Getty Images
Athletes carrying nations' flags walk past the Olympic flame as they enter the stadium during the closing ceremony of the Tokyo 2020 Olympic Games.Oli Scarff/AFP via Getty Images
Entertainers perform.Naomi Baker/Getty Images
A cyclist rides during a performance.Pedro Pardo/AFP via Getty Images
Performers sing the Japanese national anthem as the Olympic flag and Japan's flag are raised.Jewel Samad/AFP via Getty Images
Dancers perform during the closing ceremony.Jae C. Hong/AP
Japanese dancer Aoi Yamada performs a solo piece.Behrouz Mehri/AFP via Getty Images
The Japanese dancer Aoi Yamada performs.Jewel Samad/AFP via Getty Images
A drummer performs Japan's Taiko drumming.Behrouz Mehri/AFP via Getty Images
Skateboarders perform during the Closing Ceremony of the Tokyo 2020 Olympic Games.Steph Chambers/Getty Images
Members of the Polish delegation take pictures.Daniel Leal-Olivas/AFP via Getty Images
Bystanders take images of fireworks lighting up the sky over the Olympic Stadium.Philip Fong/AFP via Getty Images
The Olympic flag is folded during the closing ceremony.Antonin Thuillier/AFP via Getty Images
The Olympic flame is extinguished during the closing ceremony.Vincent Thian/AP
French aerial patrol 'Patrouille de France' fly over the fan village of The Trocadero set in front of The Eiffel Tower, in Paris on August 8, 2021 upon the transmission of the closing ceremony of the Tokyo 2020 Olympic Games.Stephen de Sakutin/AFP via Getty Images