On Feb. 23, 2020, Greg McMichael, Travis McMichael, and William "Roddie" Bryan Jr. chased Ahmaud Arbery as he jogged in the Satilla Shores section of Glynn County, Georgia. Suspecting Arbery of robbing a house under construction in the neighborhood, the three men cornered the unarmed 25-year-old Black man. During the struggle that ensued, Travis McMichael shot and killed Arbery (and allegedly uttered a racial epithet as he stood over the body). Law enforcement officials did not arrest or charge the McMichaels and Bryan for 74 days, and only then because a cell phone video of the incident had been made public.
The defendants maintain they acted in self-defense under a Georgia law which permits an individual to "arrest an offender if the offense is committed in his presence or within his immediate knowledge. If the offense is a felony and the offender is escaping or attempting to escape, a private person may arrest him upon reasonable and probable grounds of suspicion."
It's time to repeal and replace such citizen's arrest laws, which exist in one form or another in some 40 states in the U.S.
Citizen's arrest laws first appeared in 1285, when Edward I, King of England, signed the Statute of Winchester, empowering citizens who witnessed a crime to make "a hue and cry," join in the chase, and detain the suspect until a constable or sheriff arrived.
Codified during the Civil War, amidst widespread fears of runaway slaves, Georgia's citizen's arrest law was named for Thomas R. Cobb, cousin of the similarly-named congressman and an ardent secessionist who believed "the Negro has arrived at his greatest development while in slavery." At the turn of the 20th century, the law was interpreted as a license for white mobs to lynch Blacks; more recently, for individuals and groups to harass and assault them.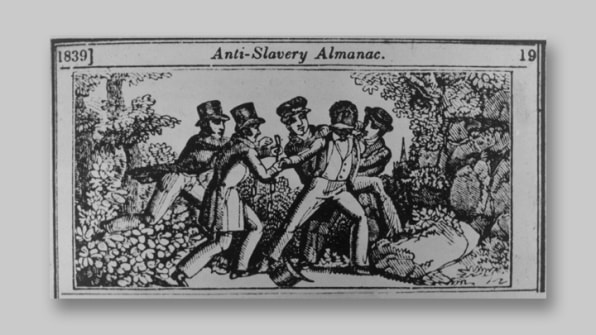 In Feb. 2021, Republican Gov. Brian Kemp declared that "Ahmaud was a victim of a vigilante style of violence that has no place in Georgia." Deeming the citizen's arrest law "ripe for abuse," Kemp called for it to be rolled back.
The Georgia legislature voted to replace it in March. The state's new citizen's arrest law affirms the "shopkeeper's privilege" to detain shoplifters or "dine and dash" customers. That said, the legislation prohibits citizens in all cases from using force unless it is necessary to protect themselves, others, or their habitation. They must call law enforcement officials within an hour and release suspects if authorities do not arrive in the stipulated time. "Unfortunately, I had to lose my son to get significant change," said Wanda Cooper-Jones, Arbery's mother.
Georgia is the first state to repeal and replace its citizen's arrest law. It should not be the last.
Revised statutes should be tighter than existing laws, including Georgia's new one. In South Carolina, for example, citizens may now use deadly force when arresting someone who has stolen property in their possession or someone who "flees when he is hailed," if the circumstances "raise just suspicion of his design to steal." If police officers in South Carolina use these criteria, it's worth noting, they would violate laws requiring probable cause "that the suspect poses a significant threat of death or serious injury."
At the very least, then, reform legislation should limit the types of crimes applicable to citizen's arrests; specify that citizens have witnessed the crimes themselves, and how much and under what circumstances force is justified.
Repealing and replacing citizen's arrest statutes will constitute an important first step toward equal justice under the law. It should be followed by an end to "stand your ground laws." Currently on the books in a majority of states, these statutes constitute an unnecessary and dangerous expansion of the right to self-defense. Authorizing citizens to "meet force with force, including deadly force," to "prevent bodily harm or the commission of a forcible felony," and affirming there is no "duty to retreat" in such situations, Florida's 2005 stand your ground law played a pivotal role in the acquittal of George Zimmerman, who shot Trayvon Martin to death during a confrontation that was strikingly similar to the killing of Ahmaud Arbery.
It's time as well to reassess the advantages and disadvantages of the peremptory challenge, which permits lawyers in nearly all jurisdictions in the United States to prevent the selection of proposed jurors without having to provide a reason, unless the opposition can somehow demonstrate, prima facie, that the exclusion is based on racial, ethnic or gender discrimination. In the Arbery trial in Glynn County (where 25 percent of the population is Black), for example, defense attorneys used peremptory challenges to get a jury with eleven whites and one Black.
The nearly unanimous vote to reform the citizen's arrest law in Georgia's legislature suggests that changes in judicial procedures can attract bi-partisan support. They certainly should.
By Glenn C. Altschuler