In a pre-dawn TV statement Russian President Vladimir Putin said Russia did not plan to occupy Ukraine and demanded that its military lay down their arms.
Moments later, attacks were reported on Ukrainian military targets.
Ukraine said that "Putin has launched a full-scale invasion of Ukraine".
Russia's military breached the border in a number of places, in the north, south and east, including from Belarus, a long-time Russian ally. There are reports of fighting in some parts of eastern Ukraine.
U.S. President Joe Biden pledged new sanctions to punish Russia for the "unprovoked and unjustified attack." The president said he planned to speak to Americans on Thursday after a meeting of the Group of Seven leaders. More sanctions against Russia were expected to be announced.
Ukraine's president Volodymyr Zelensky declared martial law following Russia's military strike on the country. He also urged citizens to not panic, as a number of Ukrainians started to flee the cities.
Russians in Moscow watch a televised address by Vladimir Putin about authorizing a military operation in the Ukrainian Donbass region. Sergei Ilnitsky/EPA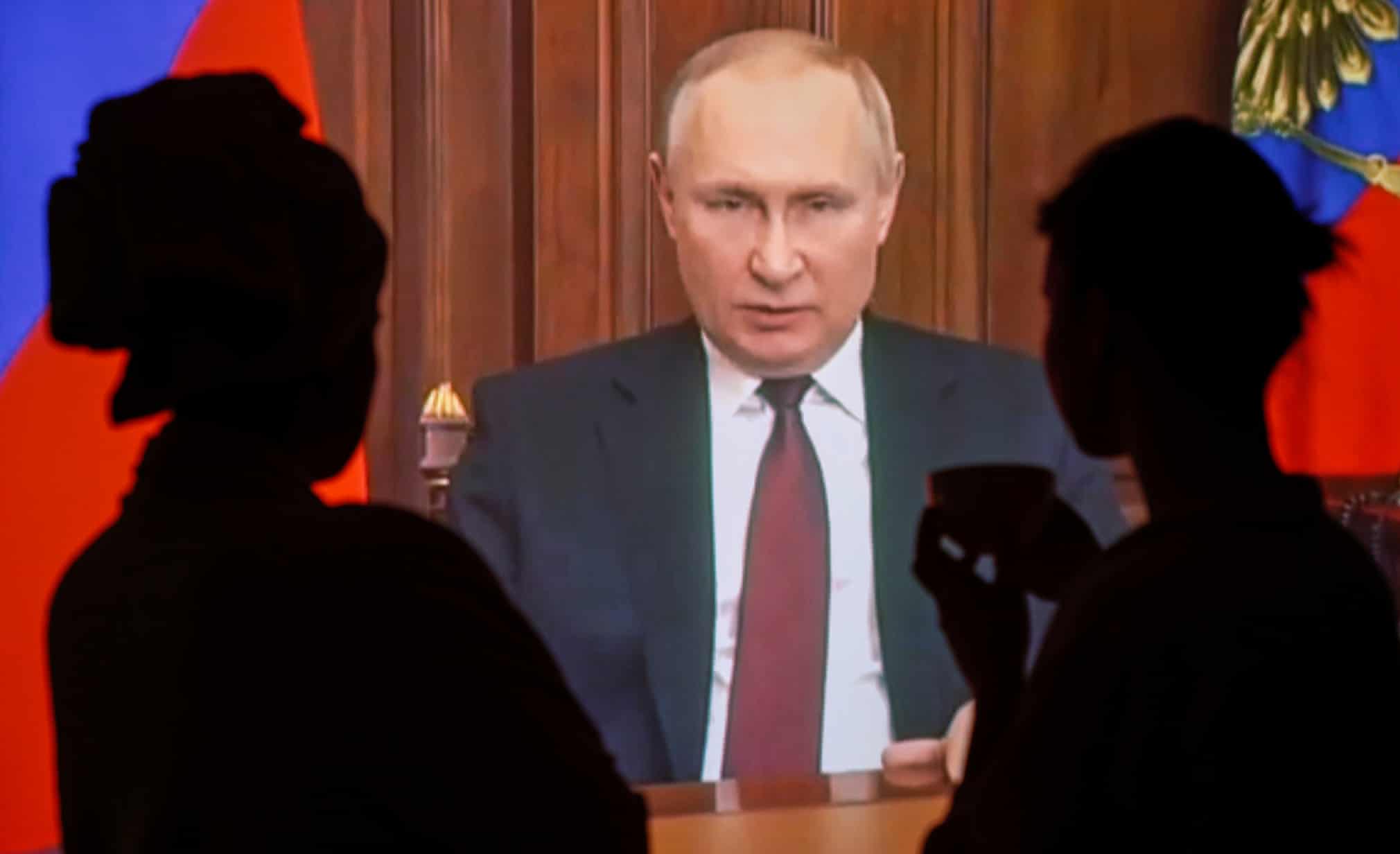 People from the Donetsk and Luhansk regions, the territory controlled by pro-Russia separatist governments in eastern Ukraine, get on a train to be taken to temporary residences in other regions of Russia, at the railway station in Taganrog, Russia. AP
Black smoke rises from a military airport in Chuguyev near Kharkiv on Feb. 24, 2022. Getty Images
Smoke rise from an air defense base in the aftermath of an apparent Russian strike in Mariupol, Ukraine. AP
In this image made from video provided by the Border Service of Ukraine, military vehicles pass a control point at the Armyansk checkpoint at the Ukraine-Crimea border. AP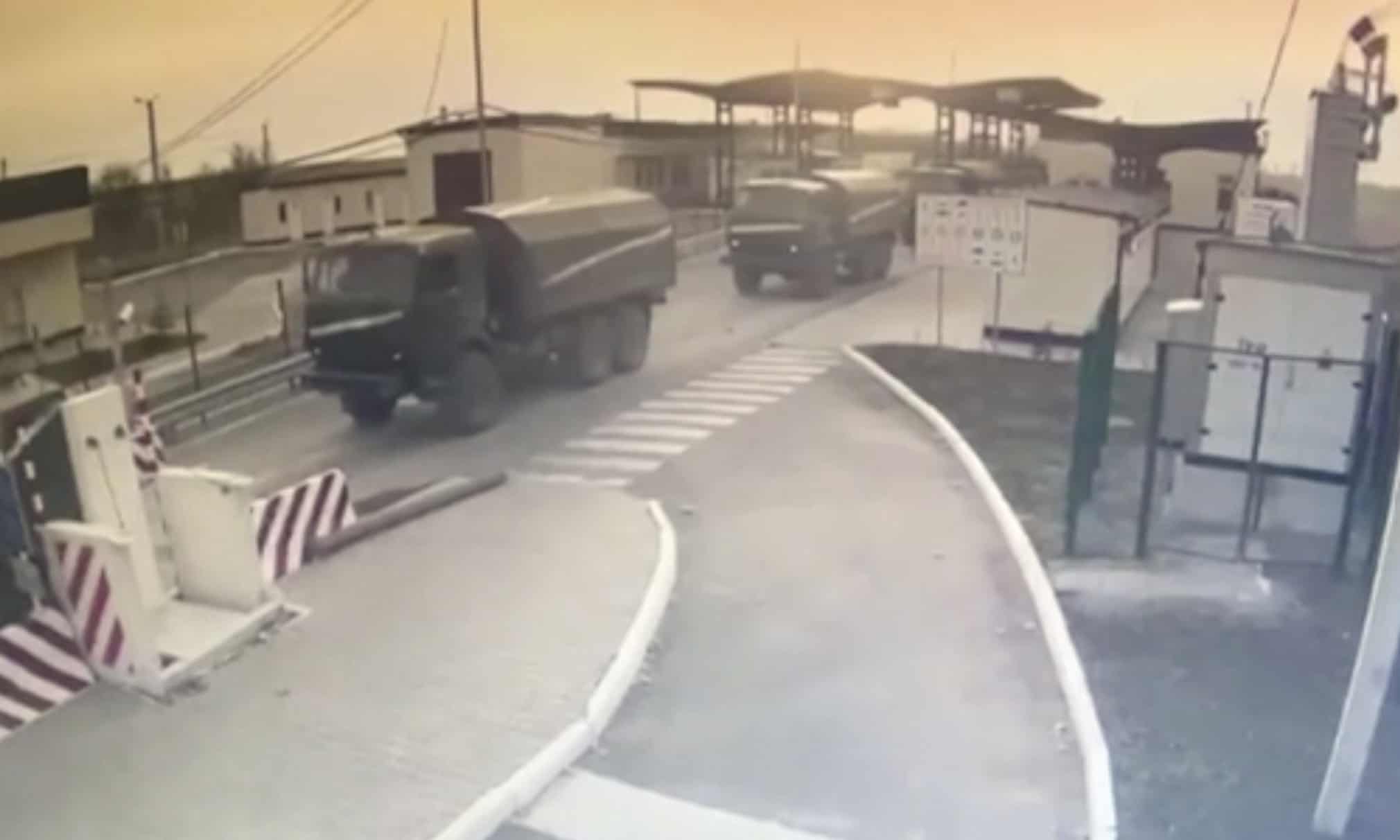 Ukrainian firefighters try to extinguish a fire after an airstrike hit an apartment complex in Chuhuiv, Kharkiv Oblast, Ukraine.Wolfgang Schwan/Anadolu Agency/Getty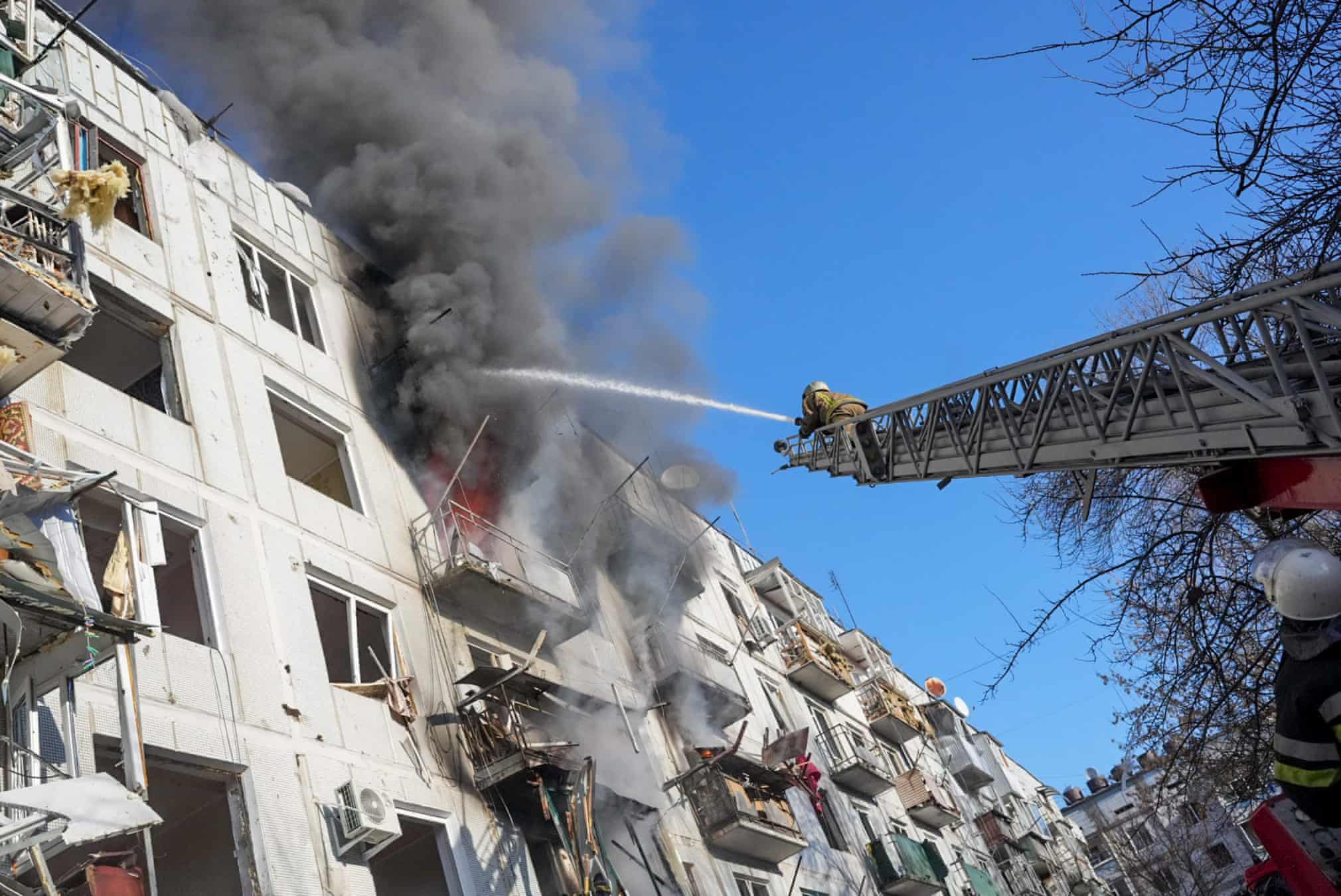 Russian military tanks and armoured vehicles advance in Donetsk. Anadolu Agency/Getty Images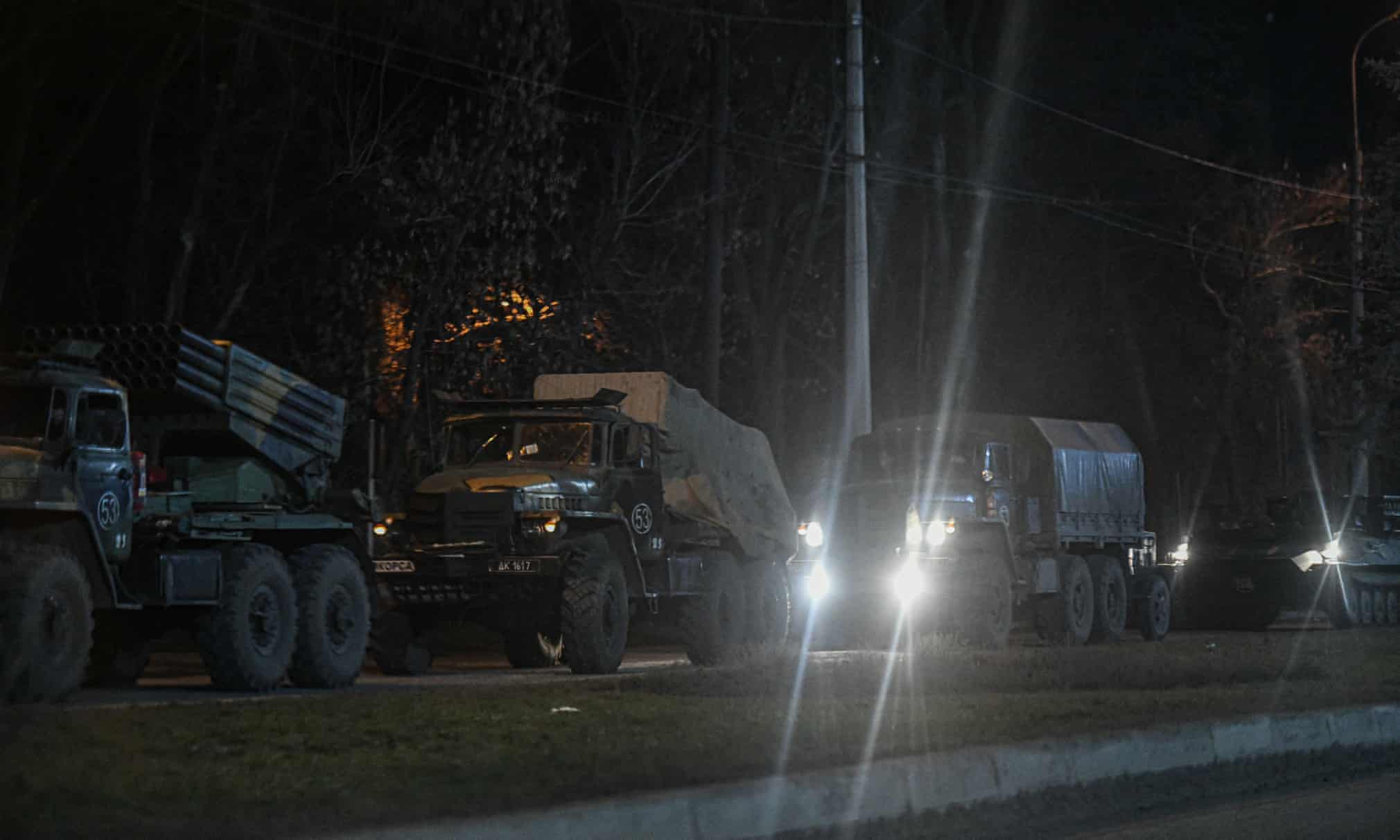 Young women hold their mobile phones as they take refuge in a metro station in Kyiv. Daniel Leal/AFP/Getty
Police officers inspect the remains of a missile that fell in a Kyiv street. Valentyn Ogirenko/Reuters
People take shelter in a subway station in Kyiv. Valentyn Ogirenko/Reuters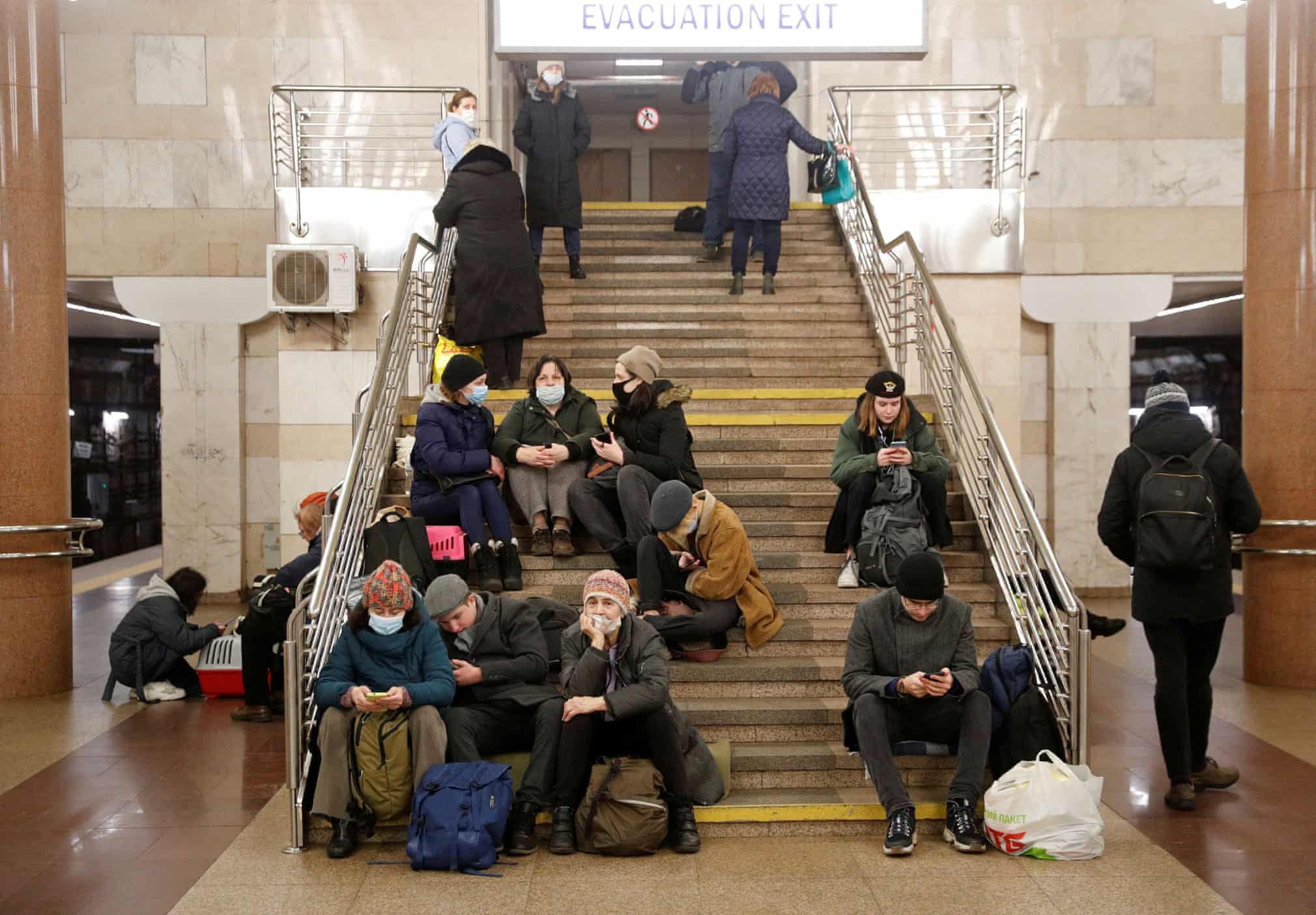 Black smoke rises from a military airport in Chuguyev near Kharkiv. Aris Messinis/AFP/Getty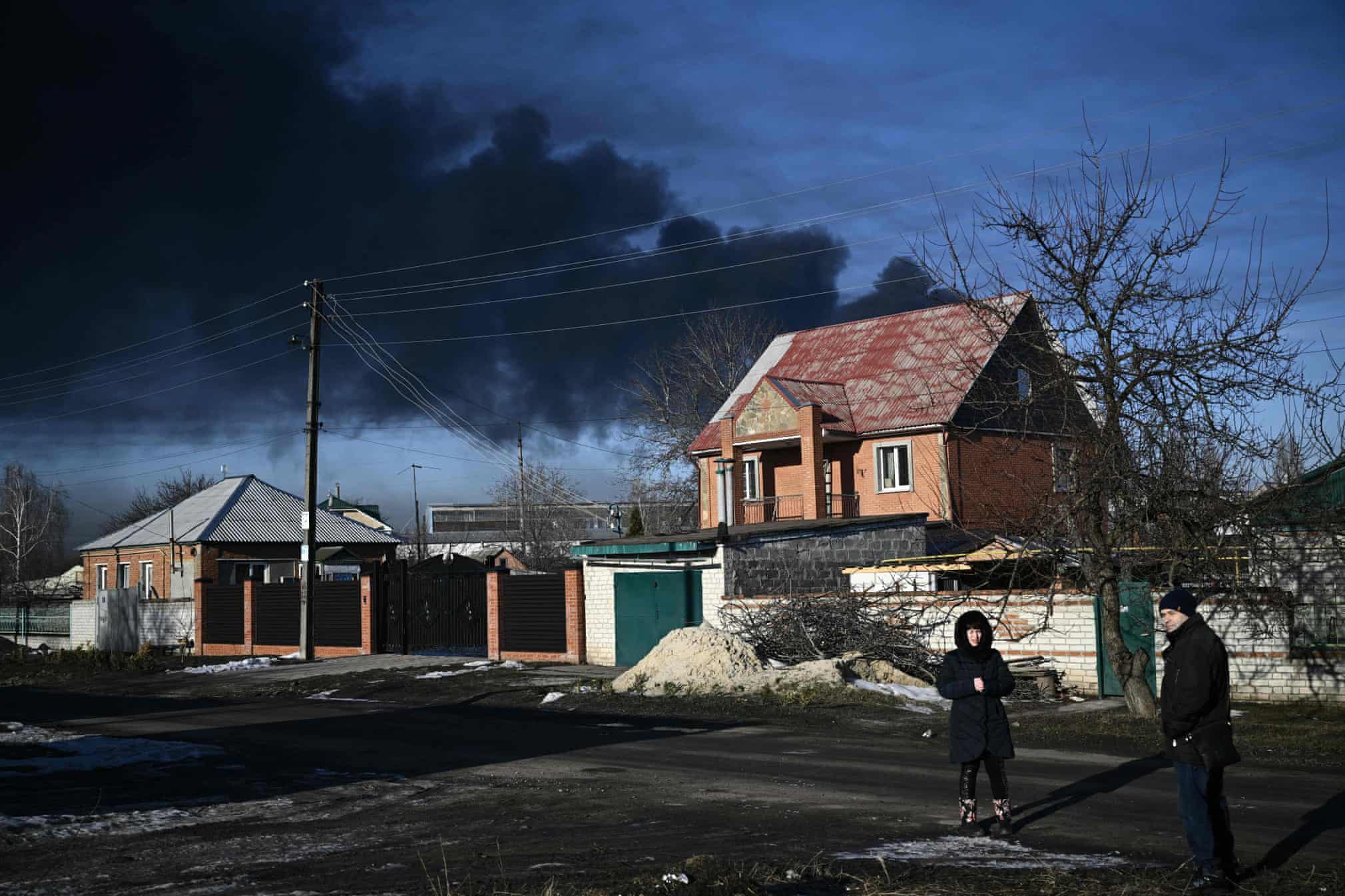 People watch a TV report on the crisis in Ukraine at the railway station in Seoul, South Korea. Ahn Young-joon/AP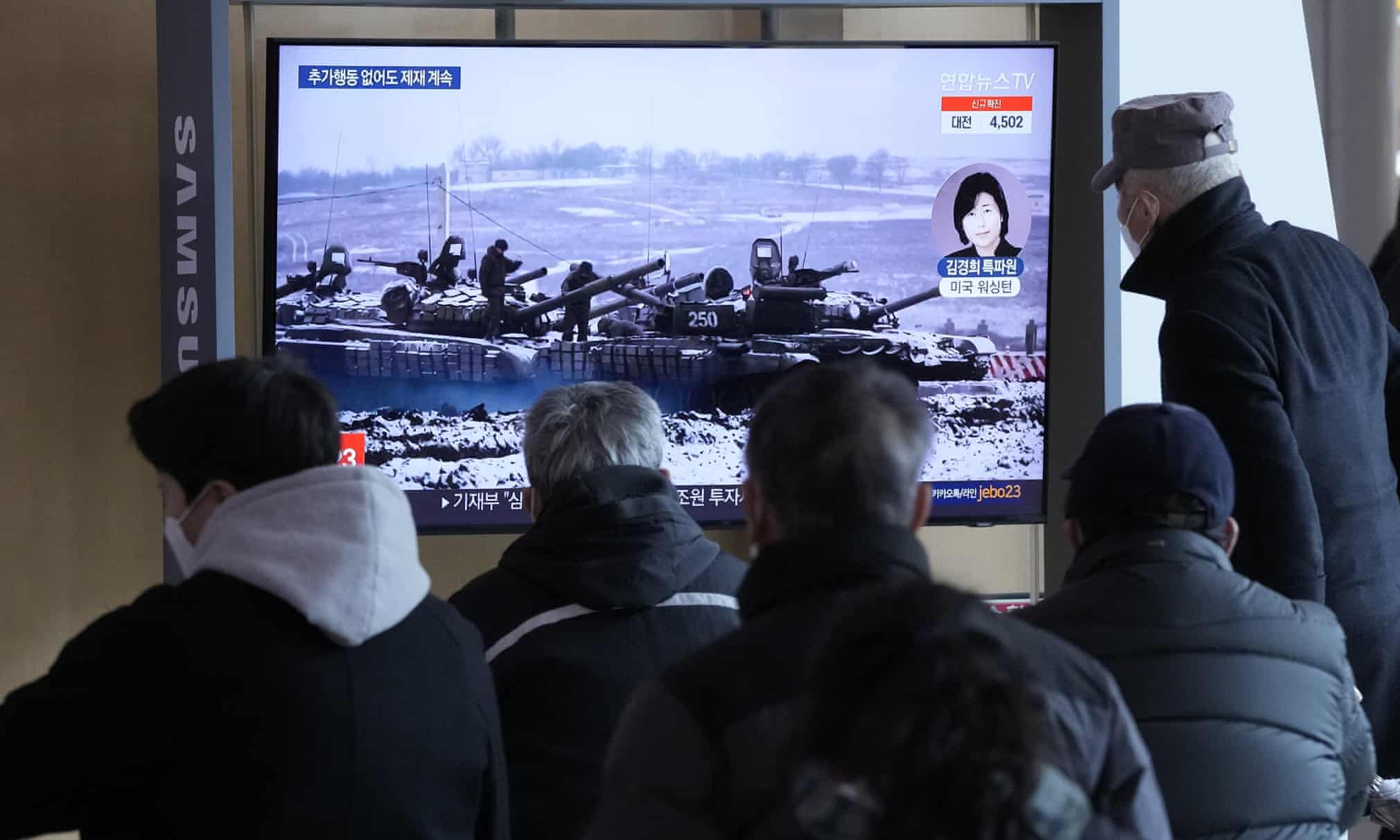 A view shows the Ukrainian State Border Guard Service site damaged by shelling in Kyiv region. State Border Guard Service/Reuters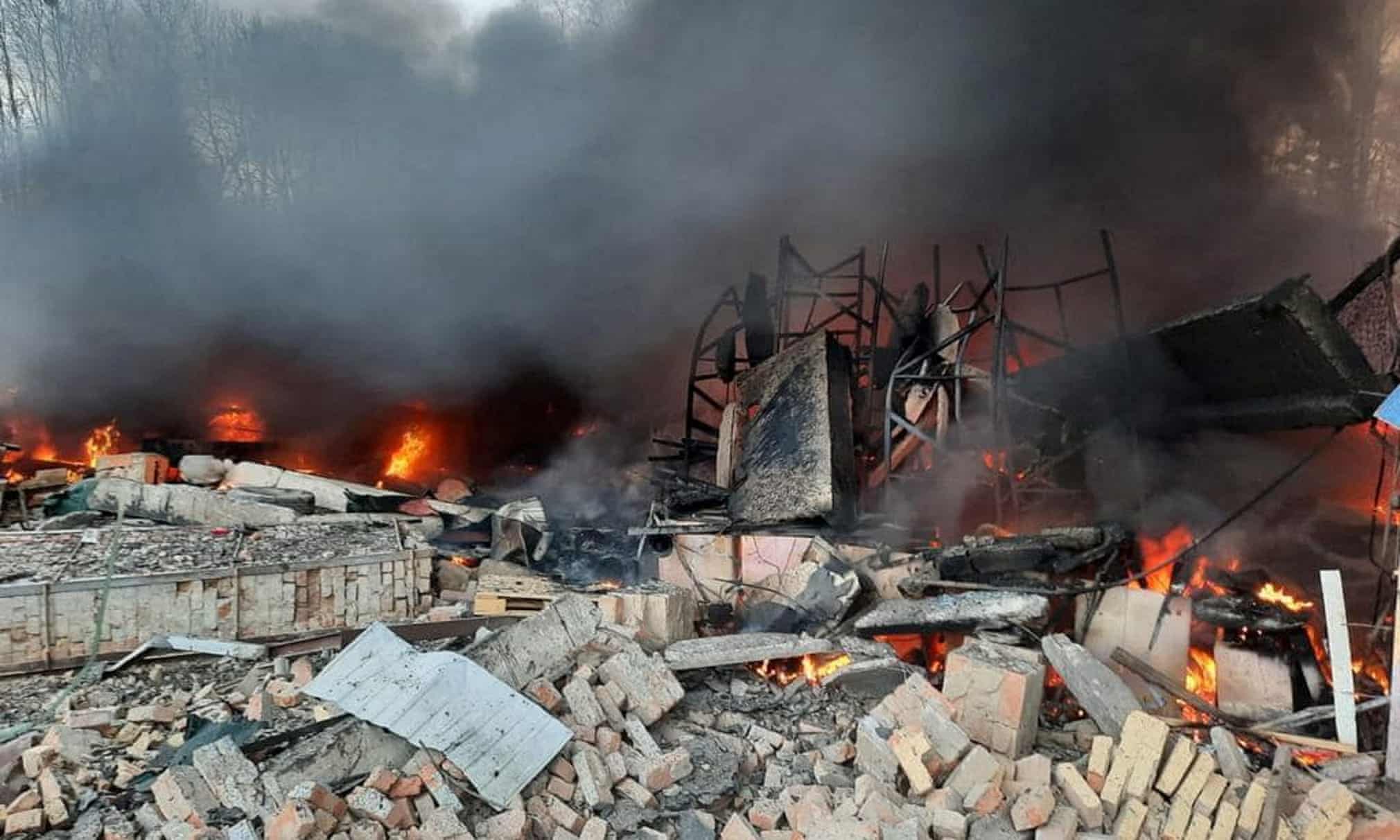 Smoke and flame rise near a military building after an apparent Russian strike in Kyiv, Ukraine. Big explosions were heard before dawn in Kyiv, Kharkiv and Odesa. Efrem Lukatsky/AP
A woman reacts as she waits for a train trying to leave Kyiv, Ukraine. Emilio Morenatti/AP
Smoke rises in Kharkiv, the northeastern city of Ukraine. Ukrainian military command centres in the cities of Kyiv and Kharkiv have been attacked by missile strikes, reported Ukrainska Pravda news website citing a Ukrainian interior ministry official. Twitter/ahmerkhan)
Ukrainian military vehicles move past Independence square in central Kyiv on February 24, 2022.
After Russia declared war on Ukraine, fleeing citizens lined up at gas stations for their long journey.