World leaders are gathering in the Cornish resort of Carbis Bay, for face-to-face meetings at the summit of G7 nations.
Among them are Chancellor Angela Merkel of Germany, and President Biden, who is making his first foreign visit since taking office.
What is the G7 Summit?
The Group of Seven – or G7 for short – is an organisation made up of the world's seven richest nations: Canada, France, Germany, Italy, Japan, the United Kingdom and the United States.
Every year, since the 1970s, the leaders of these countries have gathered to discuss the most pressing global issues. This year marks the 47th meeting of the G7 and it is the first time in two years that the G7 leaders have met after last year's meeting was cancelled due to COVID.
At the end of the summit, a statement of intent is issued, outlining what has been agreed.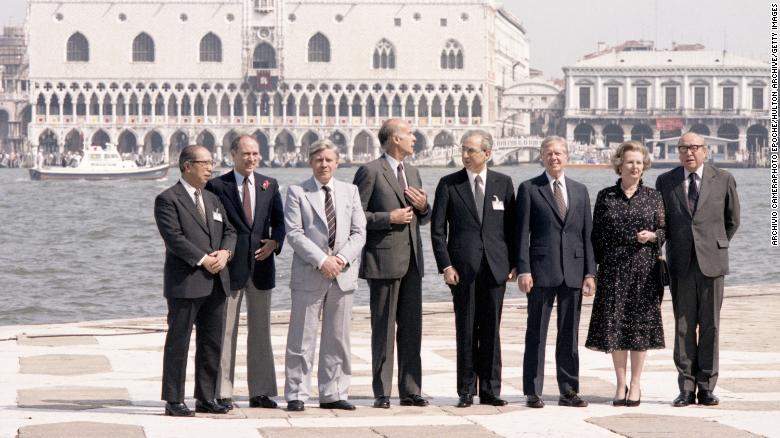 Where is the G7?
Each member country takes it in turn to host the two-day G7 summit and take on the year-long Presidency. This year the UK is hosting the G7 summit and holds the Presidency. The key meeting with the G7 leaders will take place from June 11th to June 13th in Carbis Bay, Cornwall, UK.
What will happen at the 2021 G7 summit?
This G7 meeting is a crucial moment for world leaders to unite in building back better from COVID for a fairer world. Boris Johnson is expected to use this moment to talk about global recovery from coronavirus and tackling climate change.
Who will be at the G7?
The heads of the governments expected to be flying into the UK to attend the G7 are:
Prime Minister Justin Trudeau, Canada
President Emmanuel Macron, France
Chancellor Angela Merkel, Germany
Prime Minister Mario Draghi, Italy
Prime Minister Yoshihide Suga, Japan
Prime Minister Boris Johnson, UK
President Joe Biden, USA
This will be the first G7 summit to take place since Joe Biden was elected US president.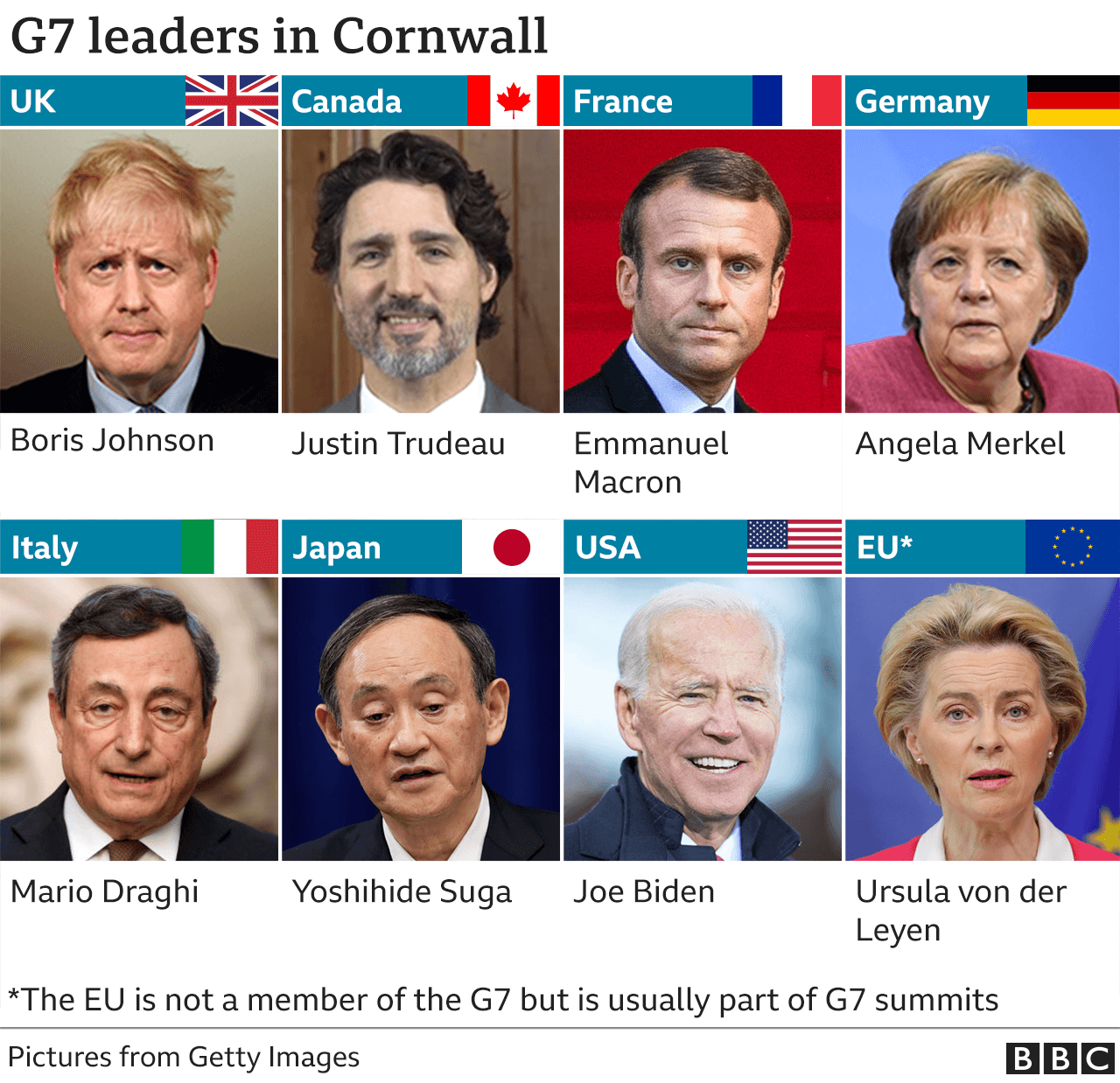 COVID and Climate Change: What are the key issues for this year's G7?
The UK government has announced that the focus for this year's G7 summit will be on global trade, strengthening global response for any future pandemics and tackling climate change.
Boris Johnson has said he will ask G7 leaders to "build back better" from the coronavirus pandemic and "create a greener, more prosperous future".