Sydney McLaughli, After a tight racSydney McLaughlin broke her world record Wednesday a
Sydney McLaughlin broke the world record. Dalilah Muhammad broke it, too.
Only one of the world's best hurdlers could win the Olympic gold medal — and McLaughlin came out ahead in the latest installment of the best rivalry in track.
The 21-year-old out of Dunellen, N.J., who ran for Union Catholic High School, won the 400-meter hurdles title Wednesday, finishing in 51.46 seconds in yet another history making day on the Olympic oval.
Here are five quick facts to know about her as we watch her dominance.
1. She comes from a family of track stars. Her brother, Taylor, is a hurdler at the University of Michigan, and her father, Willie, ran in the 1984 Olympic trials, when he made it to semifinals.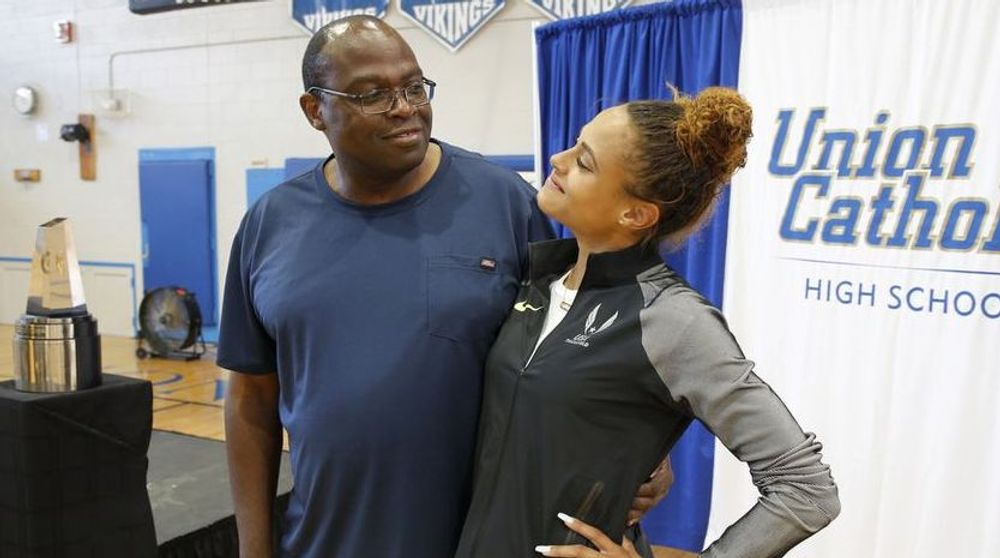 2. Sydney McLaughlin was only 17 years old when she made her Olympic debut at the 2016 Rio Games, becoming the youngest Olympic track and field athlete since 1972. As one of the U.S. Olympic team's freshest faces, she didn't make the 400m hurdles final in Rio, but she exceeded expectations.
3. Sydney's athletic capability is unquestionable and her mindset is similarly geared to success.
"My fastest races, I actually don't remember. I go into a mental state where you're aware but you're really not in the moment because everything is just flowing," she said to Athletics Weekly.
4. She's into fashion and has collaborated with some really interesting brands.
"I always practice and race in high-performance wear that feels classic, but reflects my personality, so this collection is the perfect combination for me," she said to Women's Running.
5. During the pandemic, McLaughlin has tapped into other interests that she may not have had time for in a typical year of competition.
One aspiration that came to fruition is her own YouTube channel. She posts entertaining and goofy videos for her 13,000 subscribers. In addition to YouTube, McLaughlin has a following of nearly 500,000 on Instagram. Her Goldendoodle, Laylay, makes frequent appearances and has served as good company during quarantine.