It's been a long, nail-biting seven days for Euphoria fans but thankfully, episode two of the new season is finally here. The second episode of Euphoria series two picked up from the jaw-dropping cliffhanger of Episode one that saw Fez (played by Angus Cloud) violently beat Nate (Jacob Elordi) unconscious to the ground at a New Year's Eve party.
Depending on whose side you are on, the good news is Nate is (miraculously) still alive but don't expect Fez's actions to come without consequences, especially if Nate's dad Cal Jacobs (Eric Dane) has anything to do with it.
Newsweek has the full recap of Euphoria season two, episode two below.
Euphoria Season 2, Episode 2 Recap
Nate Has A…Heart?
If you are a fan of Nate, the good news is he survived Fez's violent attack at the New Year's Eve Party. There is even better news for Fez fans — the fact Nate survived, means he is unlikely to go to jail for murder, well at least Nate's murder, yay!
Another bonus to come out of the violent assault is that it subconsciously or perhaps consciously had a profound impact on Nate. In a hypnotizing dream sequence, as he lay in a hospital bed, Nate dreams about a life with Cassie (Sydney Sweeny), and even fantasizes about starting a family with her. At first, it all seems idyllic in Nate's world until images of Cassie start to morph into Jules (Hunter Schafer) and subsequently, his ex-girlfriend Maddy (Alexa Demie).
"Nate is in love, but it was complicated" Rue narrates. Too right. After being released from the hospital, Nate sent Maddy a text which read: "thank you for taking care of me. I love you always and forever.", despite sleeping with her best friend Cassie on New Year's Eve. He also proceeds to call Cassie — who is traumatized by her betrayal of Maddy — and he agrees to meet with her the following week.
Cassie and Nate both know they are in dangerous waters by meeting up and continuing to get together. "If Maddy finds out she will spend the rest of her life trying to kill me. But she will actually kill you", Nate told Cassie. He even tried to call things off, stating despite his feelings for her, their hook-ups can no longer continue. However, that stance doesn't last long and they end up having sex moments later.
There is no doubt things are going to get seriously messy between the pair. It surely won't take long for Maddy to clock on that her ex-boyfriend and best friend are betraying her — the fact they both did not answer her phone calls surely didn't quite sit right, you could see it written all over her face. Rue (Zendaya) also saw Cassie running towards Nate's car that same evening. If Rue remembers everything from her drug-fuelled high, the truth could come spilling out.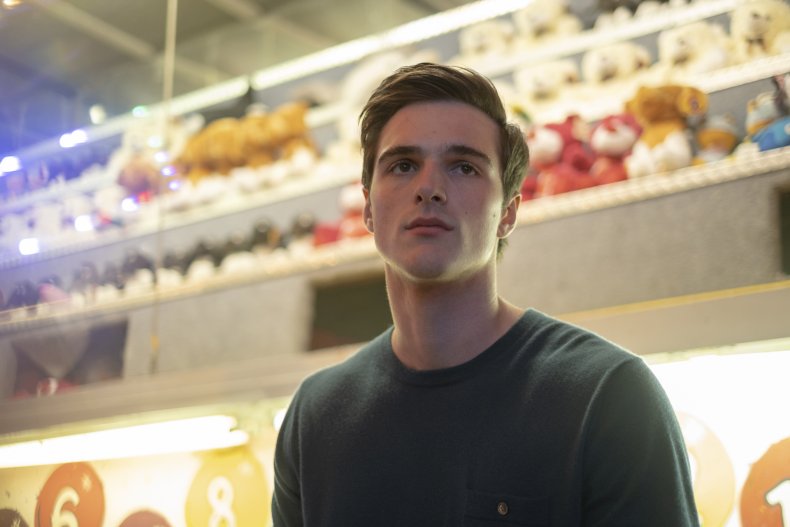 Rue, Jules, and Elliot
Rules appear to be going strong at the beginning of Euphoria season two, episode two. They look as happy as ever, kissing in the school corridors and gushing over one other. However, the Rue and Jules fairytale came to an abrupt end, when Rue locked eyes with her new friend, Elliot (Dominic Fike).
After an awkward introduction, Rue revealed for the past few days she had been hanging out with Elliot at his house, listening to music, dancing, and as predicted, doing a whole load of drugs.
Rue eventually came clean to Jules, leaving her upset and crying in the school toilets, but that did not stop Rue from continuing to visit Elliot after school, even canceling going to Jules for dinner in favor of spending time with him (and the drugs he provides, of course).
At the moment, their friendship is pretty adorable. They talk about all the big things, including the potential roots of their addiction, Rue's father's death, and their fears of losing the ones they love. However, judging by the smile on Elliot's face, there may be some romantic feelings at play there, which is sure to throw a spanner in the work for Rue and Jules.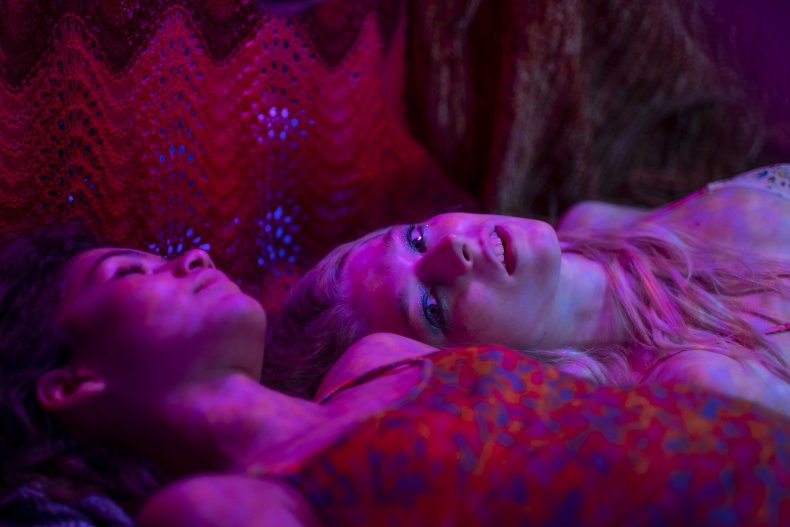 Lexi, Our Savior
It's happening. It's officially happening. Lexi (Maude Apatow) and Fez are a thing, of some sort. Lexi made the spontaneous decision to pay Fez a visit at the convenience store where he runs his drug operation out of and Fez looked so (adorably) happy to see her.
Sadly, Lexi's low-key romantic gesture was spoiled, thanks to heroin-addict Faye (Chloe Cherry), who happened to be hanging around the store. Lexi got the impression Fez and Faye were together and backed out of her big plan to visit Fez. As she looked to purchase a drink as her excuse for paying him a visit, Fez received a visit from an unexpected visitor, Nate's father Cal Jacobs.
Thanks to forcing Cassie into confessing who attacked his son, Cal swung by Fez's store, gun in pocket. After quizzing Fez on all things store-related, Cal left the shop, claiming he was "just a concerned father." It is very likely Cal didn't shoot Fez dead there and then because Lexi would have been a witness. Nevertheless, Cal's presence has for sure gotten inside Fez's head. Shortly after, Fez is seen patrolling around his home, gun in hands and curtains drawn.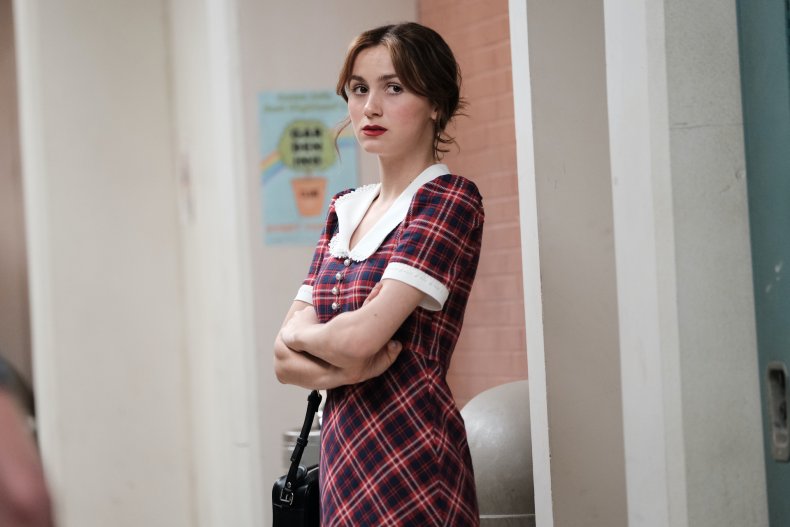 Wait…Who Has Nate's Dad's Explicit Tapes?
After his rendezvous with Cassie, Nate returned home to his father who was waiting up to question him intensely about why a drug dealer like Fez would attack Nate at a party.
In a brave move and with nothing to lose, Nate explained to his father he had only been trying to protect him. He confessed Fez knew about Cal's sexual encounters with Jules, who was underage at the time of their hook-up and that Fez, alongside Rue and Jules continuously threatened they would go to the police station about his father's pedophilia.
Nate also reveals he knows his father filmed his entire encounter with Jules, leading Cal to beg "Do you have it[the tapes]? Do you? Do you have it?"
Throughout episode two, there have been flashbacks to Nate searching frantically for something, potentially the tape in question.
Euphoria fans will remember from the season one finale that there is a huge possibility Nate's ex-girlfriend Maddy may know exactly what is on the tape after coming across a disc in season one, which left her utterly disturbed and shocked, to say the least.
In a panic, she took the disc home with her and there is a huge possibility, she will be keeping a tight hold of it to use it against Nate in the future, or possibly Cal.
On the other hand, there is a huge possibility Nate could have found the tape and has been hiding it from his father to also use as blackmail. Nate's face also gave absolutely nothing away in the final moments of episode two but for now, it looks like the power lies in his hands, for now…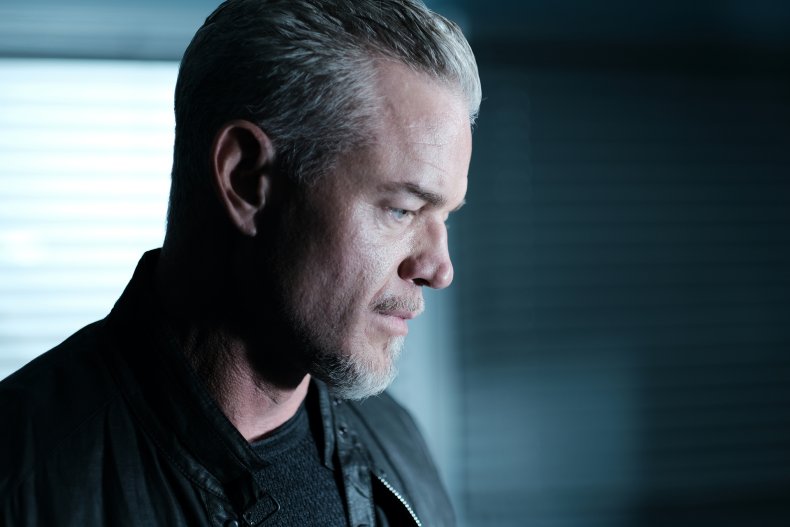 Euphoria season two continues Sundays at 9 p.m. ET on HBO Max.
By Molli Mitchell