The Batman has finally arrived and if the new DC movie is a success, this will only be the beginning for Robert Pattinson's Bruce Wayne.
While director Matt Reeves – who also wrote the movie with Peter Craig – explained before the release that we shouldn't expect any crossovers, Pattinson has been speaking about plans for two further movies, at least.
"I've made a kind of map for where Bruce's psychology would grow over two more movies. I would love to do it," he explained in December 2021.
With that kind of forward thinking, you'd expect The Batman to have some kind of tease for the future. If this was the MCU, that'd involve a credit scene or two, but like Batman movies before it, The Batman doesn't have any credit scenes.
There is something at the very end of the credits, but since we have to go into some spoilers, don't read on past the photo if you haven't seen the movie yet.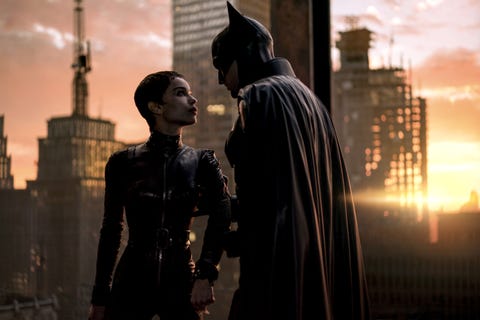 After Riddler (Paul Dano) murders Commissioner Pete Savage (Alex Ferns), he leaves a mysterious clue for Batman about "el rata alada" which roughly translates as "the rat with wings".
As well as being a hint at who is working with the crooked cops in Gotham, it also turns out to be a website where Batman can communicate with Riddler. It's also where Riddler can communicate his plans with his loyal followers, leading to devastating consequences during The Batman's finale.
This is actually a genuine website that was set up as part of the movie's marketing campaign where Riddler sets riddles, as well as mocking you when you take too long and accusing you of using Google to solve them.
The website makes an appearance at the very end of the credits as Riddler types "Goodbye" to anybody who's decided to stick through the credits in the hope of a credit scene.
There is actually a scene just before the end of The Batman that you could typically have seen as a credit scene in other blockbusters.
After Riddler is locked up in Arkham State Hospital, he gets chatting to a fellow prisoner who isn't officially Joker, but basically is Joker. It feels like a sequel set-up if ever we saw one, yet Reeves told Digital Spy that it was never intended as a credits-scene tease.
"The story of Batman never ends, so you want to leave it in a place where the story continues because it's as if saying, 'He solved the problem, there's no more crime in Gotham' and well, that doesn't have any basis in any reality," he explained.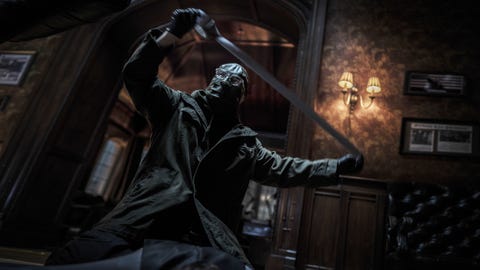 "The idea of having an ending that speaks of the continuation is to say that Batman lives on. That scene is meant to say that's the next movie or that's the character we're going to do. It was more this idea of a tease and a nod to people who love this world to say that, 'Oh my gosh, I think that's that character'.
"He's not even called the character you're referring to, he's the unseen Arkham prisoner because the idea is it's meant to tease you and say, 'Is that what that is?'."
Even though it's not a credit scene, it's absolutely got us wanting to see where it goes next, so here's hoping The Batman is a hit.
The Batman is out now in cinemas.
By Ian Sandwell | Digital Spy