Each day,TKN will give you a roundup of key Olympic moments from the day's events in Tokyo, happening 13 hours ahead of U.S. Eastern Standard Time. After a 12-month delay, the unprecedented 2020 Summer Olympics is taking place without fans or spectators and under a state of emergency due to the coronavirus pandemic.
American gymnast Jade Carey bounced back from a frightening stumble during the vault final on Sunday to claim the top spot on floor with a score of 14.366.
USA Gymnastics confirmed that Simone Biles will compete in the balance beam finals on Aug. 3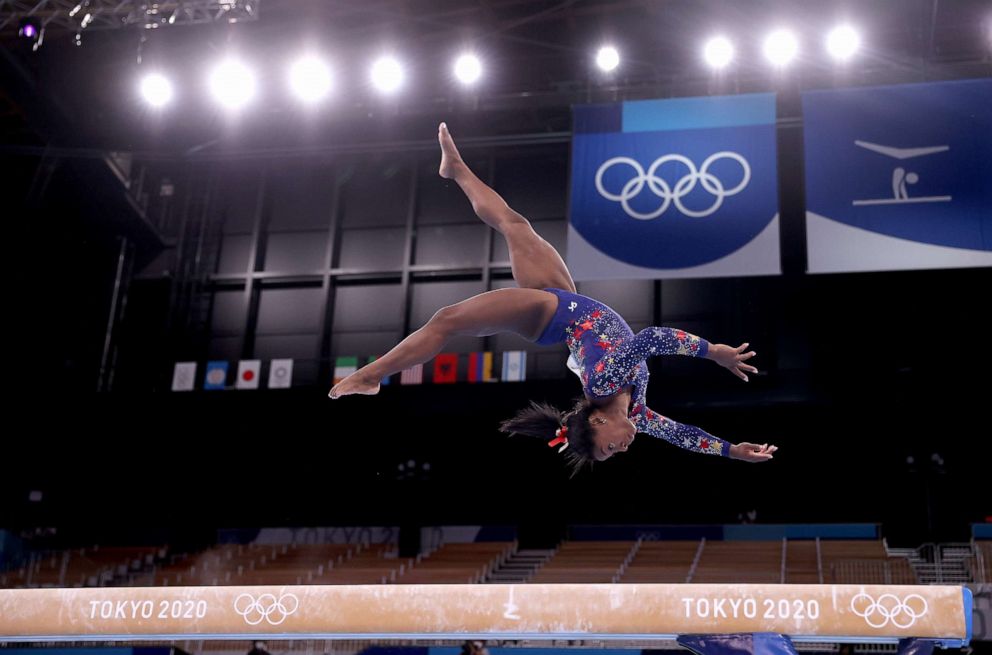 The U.S. women's basketball team defeated France 93-82. The win was the 52nd in a row for the U.S. dating back to the bronze medal game of the 1992 Olympics.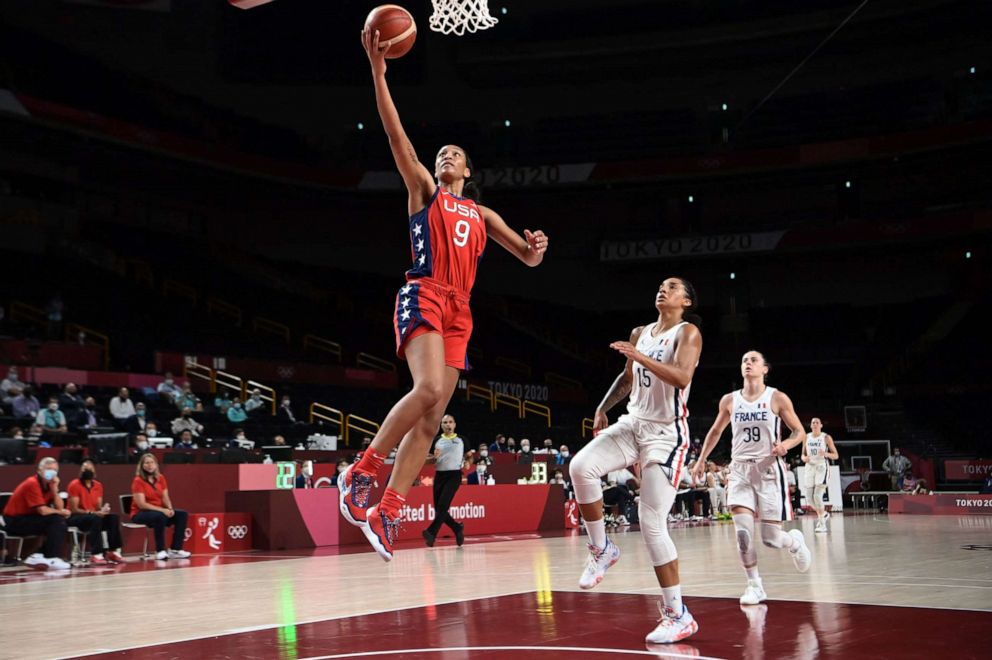 The U.S. women's soccer team lost to Canada 1-0, and with it end their run for a gold medal.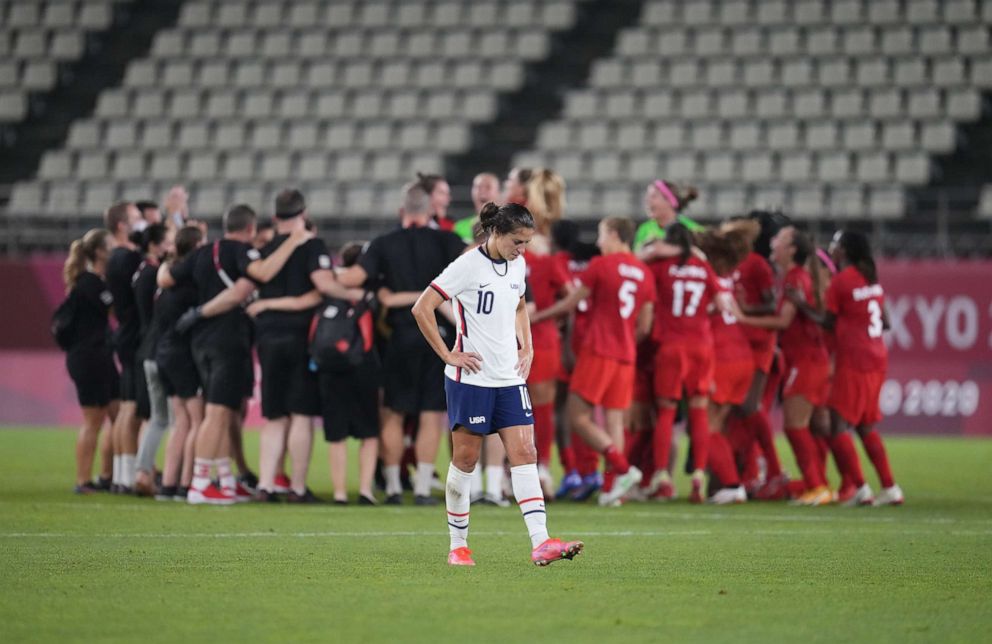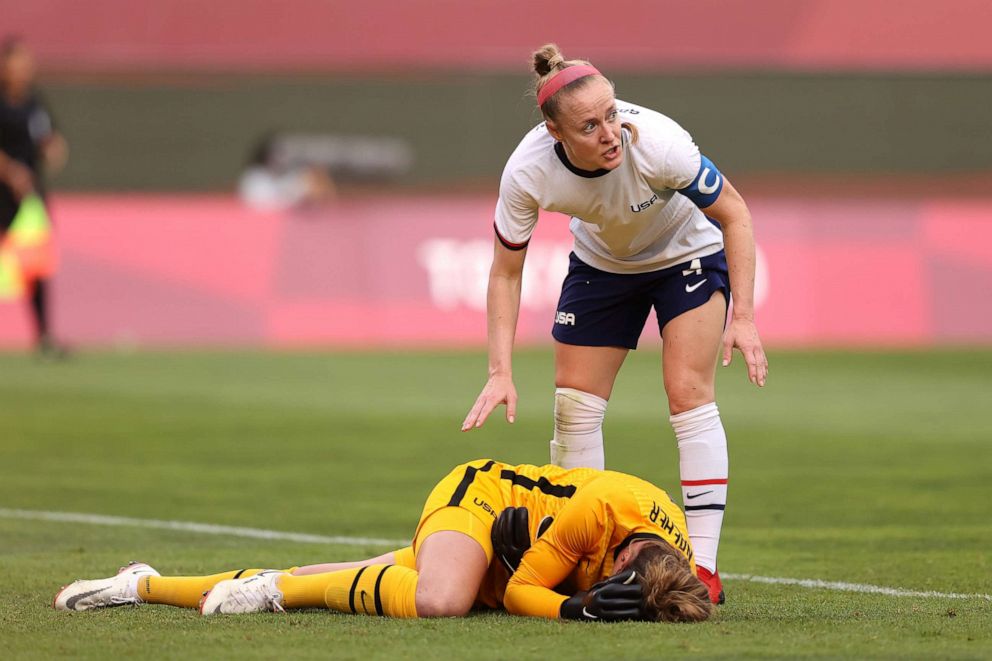 Team USA's Valarie Allman won the gold medal in the discus throw, the first gold medal for the U.S. in athletics competitions in the Tokyo Games. U.S. hurdler Kendra Harrison also won a silver in the women's 100m hurdles in today's events.
U.S. shot putter Raven Saunders raised her hands above her head in an "X" after receiving her silver medal to support intersectional oppression.
Saunders said the "X" symbolized the intersection where the oppressed meet, reported the AP. "Shout-out to all my Black people, shout-out to all my LBGTQ community, shout-out to everybody dealing with mental health," Saunders added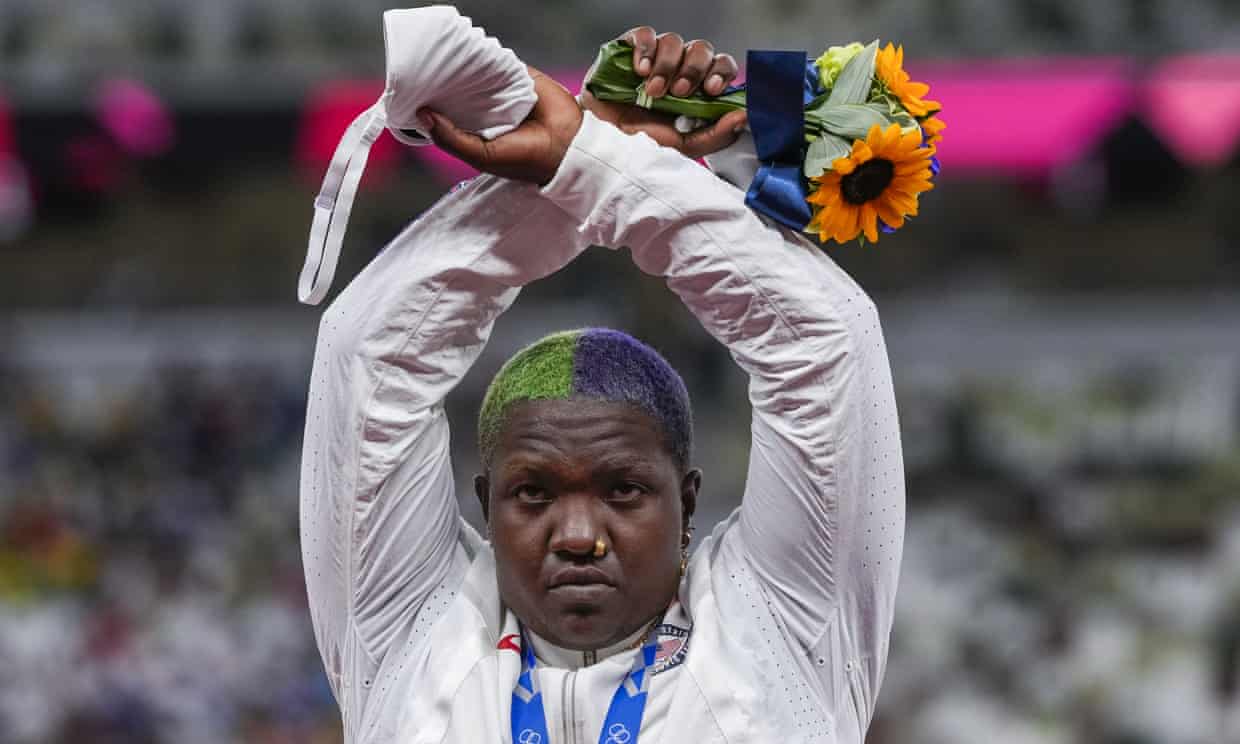 More photos from today's action: