D-Day — the military term for the first day of the Normandy landings — was the largest amphibious invasion ever undertaken and laid the foundations for the Allied defeat of Germany in World War II.
The invasion took place June 6, 1944, and saw of tens of thousands of troops from the United States, the UK, France and Canada landing on five stretches of the Normandy coastline — codenamed Utah, Omaha, Gold, Juno and Sword beaches.
Planning for D-Day began more than a year in advance, and the Allies carried out substantial military deception — codenamed Operation Bodyguard — to confuse the Germans as to when and where the invasion would take place.
The operation was originally scheduled to begin on June 5, when a full moon and low tides were expected to coincide with good weather, but storms forced a 24-hour delay.
Here are some D-Day photographs from all those years ago:
132,715 Allied troops, among which were 57,500 Americans and 75,215 British and Canadian forces, landed at five beaches in Normandy.
23,250 US troops fought their way ashore at Utah Beach as 34,250 additional American forces stormed Omaha Beach. 53,815 British troops battled their way onto Gold and Sword beaches while 21,400 Canadian troops took Juno Beach.
War planners laying out the spearhead into continental Europe created around 17 million maps to support the operation.
Training for D-Day was brutal and, in some cases, deadly. During a live-fire rehearsal exercise in late April 1944, German fast attack craft ambushed Allied forces, killing 749 American troops.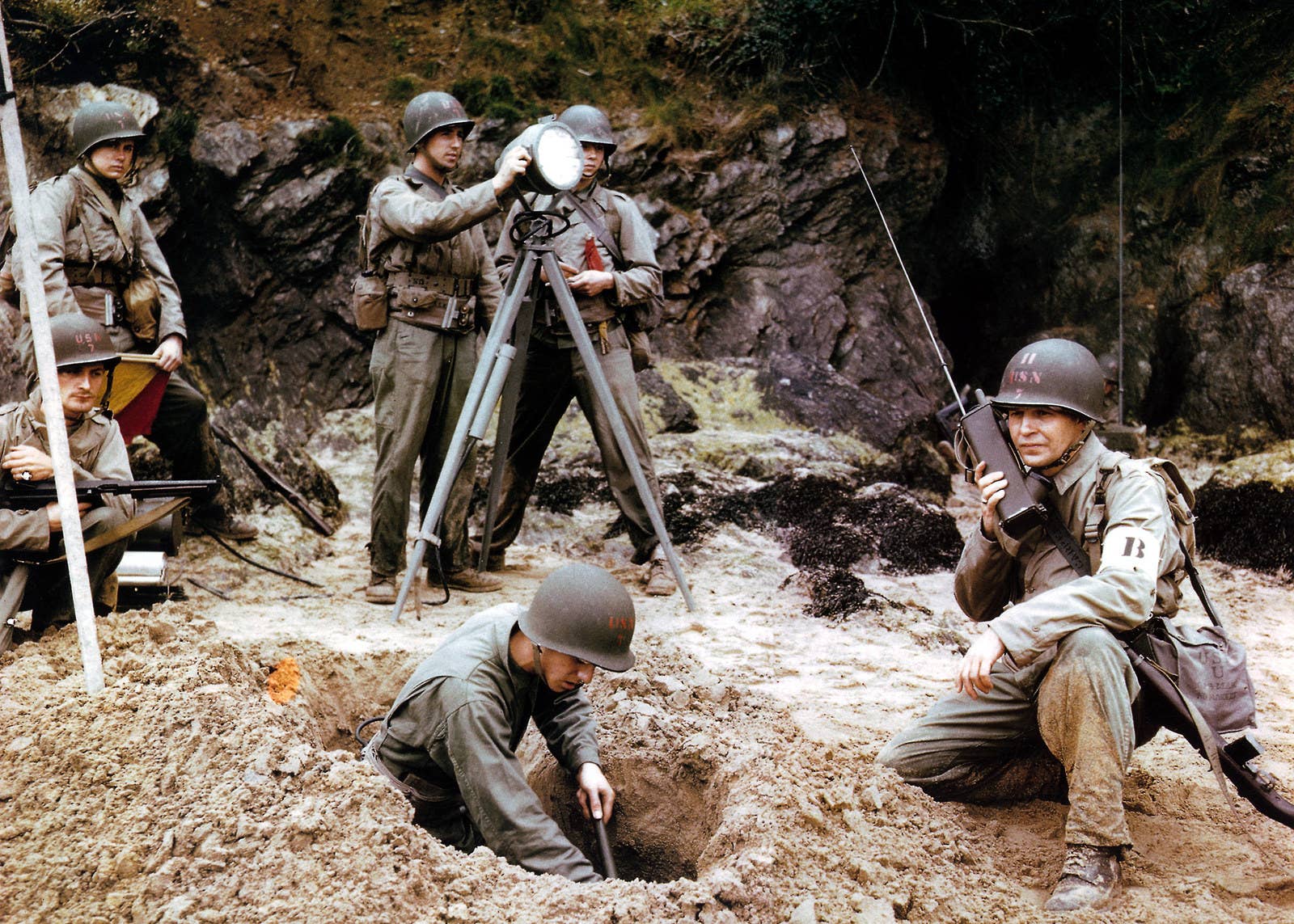 D-Day began just after midnight with Allied air operations. 11,590 Allied aircraft flew 14,674 sorties during the invasion, delivering airborne troops to drop points and bombing enemy positions.
15,500 American and 7,900 British airborne troops jumped into France behind enemy lines before Allied forces stormed the beaches.
6,939 naval vessels, including 1,213 naval combat ships, 4,126 landing ships, 736 ancillary craft and 864 merchant vessels, manned by 195,700 sailors took part in the beach assault.
Around 7 million tons of supplies, including 450,000 tons of ammunition, were brought into Britain from the US in preparation for the invasion.
The US casualties for D-Day were 2,499 dead, 3,184 wounded, 1,928 missing, and 26 captured. British forces suffered about 2,700 casualties while the Canadian troops had 946.
By the end of June 11 (D+5), 326,547 troops, 54,186 vehicles and 104,428 tons of supplies had been unloaded in France. By the end of the war, those figures would increase to 2.5 million men, 500,000 vehicles, and 4 million tons of additional supplies.
Total casualties for both sides in the Battle of Normandy (June 6 – 25, 1944) were approximately 425,000.