Dominique Dawes
Three-time Olympian; first Black person to win an Olympic gold medal in gymnastics; first Black woman to win an individual Olympic medal in artists gymnastics.
Gabrielle Douglas
First Black woman in history to become individual all-around Olympic champion; only American all-around champion to win multiple gold medals in a single Olympic games; member of 2016 U.S. Olympic Team.
Simone Biles
Holds record for most gold medals won by a female gymnast in World Championships history; first African-American to become World all-around champion; member of 2016 U.S. Olympic Team.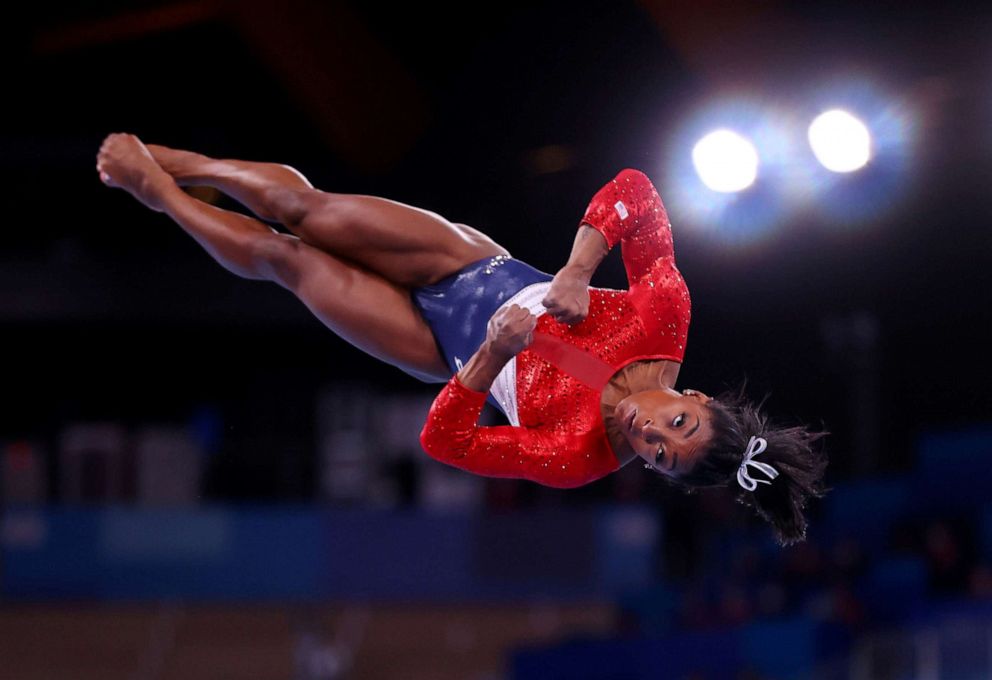 Diane Durham
First elite U.S. Gymnast to train under legendary coach Bella Karolyi. Two-time Junior National Champion; Senior National Champion.
Luci Collins
Became the first Black female to make an Olympics team in 1980.
Sophina DeJesus
Elite gymnast of the UCLA Bruins gymnastics team since 2012; gained notoriety in 2016 for viral video of floor exercise routine incorporating popular Hip Hop dance moves. 
Wendy Hilliard
The first African-American rhythmic gymnast to represent the sport on a U.S. national team, Wendy Hilliard has won several medals in international competitions. She has also gone on to promote the sport among inner-city children.
Betty Okino
World Gymnastics Championships Silver Medalist of the 1991 U.S. Gymnastics Team; Olympic Bronze Medalist of the 1992 U.S. Gymnastics Team.
Kyla Ross
Olympic Gold Medalist of the "fierce five" 2012 U.S. Gymnastics Team.