With summer break around the corner, you're probably dreaming about getting out of town, going on a beach getaway, or traveling abroad. But as a college student amidst a crisis that's keeping you from taking outdoor adventures, why not take every opportunity to leave your home to earn some money?
Think summer jobs! Earn and save for your education or a passion project while on vacation.
Whether you're looking for a part-time or full-time summer job, you can still make the most out of your summer without compromising family time, hangouts with friends, and relaxation.
A summer job enables college students to have a genuine experience of what it's like to be part of the working sector. The availability of summer jobs and their wage will depend on the state of residence, age, employer, and other factors. Labor laws also apply to certain locations and legal ages for work eligibility.
The U.S. Bureau of Labor Statistics says the top industry that employs workers ages 16 to 24 is healthcare and social assistance, consisting of 9.7% of the population. The employment outlook for the related industry anticipates almost four million new careers between 2016 to 2026.
Coming in second and third are professional and business services, accommodation, and food services, with two and one million new jobs. Despite the healthcare and social assistance industry offering more career opportunities, the accommodation, and food services have the most employed workers ages 16 to 24, with 21.9% of them.
The United States' minimum wage is currently at $7.25 per hour. However, many states have implemented a higher minimum salary.
For some money-saving tips for college students, see:
Why Summer Jobs?
Pursuing the best summer jobs can equip you with the skills, knowledge, and perspectives that will prove useful in the real world. Applying for summer jobs may be challenging and draining; however, the rewards are worth it. Even after the summer, college students have learned more about themselves and gained a fresh perspective out of the summer job experience.
Here are four major reasons why pursuing summer jobs is beneficial:
It teaches you to be money-wise.
A summer job lets you realize the value of your hard-earned money. With a paycheck-to-paycheck arrangement, you gain firsthand experience in budgeting, saving, and maximizing your income until the next payday. You will experience what it's like to spend mindlessly, especially when you have no one giving you any money during the summer.
It lets you build your network.
While pursuing a summer job, you'll meet or work with people of different ages and backgrounds who will eventually vouch for your skills and work ethic. Summer jobs introduce you to more experienced and professional individuals. Your summer job is your first professional network; hence, you have people who can point you in the right direction in a competitive job market. A successful summer gig can also become your full-time career as soon as you graduate!
It introduces you to new skills.
Employers, as well as colleges and universities, prefer candidates with experience. With a summer job, you give the impression that you've gained essential work proficiencies. Regardless of the nature of the job, it will always demand that you adhere to rules and schedules and adapt to company culture. You will be asked to accomplish your work on time and properly. You will develop your problem-solving and critical thinking abilities.
It lets you discover career opportunities.
Prospective college students may not necessarily know which career path to take. With various summer jobs, you get an overview of what it's like in the industry. For instance, if you're planning to pursue a graphic design career, working part-time in a multimedia or printing company provides you with the insight, tools, and skills on how to start as a graphic designer. College students also gain practical experience and deal with numerous client requests, helping them hone their creative skills.
What's Good (and Not So Good) About Summer Jobs
Are you wondering if a summer job is the right decision for you? Let's look at its upsides and downsides!
Pros
Boost your resume.
Summer jobs can be your first experience indicated on your CV or resume. It's useful for students applying to a college or university, especially when pursuing apprenticeships or advanced degrees. A summer job helps you become more proficient in soft skills, such as critical thinking, problem-solving, and effective communication.
Develop self-confidence and become financially independent.
Many college students are determined to get a summer job and earn money since they don't want to rely on their parents. Earning your own money helps you become financially independent and wiser when handling and budgeting your expenses. Aside from that, you have a sense of accountability, boosting your confidence to achieve things and work hard for them.
Earn more.
Applying for summer jobs means having more money in your savings. As such, you'll have the means to save for your college tuition, earn money to buy things, travel somewhere at your own expense. Whether it's a new smartphone or a getaway ticket, working during the summer helps you achieve your goals while on a break with your academics.
Cons
While summer jobs have their perks, such as earning your own money and building a professional network, there are drawbacks to pursuing a gig during the summer. Here are a few cons about summer jobs.
Challenging and stressful.
College students already feel the pressure when it comes to handling their personal and academic commitments. And summer can be the only time to relax and break from the hectic routine. Not all summer jobs have lighter or easier workloads; hence, you may be dealing with another burden or stress from meeting deadlines and quotas. It can lead to burnout or your mental health deteriorating. That said, you should prioritize your mental and physical wellbeing before anything else.
Issues with time management.
Some summer jobs require getting up earlier than your usual schedule. If you have a job with an early morning shift, then you may have challenges with time. Unless you're a morning person, you might often arrive to work late. Having too many "late to work" issues isn't a good record for an employee; hence, affecting your performance and impression.
Time-consuming.
When you're pursuing a summer job, be prepared to miss out on any summer plans with your friends and family. However, it entirely depends on your work shift and the number of work hours you need to accomplish at your summer job.
How To Know If The Job Is The Right Fit For You
To help you evaluate whether you've found a summer job that is a perfect fit for you, try to weigh out using these helpful factors:
Work Hours
Do you prefer a part-time or full-time summer job? Ask yourself if you're willing to work on a night shift or early morning. Aside from that, determine how many hours of work you are willing to render and the timeframe. That said, evaluate what preferences you have when it comes to working hours.
Industry
Are you pursuing a summer job that is aligned with your current major? Choosing the right industry for your summer job is a game-changer. As such, you realize that field-specific summer gigs require more effort when applying. Hence, you should start applying to summer jobs before classes are over. Unlike working in a restaurant as a waiter, the opportunities are abundant and don't require in-depth preparation.
Location
Will you be staying in the city, or are you heading back home? Are you commuting? Your work location and capacity to arrive at work on time are crucial. Never underestimate location when choosing the perfect summer job for you since you'll be spending half of your summer in that place.
Best Summer Jobs
If you're thinking of applying for summer jobs, go for it. You have nothing to lose, yet you will gain more, especially in managing your finances and improving self-esteem. And if you're wondering which job suits you well, we list the best summer jobs for college students to help you get started.
Online Tutor
Tutoring is one of the best summer jobs for many college students ever since time immemorial. However, with almost everything going digital, online tutors can now teach students in the comforts of home. Whether finding your clients in your neighborhood or at a college or high school, online tutoring is an excellent job for college students with the penchant and ability to teach children. According to PayScale, the average hourly rate for online tutors is $17.96.
Swimming Instructor
If you prefer working during the summer but never missing out in the pool, you can work as a swimming instructor. With an average hourly rate of $12.18, swimming instructors help children, teens, and even adults with the basics of swimming and the importance of learning this skill. Students can pursue a summer job as a swimming instructor working in the local pool complex or local recreation facility.
Lifeguard
Since summer is the best time for pools and beaches, many summer jobs are available for professional swimmers. Some lifeguard jobs are found in public beaches, neighborhood and community pools, or a water park. It's one of the best summer jobs to stay active and fit, enjoy the outdoors under the sun, and keep people safe from drowning and shark attacks. Although a lifeguard's median hourly rate is $10.04, the wage can go higher if they have a certification, such as a CPR certification.
Camp Counselor
If you love the outdoors and camping, being a camp counselor is one of the best summer jobs you can pursue. Camp counselors help organize children's activities and facilitate camping and other outdoor activities. Regardless of the type of camp, a counselor opportunity helps students in their future professions. Students majoring in science, for instance, can find work at a science camp, while those with creative proficiencies can work in an arts-centered summer workshop.
Many camps last a month, while some are overnight camps that last for seven days. As such, students interested in pursuing a summer job as a camp counselor must be prepared to be occupied the whole summer. A camp counselor's average hourly wage is $9.93; however, students can earn higher if they have a more extensive academic background and experience.
Food Server
The foodservice industry offers students great popular summer job options. Although it's not as glamorous compared to other positions, becoming a food or restaurant server helps you build a diverse range of skills, including social skills and time management. Some of the perks of working as a food server include free meals and learning more about food safety and preparation techniques and different cuisines.
Depending on the restaurant, students have the opportunity to earn more through tips from customers. It's an excellent option for aspiring restaurant owners and chefs. However, before applying as a food server, make sure you're prepared for the challenge. Food servers spend long hours standing and must multitask like a professional. A food/restaurant server's hourly pay is $9.68 per hour.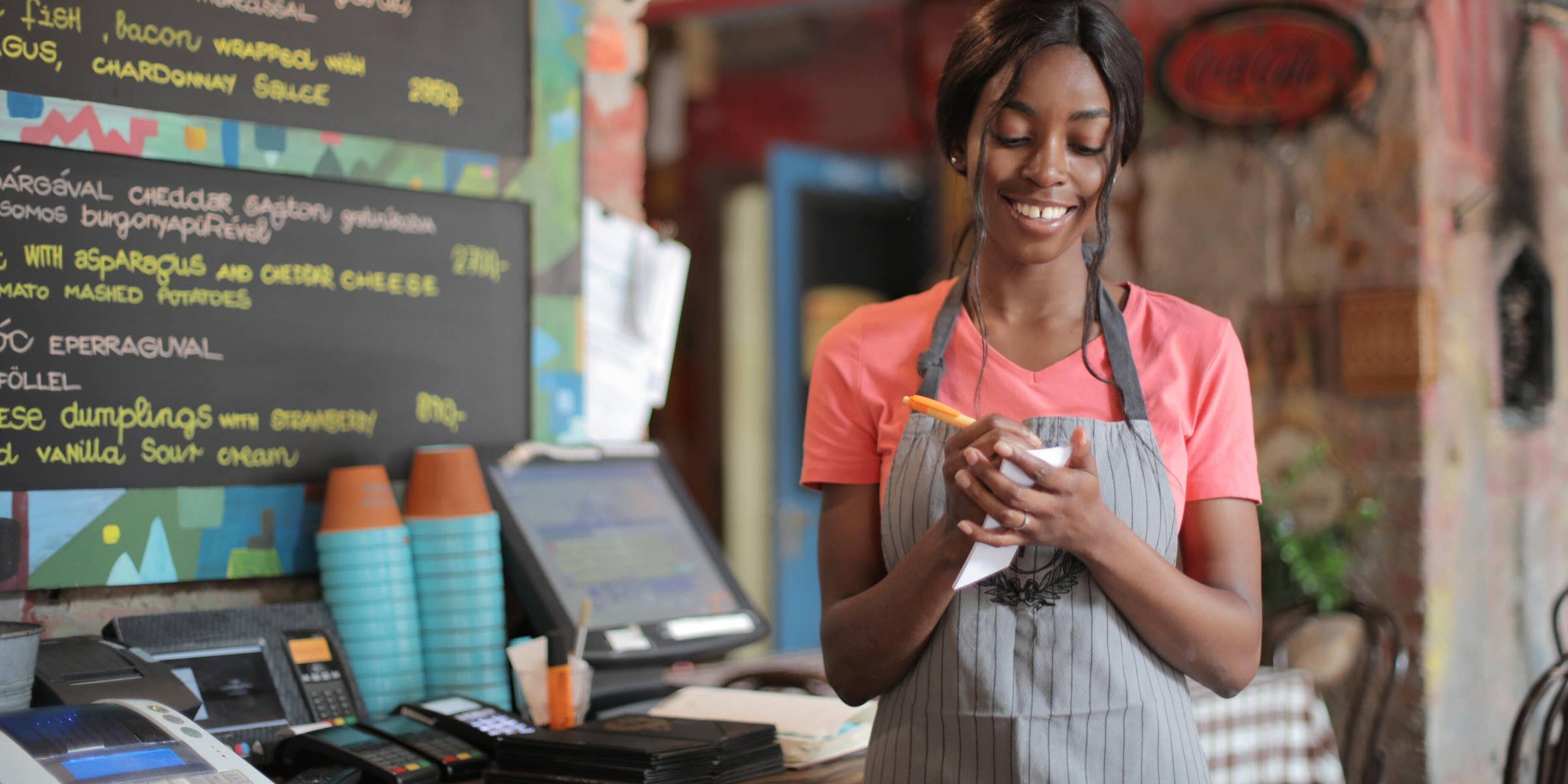 Pet Sitter
If you love animals, a pet sitter is the perfect summer job for you. You can pet sit for friends and loved ones. The average hourly rate for pet sitters is $12.99; however, you can earn more by watching their pets for an extended period. One of the advantages of pet sitting is that you can set your own time. The drawback of being a pet sitter is that you need to wait for people to hire your service. As such, there are some days where you have to stay at home while waiting for a gig.
Sales Associate
Regardless if you're working in a bookstore, outdoor shop, boutique, or clothing, college students with the gift of persuasion and are approachable thrive and pursue sales associate jobs during the summer. Individuals pursuing a marketing and sales, finance, or business major often have a keen interest in a sales associate role. However, a sales associate job is an excellent fit for students who prefer less complicated summer jobs.
Although a sales associate's average hourly rate is $11.31, they can go more through their commissions. Since many sales associate jobs require interaction with clients, students must be prepared to improve their communication skills and build confidence.
App Driver
With almost all businesses switching to online delivery apps, you can pursue a summer job as an app driver. If you have your own car or motorbike and flawless driving history, try registering and driving for popular food delivery apps within your city. With flexibility, becoming an app driver lets you choose your work schedule.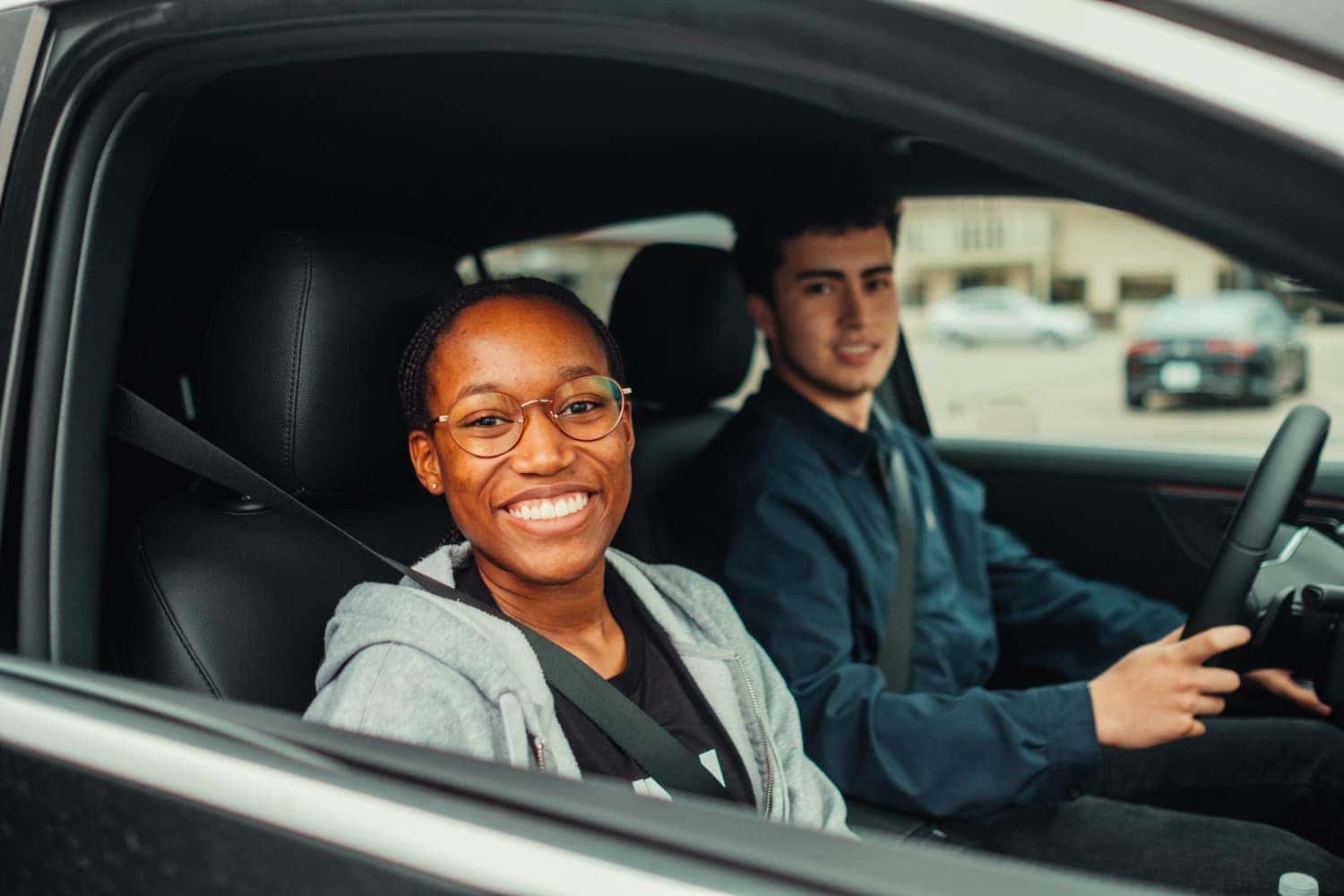 Nanny
Working as a nanny as a summer job provides you with many opportunities. Students preferring to work outside the country can become overseas au pairs. However, if you prefer staying in your current city or returning to your parent's place, you can still find numerous opportunities. With many parents finding nannies for their kids while school is out, they employ nannies to help them look after their kids while they're at work. College students who love being outdoors, staying active, and spend time with kids can work as a nanny without feeling like they're pressured. PayScale reports that nannies earn an average hourly pay of $15.22.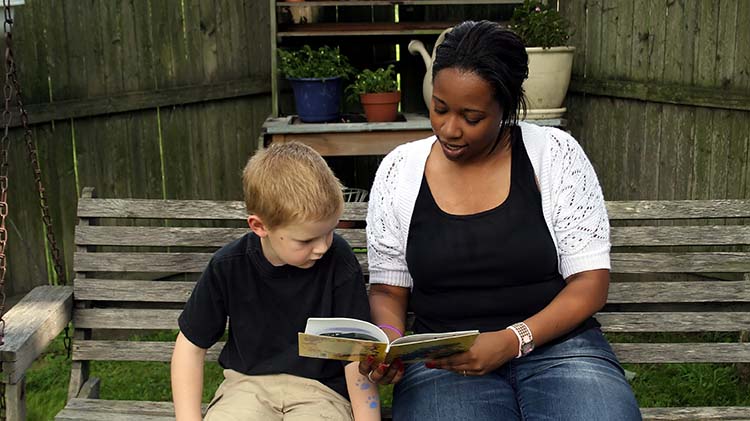 Barista
Like restaurant servers, being a barista for the summer helps you get acquainted with the food and beverage industry, especially if you're majoring in that industry. As a barista, be prepared for busy mornings and making coffees for customers who are rushing for work. Aside from making fancy espressos and morning drips, you can have the opportunity to train new employees and be recognized for your strong interpersonal skills. Outstanding customer skills, for instance, is one of the excellent skills to highlight when applying for jobs. You can earn an hourly wage of $8.30; however, you can enjoy perks and free coffee or meals once in a while.
Pool Cleaner
Pool cleaning is one of the best summer jobs you can pursue if you love the outdoors. Despite how it's portrayed on TV, working as a pool cleaner is not an easy job. Aside from cleaning pools, a pool cleaner maintains the PH levels, cleans and changes filters, as well as other essentials for pool cleaning duties. With the experience you gain as a pool cleaner, you can eventually start your own pool cleaning business. However, you must invest in the necessary cleaning tools and equipment. As a start, you should work as a pool cleaner, get to know the ins and outs, and build your network. As a pool cleaner, you can earn an average rate of $16.00 per hour.
Housekeeper
Working as a housekeeper during the summer helps you develop good cleaning habits. If you want to make money by cleaning homes, being a housekeeper is the perfect summer job for you. As a housekeeper, you can either find gigs by applying to a home cleaning service or finding clients on your own. Each home has a different level of dirtiness. That said, be prepared to handle whatever cleaning you can accomplish. Homeowners also expect a cleaning service to be completed within a specific schedule or timeframe. You can earn an hourly salary of $11.99 on average; however, if you've exceeded your clients' expectations, they can add a tip.
Zoo Worker
One of the unique ways to get a summer job is by working as a zoo worker. As a zoo worker, you aren't expected to work too close to the animals. Instead, your work entails cleaning them. Depending on the management, teen zoo workers earn an hourly rate of $14.76. However, you can earn higher if your local zoo pays above-average income. Since zoos aren't many compared to other businesses, you should consider your location for getting to and from the zoo.
Freelance Web Designer
If you are proficient with computers and web design, a freelance gig as a web designer is an ideal summer job. With a web design gig, you should know and skills to develop, manage, and design websites through Squarespace and WordPress. Instead of a traditional 9 to 5 setting, you can work as a freelancer and manage your hours handling clients' requests. Web designers help clients increase their online presence, install and update widgets and apps, update existing web pages, and develop new websites. ZipRecruiter reports the average hourly pay for freelance web designers is $27.00.
Receptionist
The demand for receptionists is higher during the summer since the number of people going to salons and spas, hotels, beach resorts, and theme parks increases during the summer season.
If you love interacting, working as a receptionist is one of your best choices. With a receptionist job, you must have strong interpersonal and communication skills when fulfilling your obligations. It's one of the best skills you can develop for your future career. A receptionist's average hourly rate is $13.23.
By Malcolm Peralty