It's hard to believe 2020 is finally coming to a close, but thankfully IT IS. In a year filled with so many unpredictable/unprecedented moments, we head into 2021 hopeful. One thing we're excited for in the new year is the release of so many amazing new books! To kick off your 2021 reading list, here are 10 books to suggest at your virtual book club.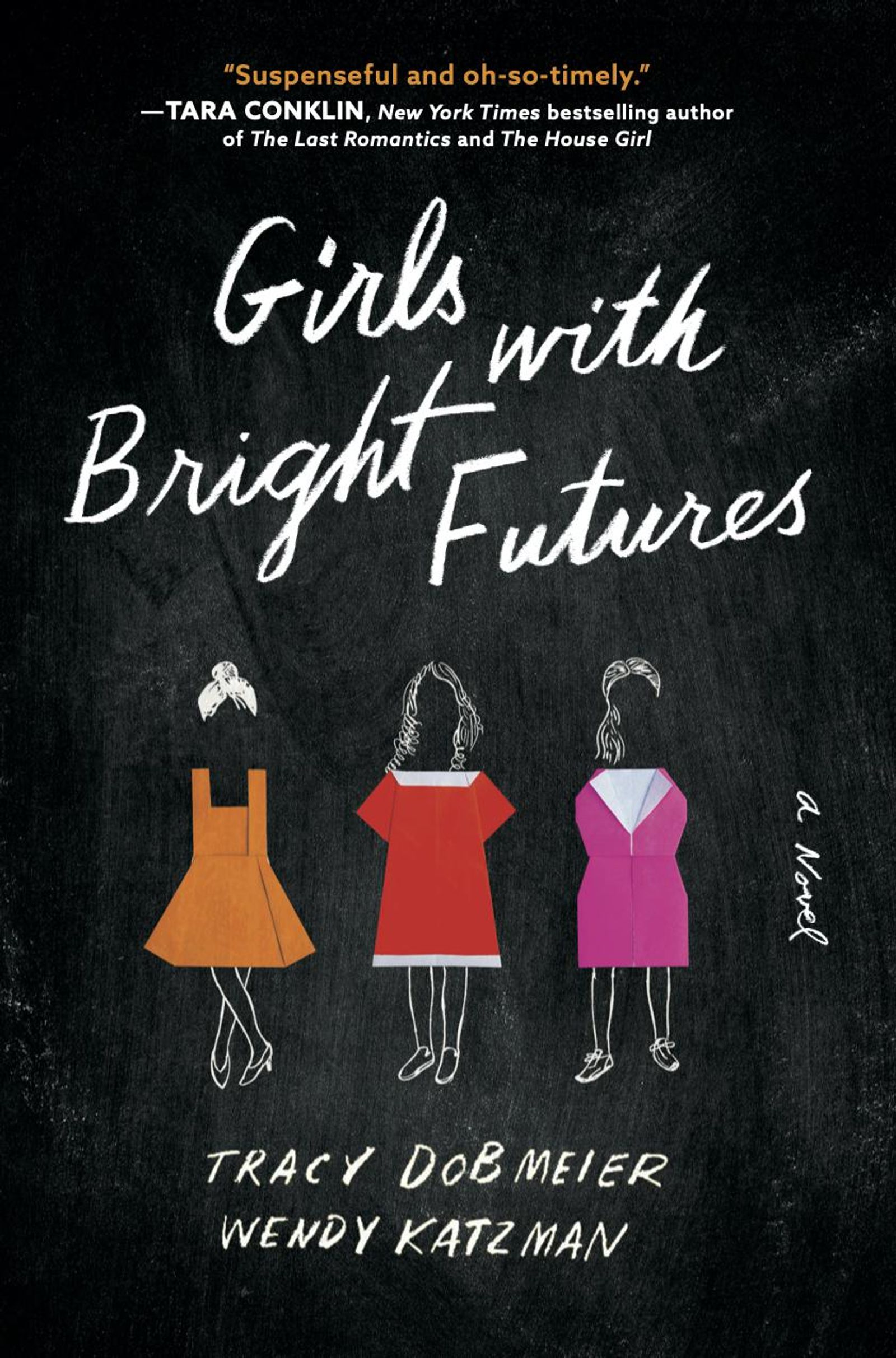 Girls with Bright Futures by Tracy Dobmeier and Wendy Katzman
College admissions season means cut-throat competition at Seattle's Elliot Bay Academy. For three mothers, things quickly spiral out of control as they battle to get their daughters admitted to Stanford. When one of the daughters suffers a near fatal accident each mother will have to decide what lines are worth crossing while also keeping their secrets buried.
THE EVER AFTER: The Omte Origins by Amanda Hocking
New York Times bestselling author Amanda Hocking concludes the magical world of the Trylle with THE EVER AFTER, the final book in her last Trylle arc. Nestled along the bluffs of the forested coast lies the secret kingdom of the Omte—a realm filled with wonder…and as many secrets.
SHADOW CITY by Francesca Flores
SHADOW CITY, the action-packed sequel to DIAMOND CITY, is an epic fantasy about a girl who perseveres through poverty, violence, and loss to achieve a future for herself.
EVERYTHING THAT BURNS by Gita Trelease
EVERYTHING THAT BURNS (FKA: LIBERTÉ) is the transporting sequel to ALL THAT GLITTERS (FKA: ENCHANTÉE), hailed by NPR as a "soaring success"!
In this new Paris where allegiances shift and violence erupts, the answers Camille seeks set her on a perilous path, one that may cost her the boy she loves—even her life. If she can discover who she truly is before vengeful forces unmask her, she may still win this deadly game of revolution.
CAN'T STOP WON'T STOP: A History of the Hip-Hop Generation (YA Edition) by Jeff Chang and Dave Cook
Jeff Chang and Dave "Davey D" Cook tell the story of hip-hop from its beginnings through the present day in this new special edition for young adults. They bring the story through Black Lives Matter and the most important icons of the moment, while chronicling the epic events, ideas, and the music that have defined American and global culture.
ANNA K AWAY by Jenny Lee
The sequel to the national indie bestseller ANNA K, set over the course of the next summer, as the characters deal with the fallout from the previous year's tragic events. ANNA K AWAY is full of the risk, joy, heartbreak, and adventure that marks the three months of a single, life-changing summer.
PERFECT ON PAPER by Sophie Gonzales
LEAH ON THE OFFBEAT meets TO ALL THE BOYS I'VE LOVED BEFORE: a bisexual girl who gives anonymous love advice to her classmates is hired (…blackmailed?) by the "hot guy" to help him get his ex back.
NAMESAKE by Adrienne Young
Filled with action, emotion, and lyrical writing, New York Times bestselling author Adrienne Young returns with the final book in the captivating Fable duology. Welcome to a world made dangerous by the sea and by those who wish to profit from it. Where a young girl must find her place and her family while trying to survive in a world built for men.
SLINGSHOT by Mercedes Helnwein
This exciting contemporary young adult debut is perfect for fans of Rainbow Rowell and Mary H. K. Choi. Acidly funny and compulsively readable, Mercedes Helnwein's debut novel SLINGSHOT is a story about two people finding each other and then screwing it all up. See also: soulmate, friendship, stupidity, sex, bad poetry, and all the indignities of being in love for the first time.
HURRICANE SUMMER by Asha Bromfield
Actress Asha Bromfield takes readers to the heart of Jamaica, and into the soul of a girl coming to terms with her family, and herself, set against the backdrop of a Category 5 hurricane.