The start of the school year is like mini New Years: You get a new locker, clean notebooks, and a fresh start on your grades. (The only thing that's not totally new: All of your friends.) With that in mind, it's the perfect time to try out easy hairstyles for school. The key to good back to school hairstyles is checking off a few boxes: They have to be pretty (obviously), can only look complicated—since your studying should be for chem class, not your hairstyle—and fast enough that you can do them even if you accidentally hit the snooze button one too many times. After all, the last thing you want is to be late to class on your first day back to school. And with these ideas for new school hairstyles, you won't be.
Braided Ponytail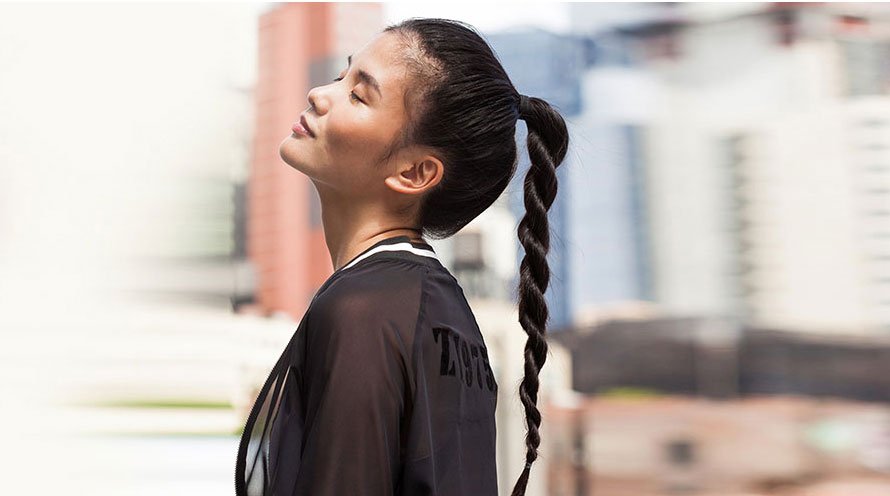 Going straight to a track meet after school? Take this braided ponytail for a test run. It not only looks cute when you're sitting in study hall, but it also keeps hair secure enough for any and all activities.
First, part your hair to the side.
On the deeper side, take a section of hair starting at the hairline and do a Dutch braid back to the crown of your head.
Once it's long enough that you can secure it in a ponytail, use an elastic hair tie to anchor all your hair in a single ponytail.
Twisted Ballerina Bun
One of the most elegant long hair styles out there, a ballerina bun isn't for ballerinas only. Not only does it look incredibly pretty, but this hairstyle is also simple enough to pull off on even the most chaotic school morning.
To take your top knot to new levels, pull your hair into a high ponytail at the very crown of your head.
Then, for hair hold and definition, work a small amount of Pure Clean Finishing Paste through the length of your ponytail for clean hair definition with zero stickiness.
Wrap your ponytail in a bun, twisting it as you go and keeping it loose.
Pin the end in place and tuck any stray hairs into the bun for a clean, polished look.
The Side Dutch Band
1. Create a side part.
2. OPTIONAL – For this hairstyle, Elanna clips in her two clip wefts by flipping them in to create an extra thick one clip weft to really give this braid dimension.
3. Create a dutch braid that frames the front of your face working your way all the way down.
4. Secure with a clear elastic.
5. Create a more full look by tugging on the side pieces of your braid and fluffing it out.
6. To hide the end of your braid tuck the braid underneath the back of your head and secure it with a couple of bobby pins.

Silk Headband
Skip the shower this morning with this look.
1. Brush hair back out of your eyes, then wrap a printed scarf around your head and tie to secure.
2. If your hair is thin, back comb a few pieces above the crown and comb hair above to tease the area. Spray with TRESemmé Compressed Micro Mist Level 4 Hold Hairspray to secure volume.
Half Up Half Down Hairstyle With A Barrette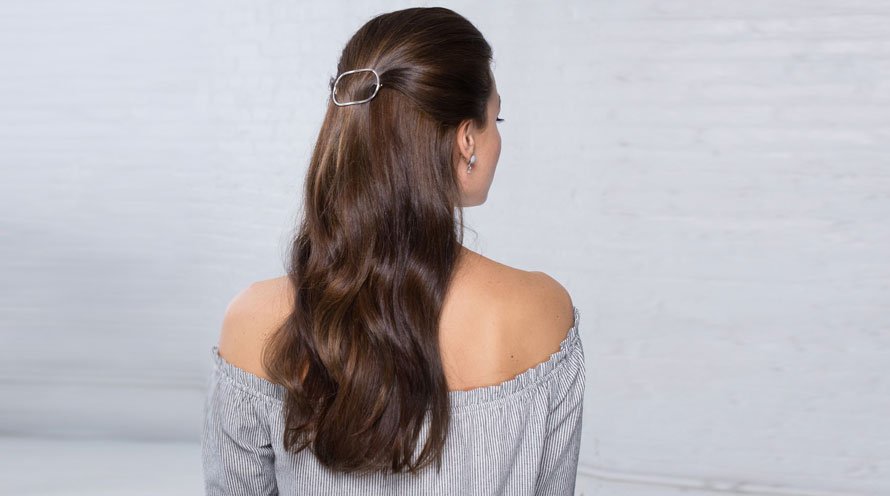 Hair accessories, like headbands and barrettes, can add instant polish to back to school hairstyles. Take this half up half down hairstyle. It's pretty as is, but adding a delicate barrette takes it up a notch.
First, prep damp or dry hair with Fructis Curl Sculpt Conditioning Cream Gel, which defines waves and curls in textured hair.
Then, take two sections from just above either ear and secure them with a hair tie at the back of your head. Brush your hair at the crown towards the back so it lies over the elastic.
Finally secure it with the barrette. The elastic should be totally hidden for the most polished effect.
Small Fishtail Braid
If you have small hair till the shoulders, then this style will suit you. Fluff up your hair and bring it to one side. The fish braid is done in this part. The Crown area incorporates the volume while the braid has a narrow structure. The volume and the narrowness pose a sharp contrast and thereby balance each other. A hairstyle is casual and indeed very elegant. Pair the hairstyle with a blue Denim and a white spaghetti top to give a classical charm to your appearance.
Double French Braids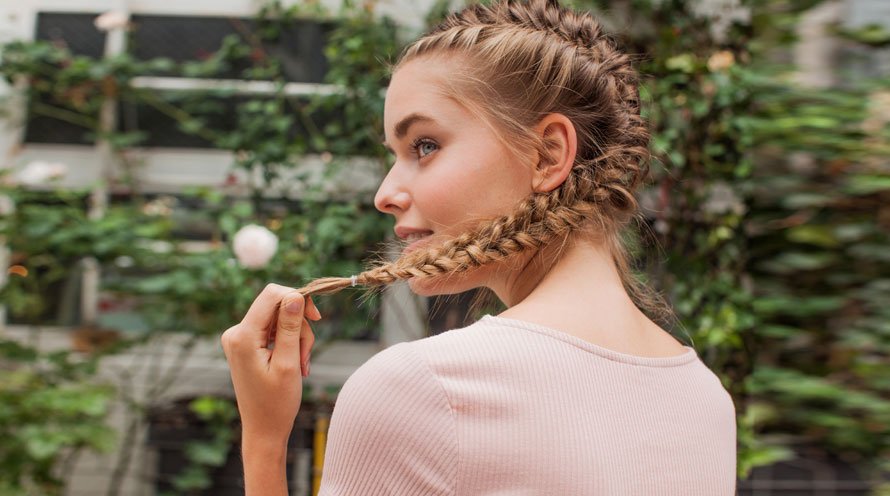 It's a classic for a reason, which is why it's top of its class among cute easy hairstyles for school. And it looks impressive, doesn't actually take that much work or skill, and is a great way for styling bangs so they stay out of your face while you're studying.
Start by adding hair shine and combat frizzy hair, prep damp or dry hair with Fructis Anti-Humidity Smoothing Milk.
Then, part your hair in the center and French braid each side, beginning at the hairline and including any bangs you might have. It's that simple.
French Twist
Every such look in present-day looks quite appealing and trending from all angles. In case you are wondering that French twist is only possible when you have lots of time, you are wrong here. Even if you have busy schedules, you can do the above style easily in no time. This is in the most wanted and common quick look in messy bun form. Here is how to make french twist hairstyle,
Hair is combed well and brushed at first without tangles
Now take the hair from both sides, as shown in the picture above.
Make sure hair is neatly taken from both sides
Roll in the hair in both sides in similar format into the other side
Pin it to your head properly. That is it; you are done
Barrette Pinned Side Part
Simple Low Ponytail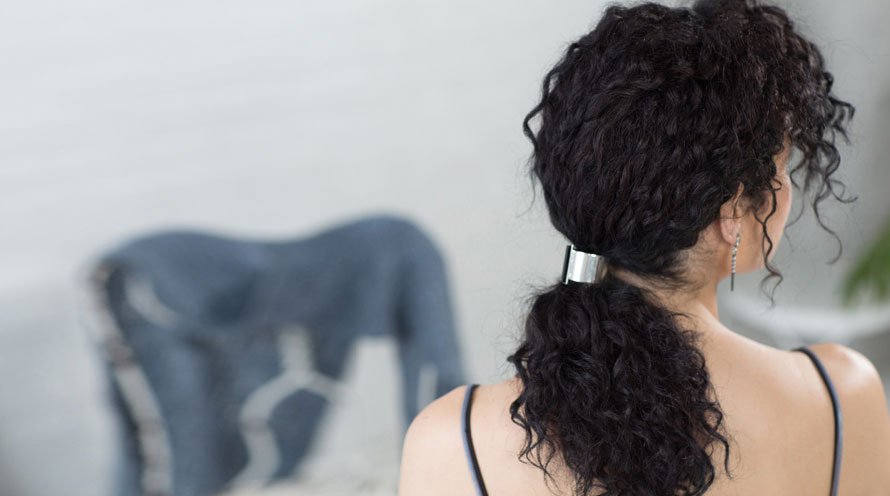 Nothing upgrades a ponytail quite like a polished, well-placed hair accessory. Ponytails, which can seem like a hairstyle cop out unless you're coming from the gym, are beloved for their ease and accessibility, since you can do one no matter what your hair texture or length (besides the very short). And, when you're hitting snooze for the fourth time, it helps to know that you can get your hair done and be out the door in a few minutes flat with this quick hairstyle.
To start, scrunch damp or dry hair with Fructis Curl Construct Creation Mousse, which defines curls and waves and prevents frizzy hair.
Then, just gather your hair back and secure it with a pretty hair accessory.
Use your fingers to fluff up the hair at your crown so it's not pulled so tightly, which makes it look more purposeful (and as though you spent a ton of time on it—even though we both know you didn't).