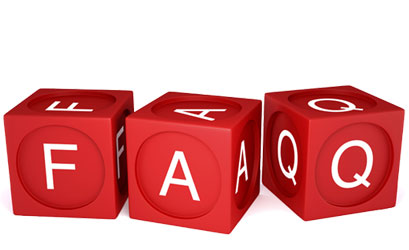 FREQUENTLY ASKED QUESTIONS (FAQs)
What is Teen Kids News?
Teen Kids News is the leading television news program for teens and kids nationwide. The weekly FCC friendly 30-minute show aims to inform, educate and inspire!
Teen Kids News has won numerous awards and was recently recognized by the advocacy group "Children Now" as a leader in the field of educational television programming.
How long has Teen Kids News been on the air?
The show started airing in September of 2003 and has been on TV every single week since then!
Where is the main studio located?
The main studio where the show is filmed is located in New York City, NY.
How can I become a reporter on the show?
This is the question that we get asked the most! There are no positions available at this time. HOWEVER, Teen Kids News does occasionally conduct auditions to be a guest reporter.
How do I find out about upcoming contests or auditions on the show?
In addition to being posted in the "Contest" section of the website, announcements of any upcoming auditions and contests will be made on the TKN Facebook page, TKN Twitter and in the Teen Kids News Newsletter.
Is Teen Kids News shown in schools?
In addition to being aired on television, the show is broadcast, without commercials, weekly to over six million teens in over 8,000 middle schools and high schools across the country. This is nearly 25% of America's teens -- and hundreds of thousands of educators.
Our school/district is interested in receiving Teen Kids News. Who do we contact?
That's great. Please contact our Director of Educational Programming, William Barnhart atThis email address is being protected from spambots. You need JavaScript enabled to view it. or call 703-476-4468
Who created Teen Kids News?
Albert Primo, the award-winning creator of "Eyewitness News" for adults, decided that is was important to have a news show for kids by kids. He wanted to create a show that focused on teens and kids doing positive things in the world and to feature information that was relevant to kids.
Does Teen Kids News work with other news organizations?
Yes, NBC Sports and FOX News. Both create exclusive segments for Teen Kids News.
FOX News produces an exclusive school report every week on American current events. The segment, Fox News Channel in the Classroom, is part of the educational program only and gives teachers intriguing and engaging material to teach current affairs and spark discussion.
In the months leading up to the Olympics, NBC Sports creates an exclusive segment for Teen Kids News: Olympic Insight. It features interviews and footage of American athletes who are competing in the Olympics. This special segment began with the Summer Games in Beijing, China and continued with the Vancouver games in February, 2010.
Is Teen Kids News seen in other countries?
Teen Kids News is seen in over 170 countries through the American Forces Network. Teen Kids News is proud to be part of the network broadcasting to our brave military men and women and their families. A special edition of Teen Kids News now airs in the Republic of Georgia.
How did there come to be a Teen Kids News in the Country of Georgia?
The government of the Republic of Georgia was so impressed by the positive message of Teen Kids News that they asked Executive Producer, Albert Primo, to help start a version in their country.
Have other questions or would like additional information?
Email us at This email address is being protected from spambots. You need JavaScript enabled to view it.
The Corporate offices are located at: 182 Sound Beach Ave., Old Greenwich, CT 06870
Phone - 203-637-0044
Last modified onFriday, 02 May 2014 15:39